Wind the clock back to 2003 and a man with a vision to help change a rundown Colliers Wood into a better place for his children.
Now, 11 years later, the neighbourhood is much better off and documentary director Laurentiu Huianu, 37, is going ahead with his plan to improve the cultural landscape.
Not only around his home of Colliers Wood, but the entirety of South West London, into a more vibrant cultural centre that will benefit not only his three children, but everyone's.
For that, he created the South West London International Film Festival (SWIFF).
Laurentiu told SW Londoner: "The festival is a way of building bridges as a community and also encouraging kids to stay off the street and do something creative."
In its third year, the festival continues to grow and is now more than ever paying attention to its future.
"It's the second year we are running an under-16 competition that has nothing to do with us really. It will be run and judged by under-16s only. It's important to give them that autonomy," Laurentiu said.
"A lot of people told me 'don't do it', which just made me want to do it more. I just don't believe people don't want to see art from around the world."
Though there were difficulties in getting the festival off the ground, Laurentiu is committed to giving people the opportunity to do something creative.
"A lot of people told me 'don't do it', which just made me want to do it more. I just don't believe people don't want to see art from around the world," he said.
This year around 300 films were submitted from 120 countries from all around the world.
"We see a lot of movies from the UK and the European Union, but I'm more interested in seeing films from places we are not used to seeing, like Iran, China, North Korea," he said.
"I want to show London something they would not see in Odeon. I'm not trying to fight the establishment, I just want to add to it, give people alternatives."
It was difficult at first, no support from local boroughs meant that the Huianu family had to finance the whole thing themselves.
At the beginning the whole festival was free, now submissions are priced at £5 to help finance the festival but attending is still free.
Laurentiu said: "There is no encouragement from local government for young small festivals, we receive nothing whatsoever, so we have limited advertising and so on.
"In the first year, the festival went on for three days over a weekend, but it was too much, I was exhausted at the end, I just didn't enjoy myself.
The festival has been scaled down to a jam-packed single day and in Laurentiu's eyes works much better as SWIFF continues to grow.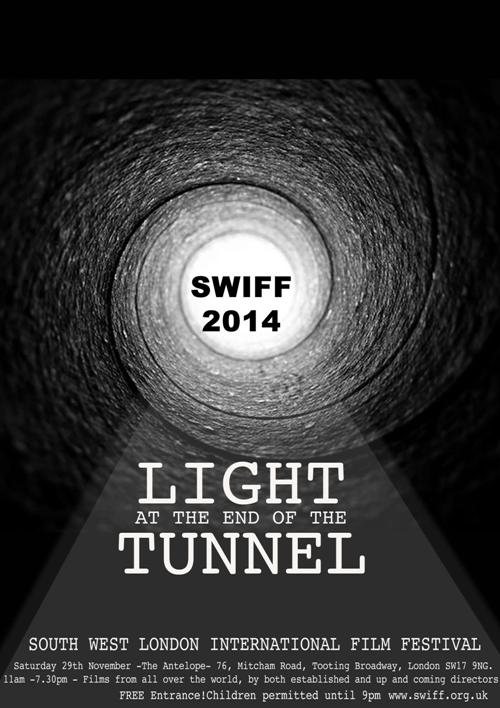 Last year the day of films, documentaries and shorts attracted 400 visitors but numbers are expected to increase further this year.
Laurentiu's dream is to keep expanding the festival from its Colliers Wood home across the rest of South West London.
"In an ideal world, we'd have the festival over a longer period of time, going into the different boroughs of the area, maybe be at a different one every weekend," he said.
"I can't do that by myself though, for that I'd need to sit down with the councils and propose the idea to them, see if I can get some help.
"Until then, we'll keep growing and making a name for ourselves and then hopefully they will notice us and help us turn that into a reality."
You could do well to cast an eye down to Colliers Wood this Saturday, where SWIFF is giving a voice to the people that are so often unheard and giving London an extra little cinematic glow.
Images courtesy of SWIFF/Lauren