By Abigail Cutler
January 28 2020, 20.00
Follow @SW_Londoner
London theatre has been on quite the journey throughout history, from Shakespeare's Globe all the way to £250 Hamilton tickets.
Premium West End prices can be intimidating and off-putting to many, especially younger people with less disposable income, but theatre can be accessible to everybody if you know where to look.
Off West End
First off, you need to assess whether you must see something in the West End itself, or if you'd be happy seeing something somewhere else.
Many Off West End theatres like The Other Palace in Westminster produce excellent shows without the steep prices.
It isn't even far from West End theatres, with Wicked and Hamilton just down the road, and recent show there have included the popular musicals Heathers and Amélie.
Depending on the production, tickets can start at as little as £15.
Young persons' schemes
If you are under-25, many theatres nationwide now run young persons' schemes which provide discounted rates.
In London, both the National Theatre and the Barbican run these and they're completely free to join.
The National Theatre's Entry Pass scheme allows young people aged 16-25 to buy tickets to select productions for just £7.50, and there are many other ways to access their productions without spending a fortune.
Director of Audiences and Marketing Alex Bayley said: "We believe that theatre is for everyone, with hundreds of thousands of tickets at £20 or less available for all our productions on the South Bank and in the West End.
"Other ways to access cheaper seats include Friday Rush, which offers £20 tickets for the following week's performances, and our Entry Pass scheme offering 16 to 25-year-olds tickets for £7.50 along with exclusive workshops and events."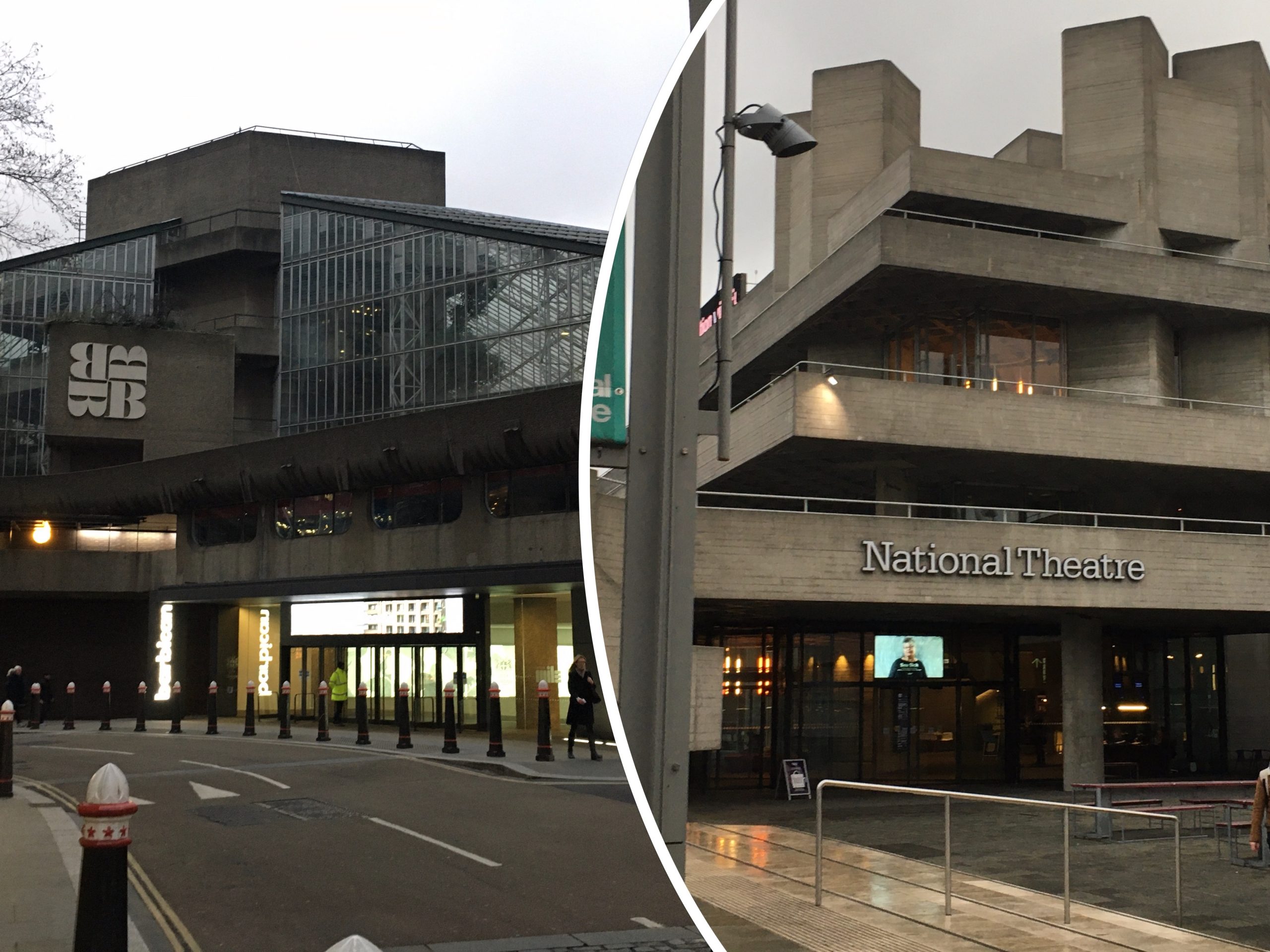 Similarly, the Young Barbican scheme allows 14 to 25-year-olds and a friend to attend Barbican events with tickets priced between £5-15.
Director of Creative Learning at the Barbican Jenny Mollica said: "Connecting young people with our international programme is an important part of ensuring the Barbican is open to all.
"Our free Young Barbican membership scheme now has 78,000 members. Young Barbican members are not only eligible for heavily discounted tickets for them and a friend but can also access programmes, workshops and events that explore and expand their talents."
The West End
If you are still focussed on the West End, there are many options available for buying discounted tickets.
A recent Twitter poll revealed the preferred methods people use to access cheap theatre tickets.
The clear winner with 59% of votes was discount ticket websites.
Discount ticket websites
There are many different options available, with tried and tested sites including TodayTix, which was very popular amongst participants in the poll, as well as LOVEtheatre and lastminute.com.
These sites can give huge discounts, and TodayTix regularly runs 24-hour offers to buy tickets for big West End productions for just £15, which are advertised on their mailing lists.
Its co-founder Merritt Baer said: "We believe a core piece of our mission is to make theatre more accessible – an inherent challenge when connecting the next generation of global culture lovers to theatre.
Theatre brings communities together, challenges our perspectives, and ultimately inspires us to live fuller lives. Ensuring that incredible opportunity is shared by all of us is so important. By ensuring accessibility, whether by making theatre tickets more affordable or more convenient, TodayTix brings the on-demand economy to theatre."
If you are ever unsure whether a deal is too good to be true and wonder if the website is legitimate, look for the Society of Ticket Agents and Retailers (STAR) logo, which verifies websites as authorised ticket retailers.
If the site offers you specific seat numbers and you want to know if your restricted seat up in the Gods is worth the money you are about to pay for it, check out SeatPlan, where theatre-goers review specific seats in theatres and often upload provide photos for you to judge the view for yourself.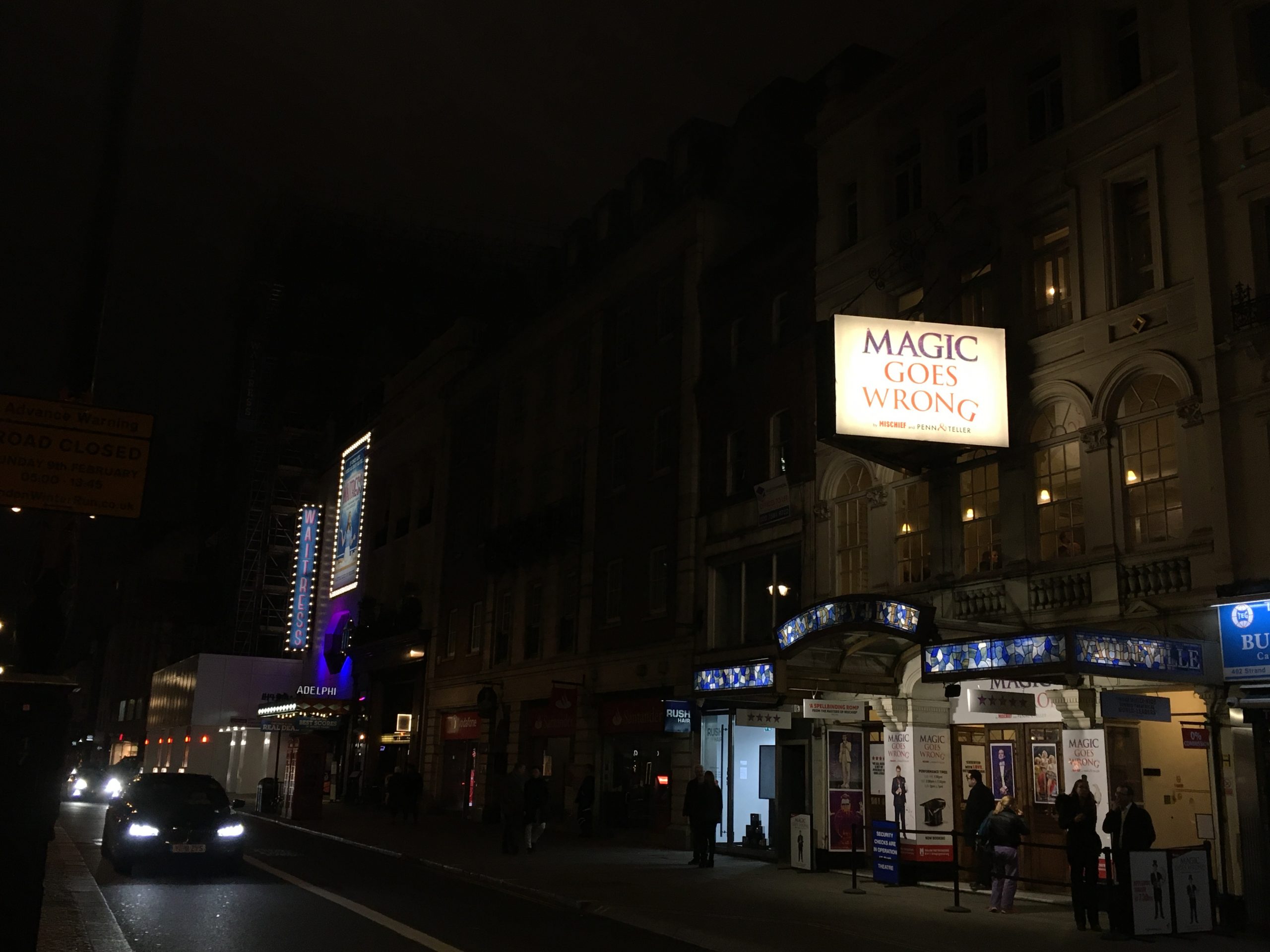 Buying in person
Box office day seats are also a good way to go if you are already in central London, so long as you are prepared to be flexible in your choice of show.
Many theatres release a limited number of tickets for a same-day performance at a reduced price, which can be as little as £10.
If you are happy to visit multiple box offices to source the best deals, this can be a great option.
Feeling lucky? Why not try out a lottery, where you enter your name into a random draw and can purchase top price seats for between £10-25 if you win.
Many popular productions in the West End now run these, and you can enter in person or online.
Another good choice, though it didn't prove as popular in the poll, is the TKTS booth in Leicester Square.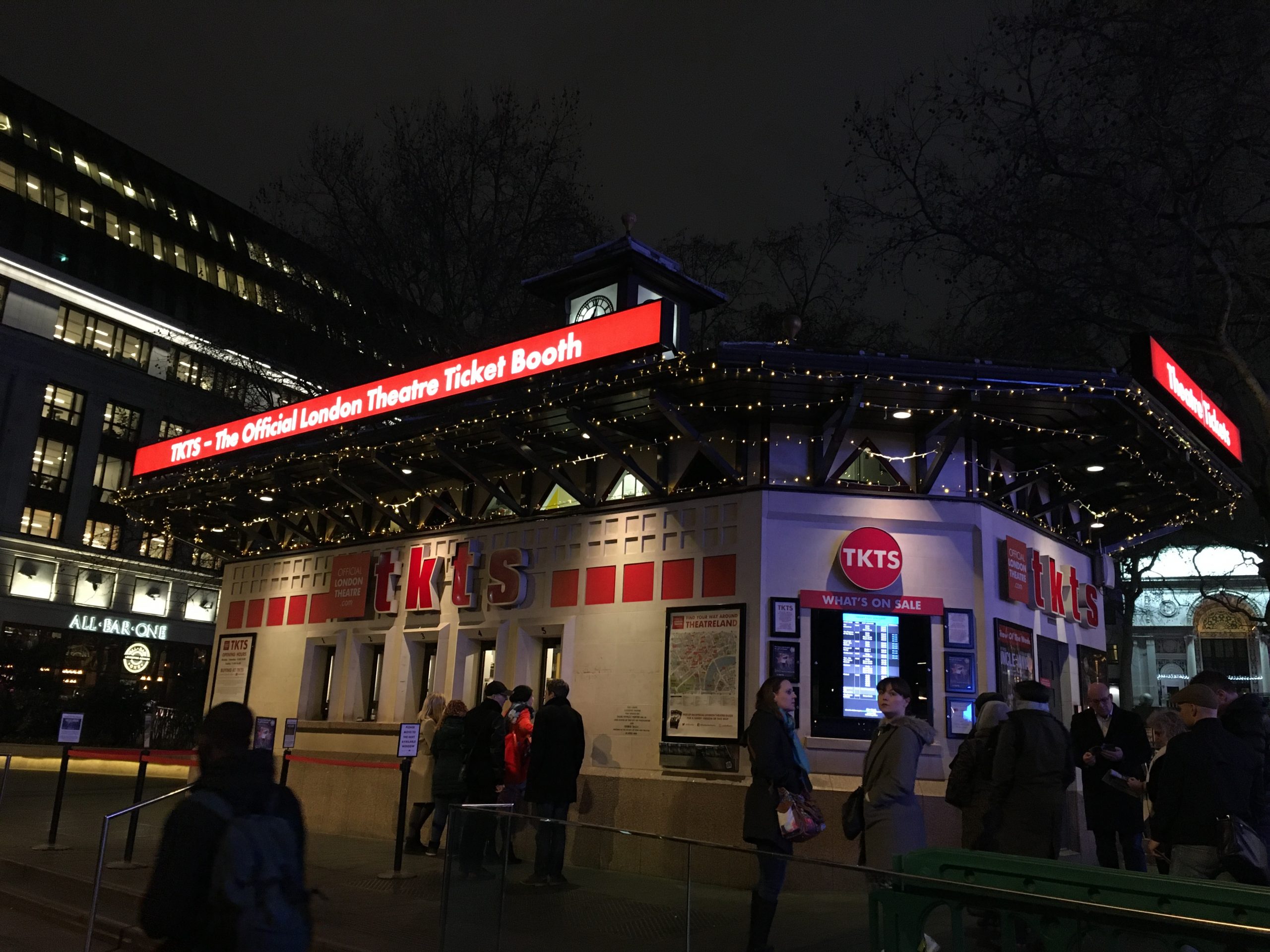 Again, if you are already in Central London, TKTS have a great selection of discounts available in person only on the day.
If you go at the right time, some tickets are reduced by over 60% of the theatre's price.
And there you have all the proof you need that London theatre can be absolutely accessible to everyone.
No more excuses, grab your cheap tickets now!
Feature image by Abigail Cutler