When an injured runner in Twickenham organised a 5km race with his friends at Bushy Park ten years ago he never imagined that his desire to stay in the game would take over the world.
Now, a decade after that first get-together in October 2 2004, thousands of free weekly runs are organised in 548 parks across nine countries every Saturday morning, and the 5km phenomenon counts more than 1.3 million registered members.
It's called parkrun and its creator, Paul Sinton-Hewitt, chatted to SW Londoner about the beginning, the philosophy and the efforts to finally bring it to Wandsworth.
"I started parkrun because I was a runner who was injured.
"I wanted to stay in touch with my community and I thought the best way to do it was to create an event where every week people would just pitch up – then we'd go for coffee afterwards and I'd get to see all my friends."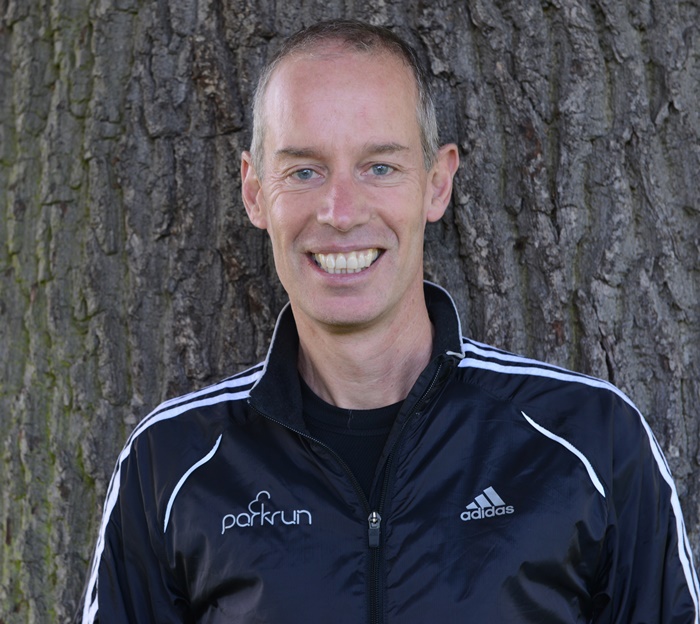 FOUNDER: Parkrun's Paul Sinton-Hewitt
Parkrun, possibly the largest organised running movement in the world, is a not-for-profit, volunteer-led, weekly event based on one principle – that it's free and accessible to everyone, forever.
"We wanted to create a playground where people could take part in walking and running for free.
"We wanted to remove all barriers and we wanted it to be inclusive for everybody, for people who are or aren't runners, people with families, with children, people pushing buggies and dogs.
"We don't see ourselves as a race – we are not managed like a race and we try not to behave like a race."
"We don't see ourselves as a race – we are not managed like a race and we try not to behave like a race."
Wimbledon was the first place parkrun raced to after it broke the boundaries of Busy Park.
Paul and his friends won the bet of managing more than one event at the same time and the world became their oyster.
There are currently 2,837 clubs in 303 locations across the country and hundreds in Ireland, Australia, Denmark, New Zealand, Poland, Russia, South Africa and the USA.
But despite the movement's enormous success and undeniable contribution to strengthening community ties and improving health, Wandsworth's parks are yet to be counted among the weekly running locations.
The borough's policy is to charge for land use, something that goes against the initiative's reason of existence.
"Parkrun is like church – when people go to church they aren't asked to pay," Mr Sinton-Hewitt explained.
"We deliver this wonderful thing in the park, we do it safely we do it professionally, we do it so that everybody gets a chance to be involved and the council's commitment must therefore be to allow it to happen.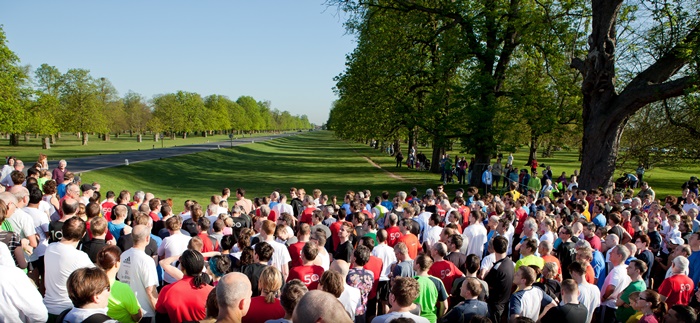 READY, STEADY, PARKRUN! Scores of runners participate in free event
In a meeting that took place in Wandsworth earlier this month some positive steps were made but parkrunners are not yet ready to give up the ideal of a free service.
"Clearly they are paving the way for parkrun to be in Wandsworth but they've done it in a political way and said they will get a grant from one department to pay the other.
"That isn't really acceptable because we don't want to be held to a contract that says that in six months' time we can start being charged.
"We're absolutely positive about Wandsworth for the future – it's just sometimes things take longer than you hope they will."
An IT consultant by profession, Mr Sinton-Hewitt gave up his career four years ago to commit to parkrun full-time.
He became a CBE in the Queen's birthday honours in 2014 for his services to grassroots sports participation and remains dedicated to changing the lives of many.
"It's wonderful to be working with something so positive that changes people's lives and if you meet anybody involved with parkrun you'll get that sense of pride and passion.
"Emotionally, we're all invested in this because it is really onefold and there are very few negative things involved with parkrun."
A council spokesman told SW Londoner earlier this year they were willing to try and reach a solution.
Pictures courtesy of David Rowe, with thanks