The capital has been treated to another rooftop viewing platform this month as Battersea Power Station unveiled its new exciting glass elevator experience.
Ascending through one of the building's four iconic chimneys, Lift 109 treats visitors to unrivalled 360-degree views of London's skyline with a dedicated viewing gallery positioned 109 metres above sea level.
Situated within the Power Station's striking Art Deco Turbine Hall A, the lift opened its doors to its first 109 passengers at exactly 1:09 PM on 15 November in the latest addition to the power station's redevelopment after it opened to the public on 14 October.
Leasing Director at Battersea Power Station, Dan Westley, said: "It was exciting to welcome our first visitors to Lift 109.
"It is a truly unique attraction. Where else can you travel to the top of one of the most iconic chimneys in the world in a glass elevator?
"It takes the Battersea Power Station experience to new heights, cementing our status as London's newest visitor destination."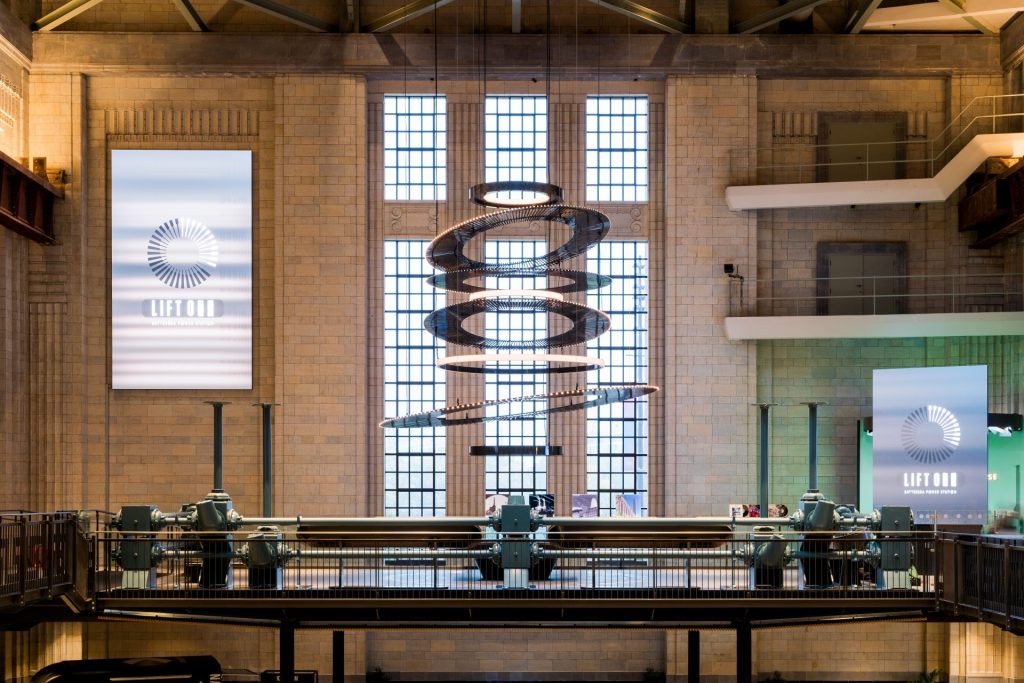 The attraction commences with a state-of-the-art exhibition offering guests the chance to immerse themselves within various interactive displays and delve into the building's historical significance and industrial past. 
Features include a giant interactive multiplayer touchscreen through which guests will be encouraged to collectively 'generate' energy while a lighting installation above whirls and glows brighter with every touch.
Visitors will then have the chance to enter the glass elevator and rise through the station's north west chimney to admire the breathtaking panoramic views of the capital's cityscape before concluding with a visit to a curated Lift 109 gift shop.
The power station's first two chimneys were constructed in the 1930s, with work on the remaining two completed in the late 1950s, more than 30 years before the building was decommissioned in 1983.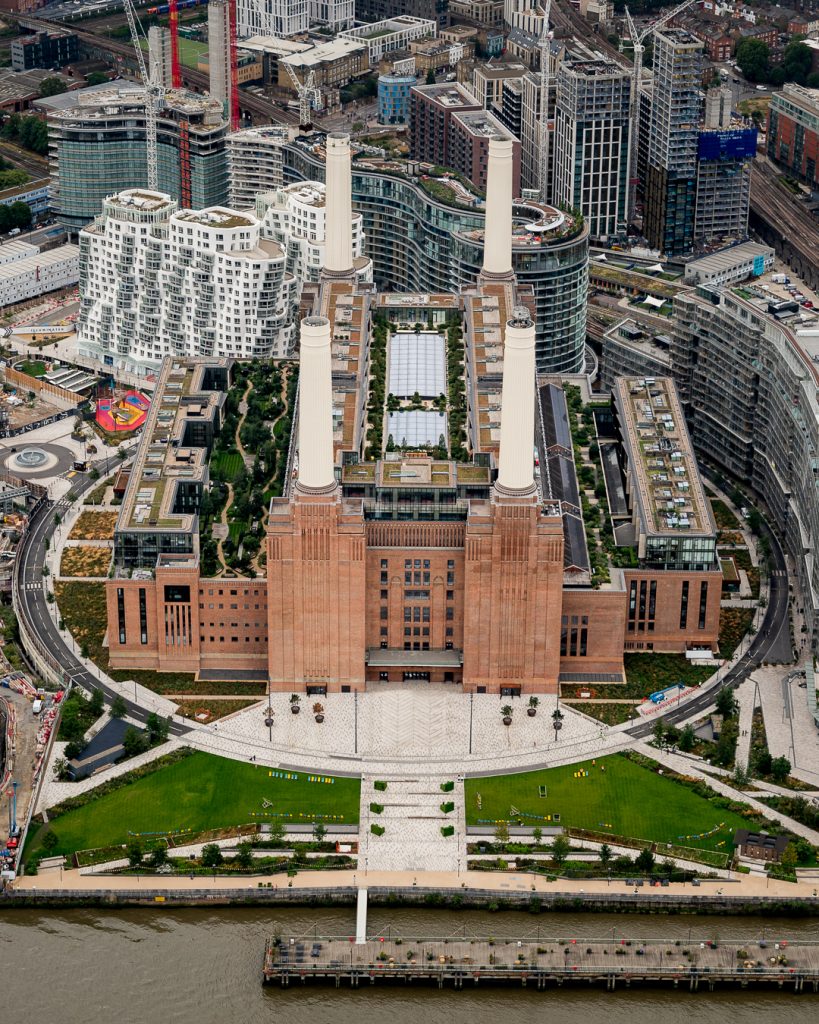 Remaining empty until 2014 and despite a number of redevelopment attempts falling short, the 42-acre site is now home to a vibrant community of homes, shops, bars, cafes and offices thanks to a £9 billion regeneration project.
Including 4,239 new homes, the project is expected to lead to the creation of 20,000 new jobs.
Managing Director of Arts and Entertainment Events at IMG, the group operating Lift 109, Stephen Flint-Wood, said: "Lift 109 will offer unparalleled views of London, as well as an interactive insight into the energy behind the icon.
"This immersive new exhibition and unique viewing platform will attract visitors to the power station from across London, the UK and the rest of the world."
Tickets start at £15.90 for adults and £11.50 for children and are available to purchase at lift109.co.uk.
Featured image credit: Battersea Power Station Development Company