Nordic walking, Bollywood dancing and cheerleading are just a few of the activities Silverfit offer for over 45s across London.
Set up in 2013, Silverfit organises 'Silver Days' – activity days aimed at over 45s that are suited to all fitness levels to increase physical activity and social inclusion.
Programmes of sport include Nordic walking, badminton, Bollywood dancing, tai chi, cheerleading, walking football, yoga and much more across 14 London locations including Brixton, Streatham and Richmond/Whitton.
"We want to enable people to participate in sport or some fitness activity," said charity founder and director Edwina Brocklesby.
"I am very conscious that I'd got a lot out of sport and physical activity and made a lot of friends and Serpentine Running Club is a good example.
"I got so much out of sport so I want to enable other people.
"It's not about getting people running marathons or doing Ironman, it's about getting people who are sedentary, inactive and isolated and all of those words, to get them active and that's the real challenge."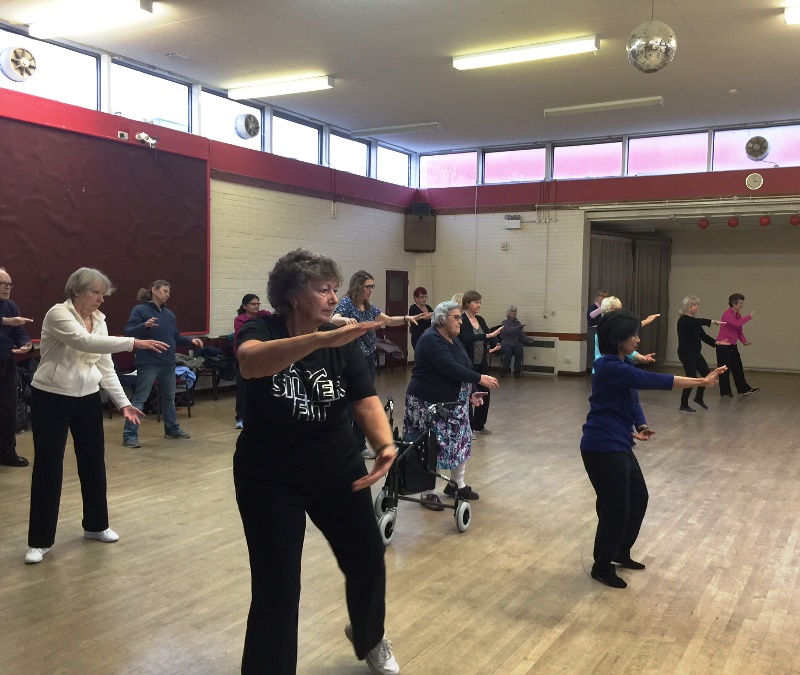 Silverfit hosts Nordic walking – that burns 40% more calories than regular walking – in Crane Park, Twickenham.
Kay Speakman, 59, a Nordic Walking UK certified instructor, said: "Anyone of any age can do it. The poles help propel you forward, give you stability and relieve any stress on the joints.
"Nordic Walking is great for balance because it is almost like a cross training exercise. As you get older some people want a gentler exercise that doesn't put the stress on the joints.
"You can get a better workout without it feeling any harder with the poles."
Between the Nordic walking and tai chi, it is clear for some the social aspect is just as important as the exercise and activity.
Silverfit ambassador Sandra Day said: "People are introduced to each other when they come and then they have a cup of tea after the class and get to know people.
"It builds this nice community. You can see everyone here chatting away."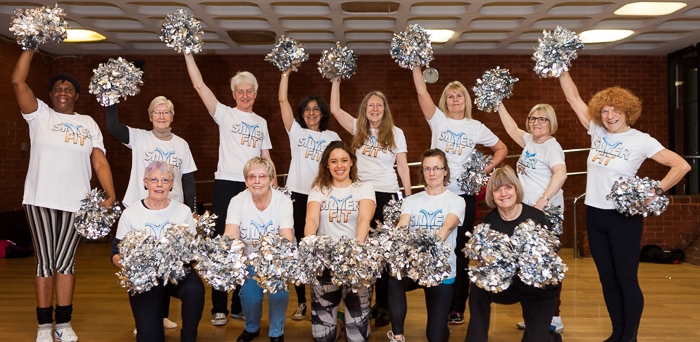 © SusanneHakuba2015
Angela Turner from Whitton is a big fan of Nordic walking.
The 72-year-old said: "I'd definitely recommend it to people.
"It's open to people of all abilities and there are always two leaders.  You're breathing in fresh air in the park and the time goes very quickly because you are chatting away.
"I come because the exercise is good, you're meeting people, it's another group of friends and what is nice is having the tea and coffee afterwards people are staying behind and having a chat and they seem to like that.
"There must be lots of people who perhaps lose their husbands or wives and think 'where can we go and what can we do to meet new people' and as you can see this is for people of all ages over 45, some are in the 50s up until all ages."
Nordic Walking takes place every Wednesday from 1.30pm – 3.30pm at Whitton Community Centre, Percy Road, Twickenham TW2 6JL and costs £2 for members and £3 non-members with first session free. Silverfit has an annual membership of £5.
Find out more about the Nordic Walking or any other Silverfit activities at www.silverfit.org.uk