A flab-fighting football team in Croydon kicked off its new season last month to continue promoting healthy living in adult men.
ManvFat is an initiative to help men get back into exercising through playing football.
Each player is weighed before the start of their games and their weight loss is converted into points for their team, however if the men have gained any weight then points are taken away.
ManvFat coach Arnas Stuksys, 25, said: "I've really enjoyed getting involved with the team in this sort of environment, it's really good fun and I enjoy helping people with their diet and nutrition.
"The players are so committed to their teams by losing weight throughout the week and so far I've seen a real difference."
Mr Stuksys said some of the players have lost around 5% of their body mass which can lead to a reduction of cardiovascular diseases and hypertension.
Chris Keivit, 52, has been playing football with ManvFat since February after his partner encouraged him to lose some weight.
He said: "I enjoy playing football. It's a great group of guys, it gives me a goal to look for and this is the best way to meet it.
"There is a lot of incentive, if you gain weight you look at it that you aren't just letting yourself down but your team mates down too."
ManvFat player Michael Rose, 52, said: "Playing football again at my age, I'm getting on a little bit, and to lose a bit more weight is great."
A Public Health England report in April said that 40% of men in the UK are overweight or obese which amounts to 20 million men.
Mr Keivit said that he thinks the reason behind the high number of overweight men is the proliferation of convenience and junk food.
He said: "You come out of the train station and right into a Greggs."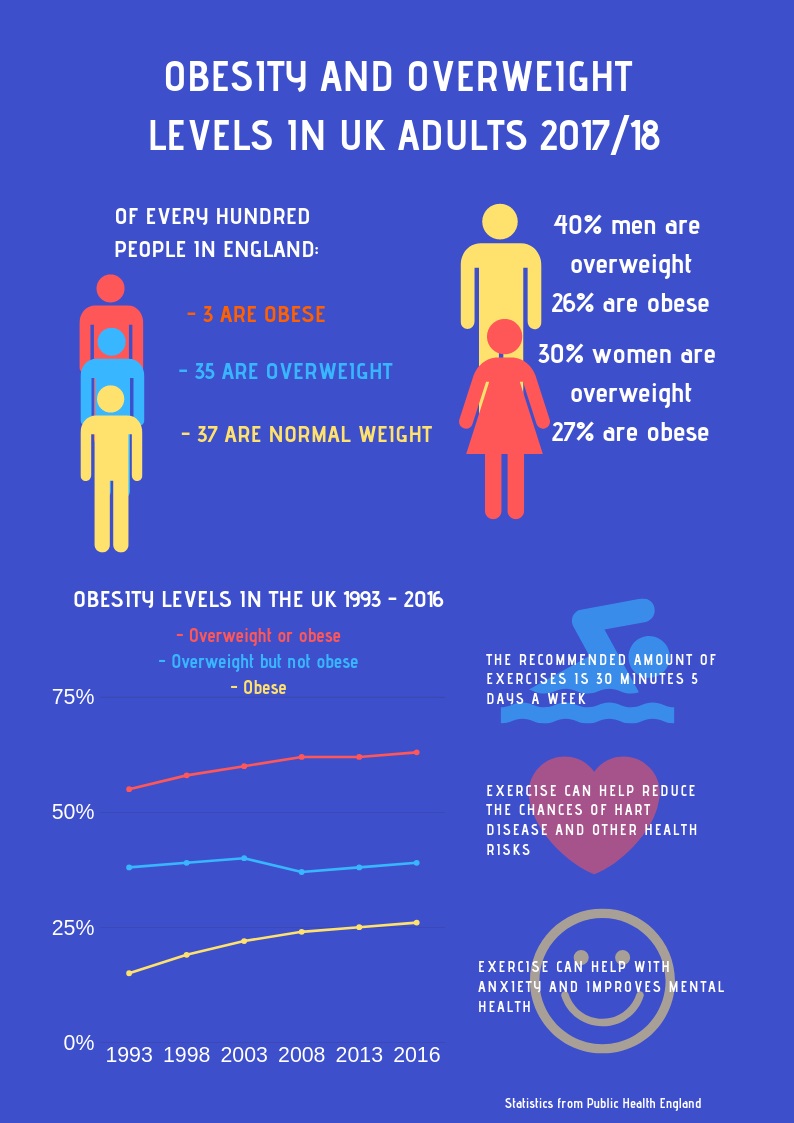 Personal trainer Steve Owen, 25, said: "I'm not shocked by these statistics, with technology today people would rather sit at home and watch Netflix or play video games which is a real shame."
Mr Owen said the recommended amount of exercise is 30 minutes, five days a week and this can be anything from walking, running or swimming.
He said: "Any sort of exercise has great importance in maintaining your health and lowering your chances of heart disease and other illnesses and can have an extremely positive effect on your mental health and can help reduce anxiety.
"You get a rush of adrenaline which can improve your mood, you feel really relaxed afterwards and you can make some new friends."