It's rare that you see Gandys co-founder Rob Forkan in anything but flip flops.
Whether meeting Prince Harry at Buckingham Palace, giving television interviews or building orphanages in Sri Lanka, Rob and his younger brother Paul are perpetually decked out in snazzy shorts complete with their very own branded flip flops.
And they're not the only ones.
Since the Croydon-born brothers launched Gandys from the front room of their Brixton flat two years ago they've accumulated an impressive band of celebrity followers.
From Hollywood's Jessica Alba to TOWIE's Joey Essex, it seems the colourful brand can't put a foot wrong.
Oh yes .. @PrinceEssex is joining me in supporting @Gandysflipflops #orphansfororphans please follow and support pic.twitter.com/1TGW0YAJfn

— Joey Essex (@JoeyEssex_) July 17, 2014
It's International Flip Flop day! Let's help @Gandysflipflops & @virginholidays – text flop14£2 to 70070 to donate. pic.twitter.com/qmQDRtOJiH

— Tom Fletcher (@tommcfly) June 20, 2014
Yet Rob admits that one fan in particular stands out for his little sister Rosie.
"We quite enjoyed the fact that Sir Richard Branson put them on Necker Island, but our little sister preferred Niall Horan from One Direction wearing them!" laughed Rob, now 27 and living in East Putney.
With varieties such as Phi Phi Pink and Wakiki White, Gandys are as fun and light-hearted as the summery footwear they sell.
Yet behind the brand lies a profound tale of tragedy and recovery, which the brothers tell in their new book, Tsunami Kids.
On Boxing Day back in 2004 the world was left stunned when a devastating earthquake and tsunami struck numerous countries across Asia and Africa, claiming almost a quarter of a million lives.
Two of those who perished in the disaster were Rob and Paul's parents Kevin and Sandra Forkan, who were staying in Sri Lanka with the two boys and their younger siblings, Mattie and Rosie.
Orphaned at 17 and 15 respectively, Rob and Paul faced a gruelling 200km trek to the airport across the devastated country while having to care for their younger brother and sister, who were only 12 and eight at the time.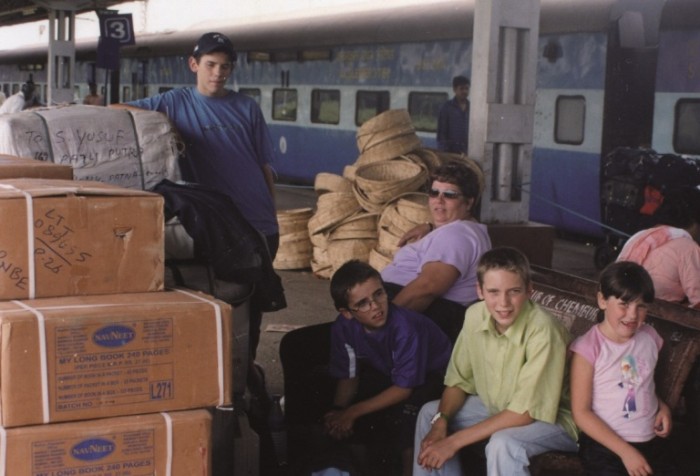 Ten years on from that personal tragedy, Rob feels the time is right to share their story.
"People around us know that we have never spoke about our story in all the years they have known us," explained Rob.
"Now with the ten year anniversary there are a lot of people who will find it a hard time – ourselves included.
"We hope people can draw inspiration from our story."
Even before the life-changing events of Boxing Day 2004, Rob and Paul had interesting stories to tell.
In 2001, with Rob and Paul just 13 and 11, the family upped sticks from Croydon to India as their parents pursued voluntary projects and decided on an alternative education for their kids.
Rather than learning geography and history in a South London classroom, the boys experienced the colour, vibrancy and culture of an Indian upbringing.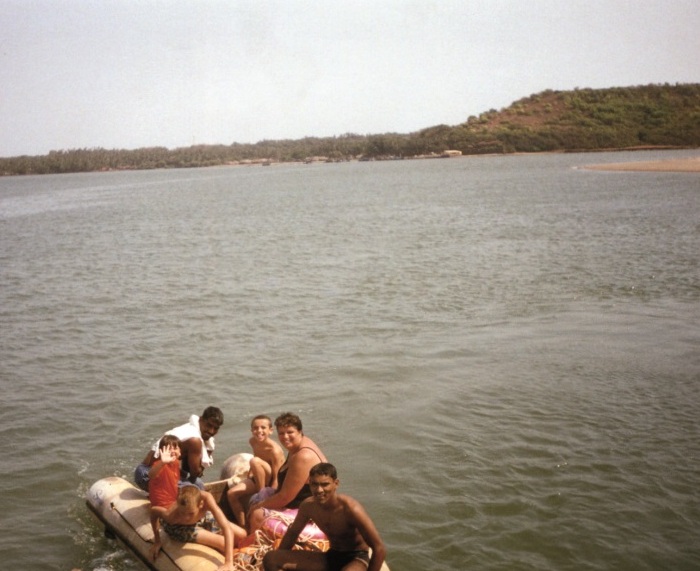 "I wouldn't change that for the world and that's why we do Gandys, to try and recreate that upbringing," said Rob.
The tragedy of the tsunami did not put the brave brothers off travelling and after returning to London from Sri Lanka, and completing their educations, the pair set off on another world tour.
"It's no different to somebody getting hit by a bus – it doesn't mean you don't step out onto the street again," explained Rob.
"Sometime sooner or later you have to go back out and face the world."
More than just facing the world, the brothers are intent on helping those who've suffered the same fate as themselves.
Gandys donates a percentage of its profits to Orphans for Orphans, a charity set up by the brothers to build homes for underprivileged children around the world.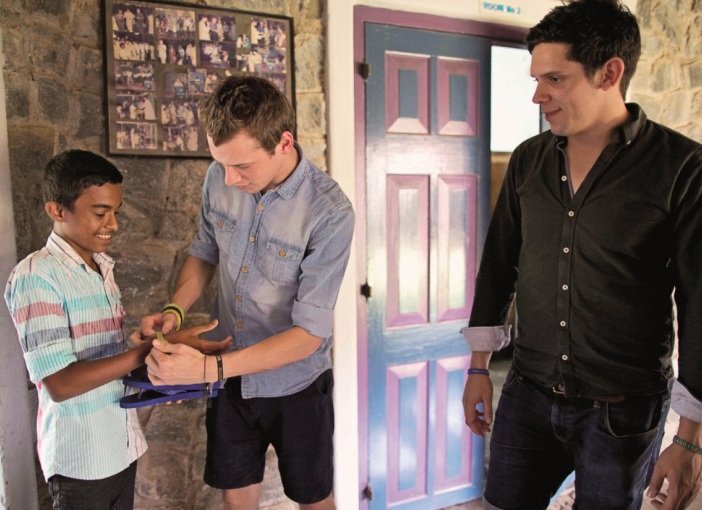 The brothers were inspired by their parents' selfless example and the charity recently acquired the land for their first children's campus, which will help around 400 people in Sri Lanka.
Fittingly the town where the site is based is called Mau Gama, which translates as 'Mothers Village'.
"We had people trying to help us and so it is only right we help others as well," said Rob.
"We cannot save the world by ourselves. We just try and do what we can."
When they set off to help build the Sri Lankan home in the next few weeks, the brothers will no doubt be sporting their flip-flops as a reminder of how their journey began.
For more information about the range click here.