Fusion restaurants often meet their downfall in a flurry of complex, confused dishes that do no justice to any of the many and varied influences.
Yet with Four Degree, a French-Japanese fusion concept set in the heart of Vauxhall, the plan is clear and so very effective.
On the face of it the dishes are pretty regulation fare, but once started it's the sheer quality of ingredients and flair with which they are put together that elevates them to another level.
Even the bar snacks are given exacting care, for us a generous bowl of edamame beans coated in a beautifully judged spice blend and cooked just right.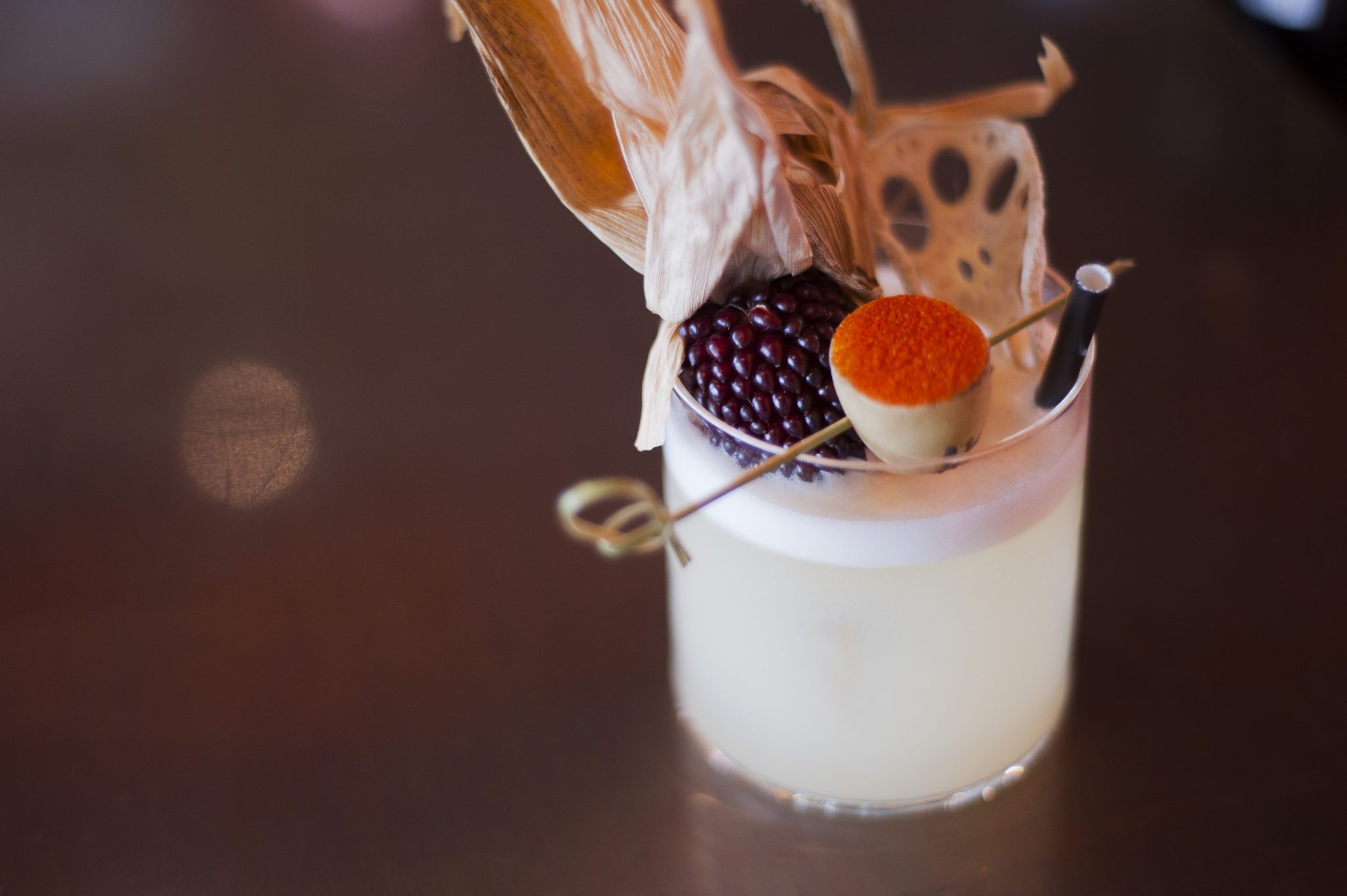 Before any food, however, we are treated to a demonstration of Four Degree's secret weapon — the cocktails.
Drawn from the cocktail staff's own ideas and London-wide influences, the sheer range and number of different combinations on the intricate, Asian-themed menu look a little daunting, but the expert staff are on hand to provide suggestions and definitions wherever required.
The same can be said of the waiting staff, who have that welcome habit of appearing and disappearing right on cue, and are very well briefed on a menu that changes and adapts with regularity.
Vauxhall is, for fairly justifiable reasons, a long way down the list of trendy places to eat in London, but Four Degree is doing everything it can to buck this trend. Set in the trendy Thames-side St George's Wharf development, the restaurant is pleasingly clean and simple in its design, with plenty of windows and light.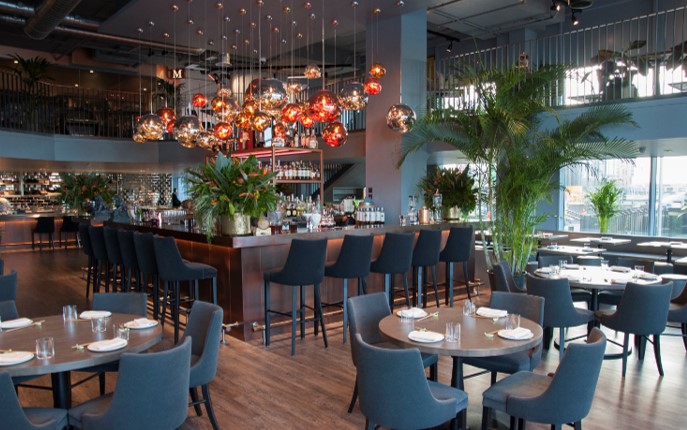 Having picked a rare rainy day to visit, we were perhaps not best-placed to appreciate the views across the Thames or the London skyline ahead of us, but you can imagine these are fine accompaniments to the meal.
Starting off, the Four Degree sushi roll is a welcome surprise. Again, while on paper it is nothing you wouldn't see in your average Japanese restaurant, it is the additional flourishes, such as beautiful placed gold leaf and the high-quality ingredients, that put it leagues ahead of any other competitor.
Next, we dive into the cuts of sashimi, namely raw tuna and salmon, presented on a bowl of ice with a few trademark flourishes. Such a simple dish, but with the cuts being so fresh and of such magnificent quality, we couldn't fault it. It was closely followed by a plate of tempura vegetables, which managed to hit that balance of indulgent without the usual greasy mess of fried food.
While we await our mains, we are informed that our first choice dish of cod is no longer available as the chef is not happy with the quality of the fish. In truth, even if the cut were of the best quality, it would have had a tough job to beat our replacement.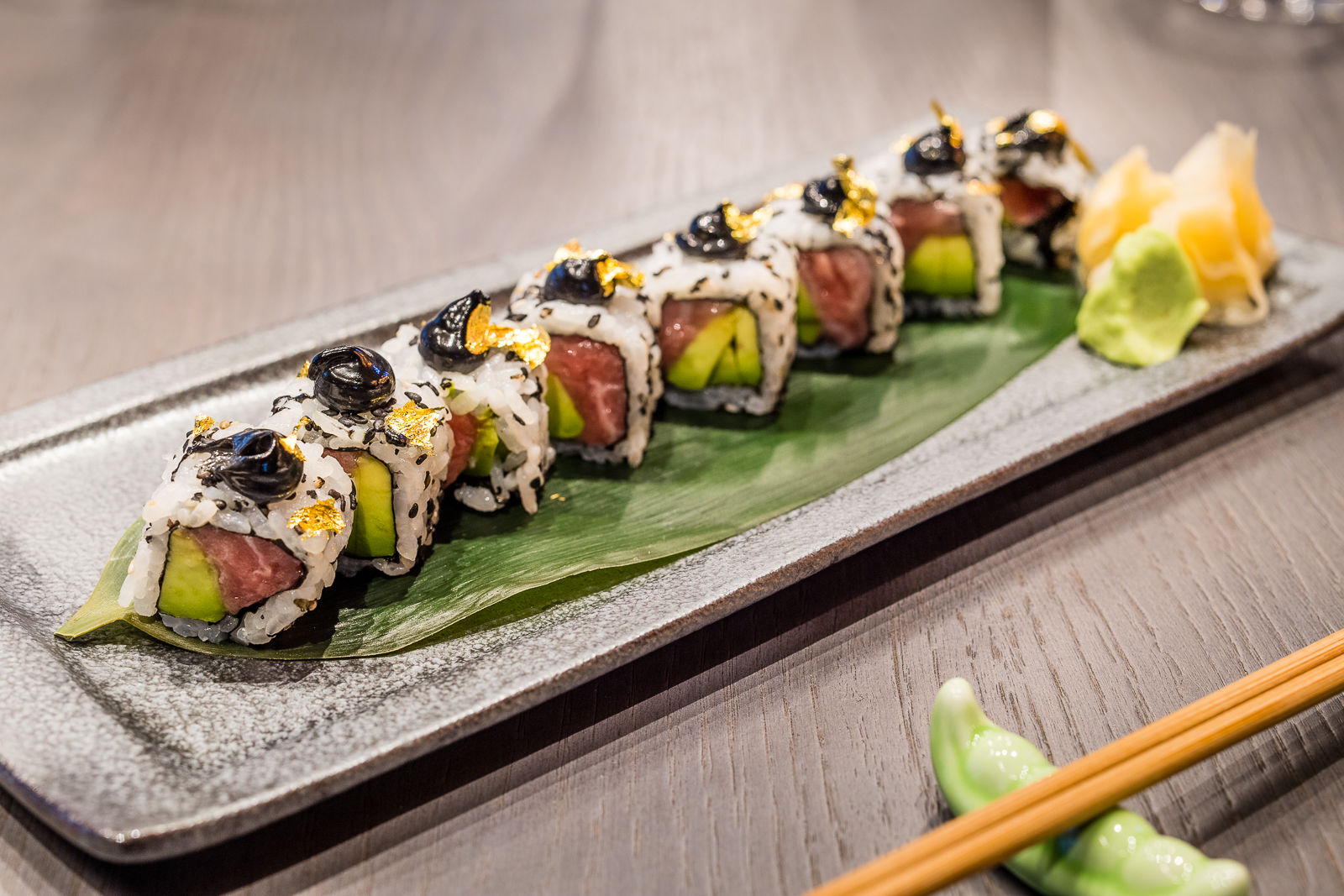 The sea bass was simple but so effective, offering excellent flavour and cooked to the point of perfection. It was accompanied by what seemed to be a dollop white foam, which tasted delightfully like a mouthful of well-seasoned vegetables.
Another round of cocktails allowed the staff to show their creativity again. My dining partner selected my custard-and-jam effort replete with an edible chocolate spoon — a nod to the restaurant's ability to have a bit of fun with its food.
By this point desert seemed a little unnecessary, but we ploughed on anyway.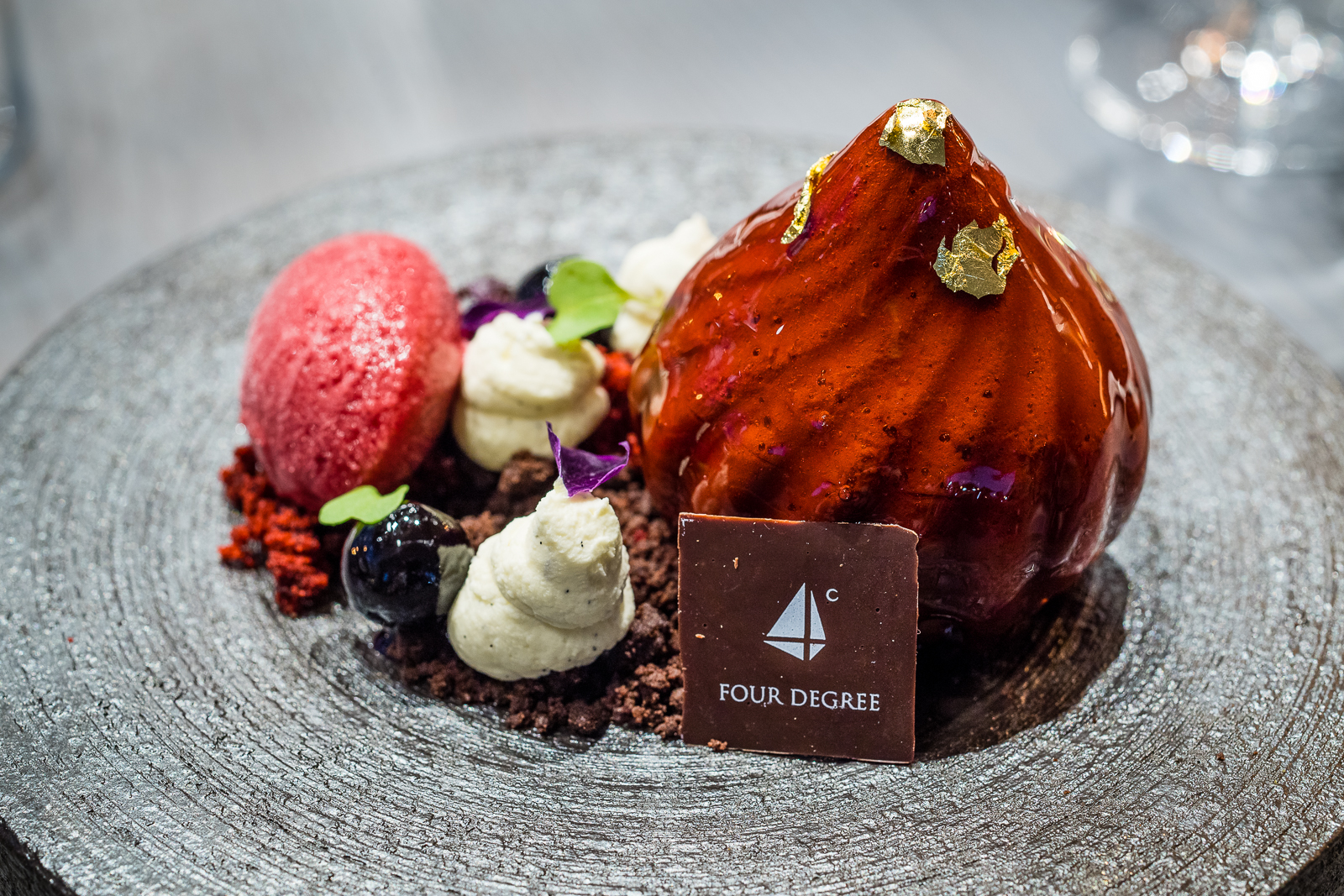 The succinctly named 'chocolate bar', accompanied by a generous helping of vanilla ice cream, was as thoughtfully constructed and presented as every other aspect of this meal, and provided the final flourish.
Our visit was finished with a brief tour of what can only be described as the hotel's very own 'whisky museum' – a room dedicated to a decades old collection of dozens of whiskeys. We were proudly pointed out beautiful whiskeys from every corner of earth, a homage to the owner's personal passion, and an intriguing way to end our evening.
In a market as crowded as London, Four Degree surely stands apart in terms of vision and execution and the management's bravery should soon be rewarded with a rise up the city's culinary ranks.