An exhibition at Peckham gallery the Chopping Block used usually quirky memes to depict suffering from cancer as part of the 'guess I'll live' show.
Created by writer Roisin Lanigan and her partner, visual artist Josh Spindler, the irreverent exhibition charted a tumultuous 2018 in which 26-year-old Roisin – who has now finished treatment – was diagnosed with breast cancer.
Josh said: "I used the art to express emotions – struggling to support her sometimes is quite tough.
"Making a piece of work would release that pressure valve a little bit, so I could be the best person I could for Roisin."
And he found a way of treating an often solemn topic with levity.
"Humour is something a younger person would have to use to get through each day, each week, each month you have to deal with the treatment and the appointments and so on," he added.
"For us, using humour was a way to let people in."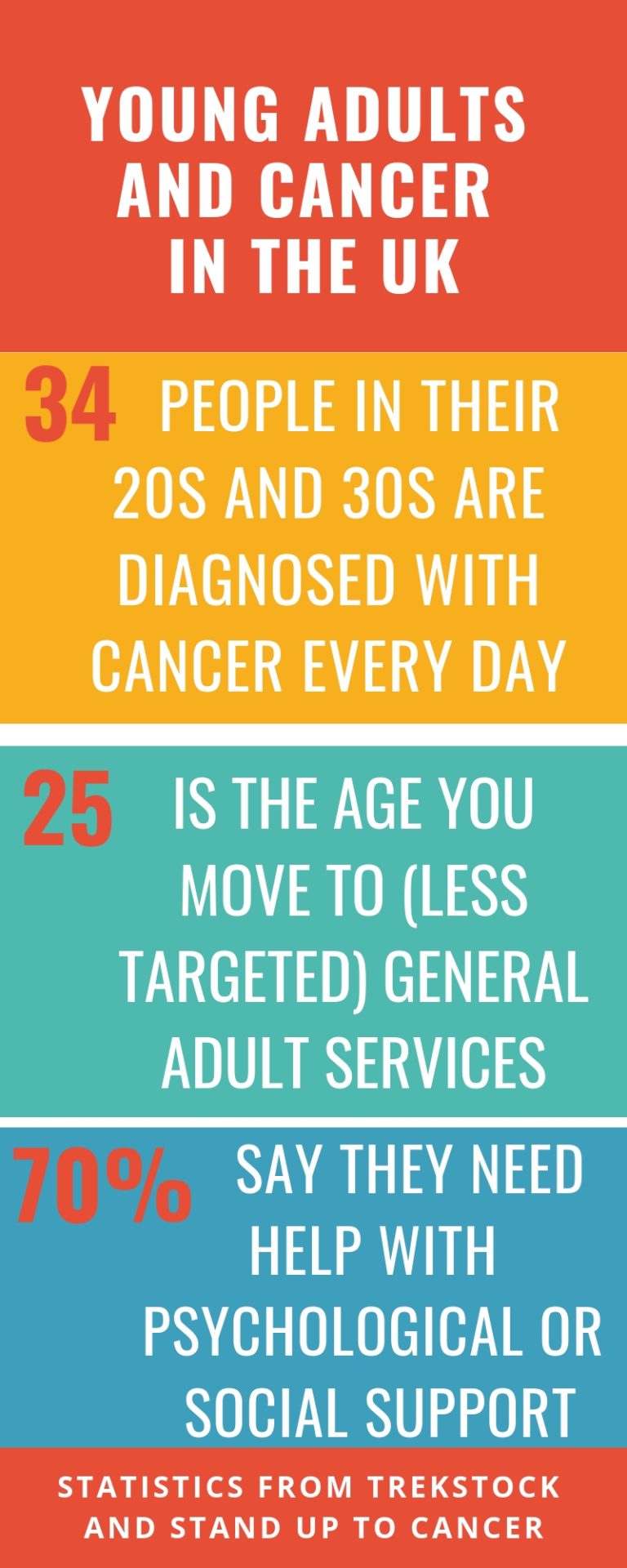 Roisin admitted it was a shock to see the pieces for the first time.
She said: "Initially I found the pieces very difficult to look at – they're so visually striking and moving.
"It was a lot to take in because this was essentially his visual catharsis, almost like his art therapy."
She also acknowledged the pieces brought light to a dark situation.
"The experience definitely helped us come to terms with going through my illness as a couple.
"It feels good to have taken something so negative and traumatic and put it up for everyone to see that actually you can make something good and positive.
"I appreciated how he had taken trauma and turned it into something beautiful."
On the reaction the exhibition received, Roisin added: "A survivor came to the exhibition and told me seeing the pieces was triggering in the best way – that's a really powerful thing.
"Not all art created with a cancer theme has to be pink, boring and covered with ribbons.
"We wanted to present a new way of talking about the disease for young survivors and raise some money for charities which represent them.
"It was a celebration of life."
A former Royal College of Art student, Josh used light, sound, sculpture and painting to show the ripple effect of 'sh*t luck' on two separate but parallel journeys.
Bryony Antcliff, health support and programmes officer at Trekstock, a charity for young cancer survivors, found the dual perspective of sufferer and spectator inspiring.
"That isn't an aspect represented or brought to life a lot, so it was quite amazing to see," she said.
"I definitely hope to see more discussions of cancer in a public place in future."
Part of the Open Projects series at the Chopping Block, in partnership with The Sassoon Gallery, the exhibition ran from Thursday 28 February to Saturday 2 March.
A zine celebrating cancer survivor stories written by Roisin, as well as a meme-inspired pin are available to purchase here, with all proceeds donated to Stand Up To Cancer and Trekstock.