The biggest political question of a generation will be answered next week although the British public are likely to agree that the EU referendum has been debated to the point of exhaustion.
But what do the millions of Brits living abroad think of the referendum?
Germany is the seventh most popular destination for Brits living abroad and the capital, Berlin, is particularly attractive to British millennials.
Berlin is eco-friendly, English is widely spoken, the cost of living enviable as food and alcohol are relatively very cheap, and rents affordable especially when compared to London.
SWL visited Berlin to find out what several south Londoners now living there think about the EU referendum.
One of the biggest concerns for those I spoke with was the issue of freedom of movement and how a possible Brexit would affect their ability to continue living and working in Germany.
PhD student Earl Davies, 26, who has been living in Berlin for two and a half years, said: "If the UK left the EU I would have concerns about my stay in Berlin.
"Would I have to apply for a Visa? Would there be any free movement allowed between the UK and the EU?
"How long would I be able to stay in Europe? Would I be allowed to move to anywhere else in Europe? These are important concerns for me and the millions of other British people living outside the UK."
Freelance researcher, Mag Ibiam, 25, a Berlin resident of just four months also had similar concerns.
She said: "Brits are fortunate. We bask in the freedom and privilege of having a British passport, which allows us to pack up and emigrate to practically any place in Europe.
"The thought of being removed from the EU bubble makes us feel vulnerable to some extent. It's also likely this would impose a new set of laws that we'd need to abide by."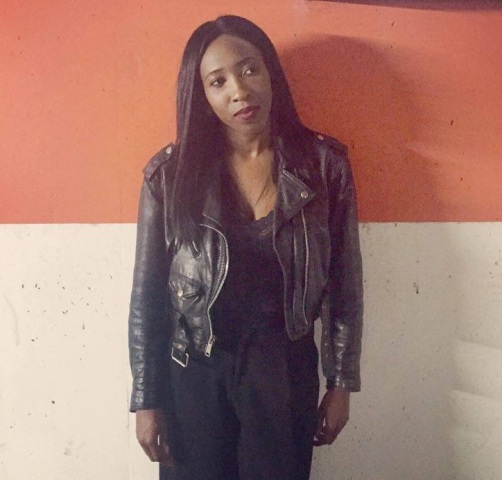 MAG IBIAM: We bask in the freedom of a British passport
Another concern was the impact it could have on opportunities to study abroad.
Naomi Martin, 27, originally from Strawberry Hill, said: If Britain were to leave I would be concerned that all the opportunities I enjoyed as a young person, such as Erasmus and the Leonardo Da Vinci scheme, would not be as easily accessible to the next generation.
"I would also be worried with questions of freedom of movement and labour as I intend to continue living and working in the EU in the future."
Other concerns included the impact of a potential exit would have on individual human rights to the whether the UK economy would be strong enough to 'stand alone'.
Mag said: "Personally it makes sense for the UK to remain in the EU. I don't believe the UK economy is strong enough to stand alone, the UK needs the support on the EU."
So what are their perceptions of both the Remain and Leave campaigns as viewed from abroad and what are the views of the referendum amongst their German peers?
Sarah*, from Surrey who has lived in Berlin for 1.5 years, said: "The British and German people I meet here feel the same and, like most people I know, my German friends are baffled as to why British people would want to leave."
Similarly, Naomi said: "I don't yet speak German so I have had very little contact with the German coverage of the EU referendum.
"I've asked my German friends here and they have told me that the media focuses on the negative aspects of leaving. Most coverage seems to support the UK remaining in the EU which is hardly surprising."
For former Thornton Heath resident, Earl Davies, the campaign to leave has been dominated by fear.
"I feel a lot of the motivation for many of the pro-Brexit campaigners is motivated out of fear. Fear of terrorism for example," he said.
"A lot of the campaign, from what I can see, has been about the control of the borders, and if the UK is part of the EU then we have to abide by EU laws for cross border movement.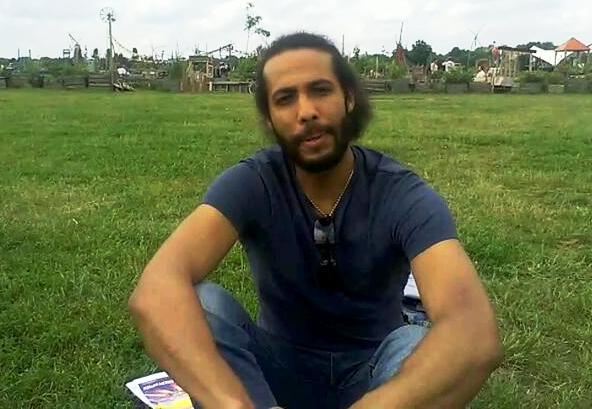 EARL DAVIS: British people should take advantage of free movement in the EU
"But even from a terrorism angle, a lot of the defence against terrorism comes from the shared intelligence networks. I feel the fear of terrorism should not be a motivation for us to leave.
"The other is fear of the jobs situation, People come and take jobs but these jobs, often, only exist because people are coming to the UK.
"We also have opportunities to move outside of the UK to get jobs and British people should not be afraid to do that.
"If you look at the other countries in Europe, they are so much more willing to move around and experience life in other places and to go to where the jobs are, that's an option available to you too."
For Brits living abroad who are making the most of the opportunities and lifestyles they can access in the EU, it seems they don't understand why voters would want to deny other Britons the same chances.
Earl said: "I will vote to stay in because I think it is good for the community to stay together. We can travel freely, trade freely between each nation and it means we have a better opportunity to experience other cultures and have opportunities abroad as well, not just staying at home."
Sarah*, who also had strong views, said: "We benefit significantly from the EU and, currently, it is a reassuring balance against Tory economic and social ideology.
"Trump, Putin, Farage and Johnson all want Britain to leave, that in itself says enough! The EU may not be perfect, but leaving does not really bear thinking about."
Naomi was more cautious and said if Britain were to stay she would welcome further negotiation on the terms of membership, not just for the UK but for other member countries.
She said: "Through the referendum I hope that we have opened the opportunity for more constructive dialogue and greater transparency among all member countries."