A man with a stage four brain tumour has launched a fundraising campaign to ask the public for help so he can afford specialist treatment.
Conrad Dawson, 47, lives in Tooting with his wife Dijana and three children aged between 10 and 13.
He was diagnosed with a stage four brain tumour in May 2022, but his health issues really began in August 2021.
While on holiday in the UK he went for a run when all of a sudden he realised: "I couldn't talk, couldn't think, couldn't read."
On returning home, his GP sent him to A&E where he was diagnosed with a stroke.
Over the next year, Conrad found it increasingly hard to read and talk, and had to take time off work as a software engineer to recover from what he thought was a stroke.
He returned to A&E in May 2022 where he received a CT scan which revealed a stage 4 glioblastoma (GBM).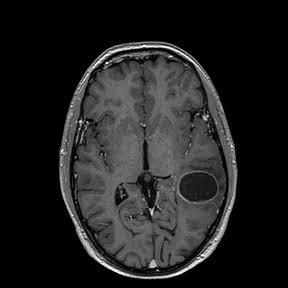 Conrad was given his prognosis; without treatment, he had six months. With NHS treatment, he had 12 to 18 months.
Conrad said: "I was horrified when he said that. He's basically saying you're dying, and I just couldn't believe it was happening."
On June 1, Conrad underwent four-hour brain surgery, for which he was awake the whole time.
The day before his awake craniotomy operation, Conrad was shown a series of images, with a speech and language therapist recording his answers to establish his baseline.
During the surgery, he was asked again to name the images shown to him.
Conrad said: "They were never going to get all of the tumour, but they kept going and going until they showed me a picture of a shovel and I just didn't know what it was – that's when they stopped.
"I couldn't read anymore, and I told them my eyes weren't really working."
Conrad explained: "They'd gone too far and gone into the actual brain instead of the tumour."
Despite the surgery affecting his speech and eyesight, doctors successfully managed to cut 85% of the tumour out.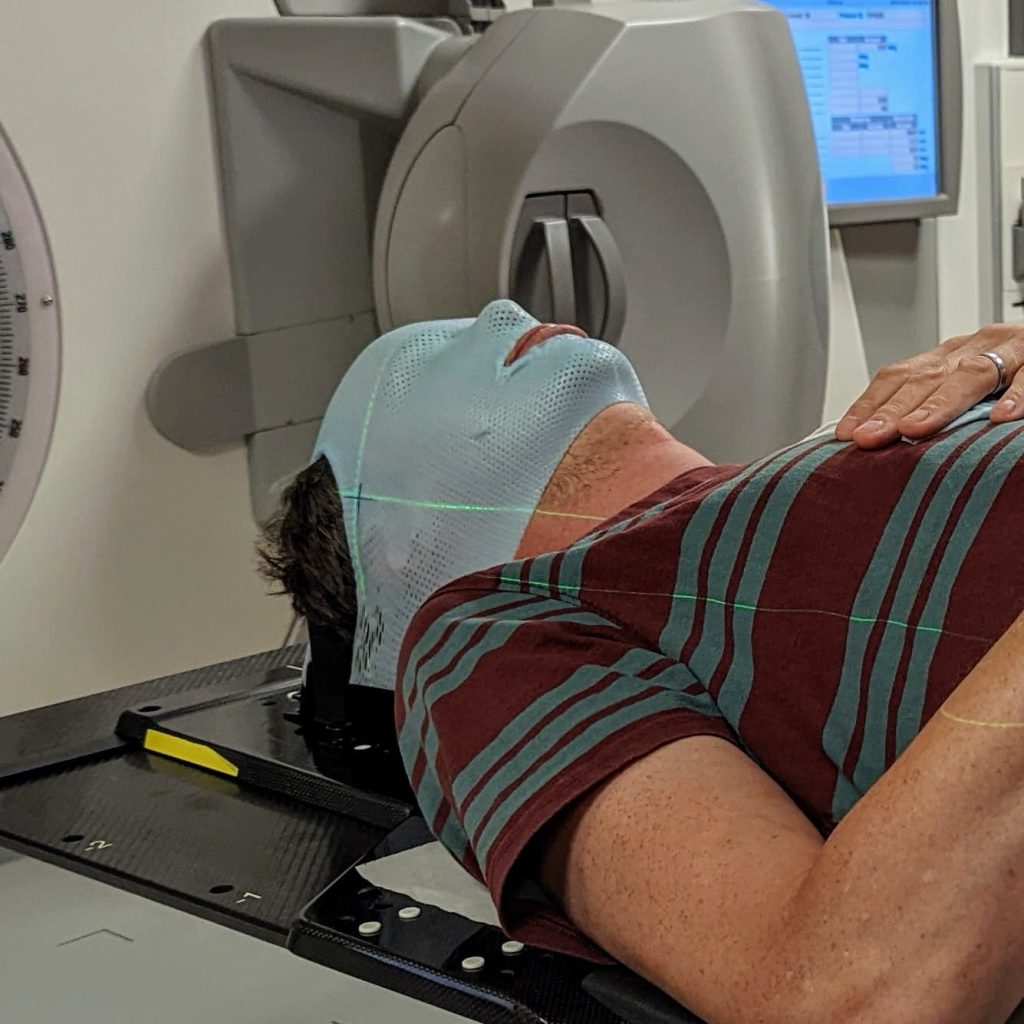 Unfortunately, Conrad has been unable to return to work as his speech and ability to read hasn't recovered.
After the surgery Conrad began radio and chemotherapy treatment every day for six weeks.
Conrad asked his doctors what his prognosis would be after his surgery, but they still said he had 14 to 16 months.
He said: "That was not what I wanted to hear, but with GBM it only ever goes one way – everyone who has it, is killed by it. It's probably one of the worst cancers you can get."
But Conrad and Dijana refused to let that be it.
They started researching alternative treatments and discovered a genetic research clinic in Germany called CeGaT.
Conrad said: "The treatment costs £100,000 which is beyond what we can raise alone which is why I'm asking for donations."
After taking a tumour sample, the clinic will make a bespoke vaccine specifically for Conrad which will hopefully attack and destroy the tumour.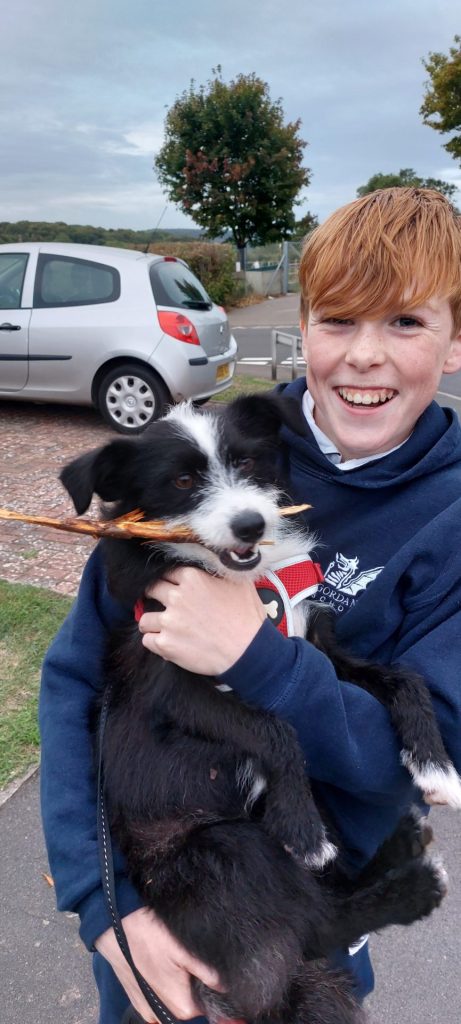 Since setting up the GoFundMe in January, 600 people have donated £49,642, almost half of his £100,000 target, meaning Conrad has been able to start the first stage of his CeGaT treatment.
Conrad said: "There are good days and bad days, but when I see that 600 people have donated, that is a very good day."
Conrad added: "If I raise more money than I need, I will send the excess money to people in the same position as me, who need the same help against this devastating form of cancer."
His wife Dijana, 45, said: "We've been extremely overwhelmed by the generosity of people.
"We have no idea who the people are who keep donating but we are so incredibly grateful, the kindness of strangers has just been amazing."
But it's not only strangers who are coming out in support of Conrad.
13-year-old Jacob Hole has decided to do a sponsored 50 mile walk throughout February with his dog Nellie to help raise money for Conrad and his family.
Jacob's Mum Gemma, 40, said: "Jacob just wants to help people, but he didn't know where to start.
"When he found out about Conrad – who he's never even met – he decided he would try and help.
"He just imagined what it would be like if it was his dad going through what Conrad was."
Jacob said: "I heard about Conrad and thought it would be nice for my walks to have a purpose. I could do this and help him and his family."
Conrad said: "All the people who are donating are helping me to live longer, which is incredible.
"If they weren't doing that, this year I would be out of here but with their help we have hope."
Featured image credit: Conrad and Dijana Dawson.