Voted the best drink in 1873 – beating tea and water – gin is now back in fashion says Beefeater master distiller Desmond Payne.
The Beefeater distillery in Kennington is the only one in the world and is where every drop of Beefeater gin comes from.
Last year more than 35million bottles were made in SE11 but only four people are trusted with the recipe.
This World Gin Day I spoke to the Beefeater master distiller to find out what makes gin so popular.
"New gins are appearing all the time which is very exciting," said Mr Payne.
"The important thing is how the flavours balance, it doesn't matter how many botanicals you use but how they work together.
"Gin is back in fashion for sure."
And the popularity of gin isn't just in the UK, it's global. Beefeater gin is exported to more than 127 countries around the globe – including every country in South America and all the way to New Zealand.
Instead of gin and tonic, in Taiwain it's traditional to enjoy gin-soaked raisins.
Mr Payne, who has worked in the industry for 48 years, said: "Markets that were not traditionally big gin markets, Germany for instance, it's huge now.
"I was in Mexico at the end of last year, normally you think Mexico and tequila, but gin is really beginning to appear and become popular.
"I think the reason is that gin is such a versatile drink, it's mixable."
The state that drinks the most Beefeater gin is California, who consume almost double that of Florida.
Mr Payne believes gin's versatility is the key to its success.
The master distiller said: "What I make as Beefeater Gin, no one drinks just as gin. Well, not many people. It's always gin and something.
"Because there are so many different flavours in gin it's easy for good bartenders to lead it in whatever direction they want to take.
"If the gin is versatile then there's lots of things you can do with it, and I think that's the attraction. People like to take what they like.
"15 years ago, maybe 10 years ago, people's parents drank gin. And now you know it's the younger generation. Gin is back in fashion."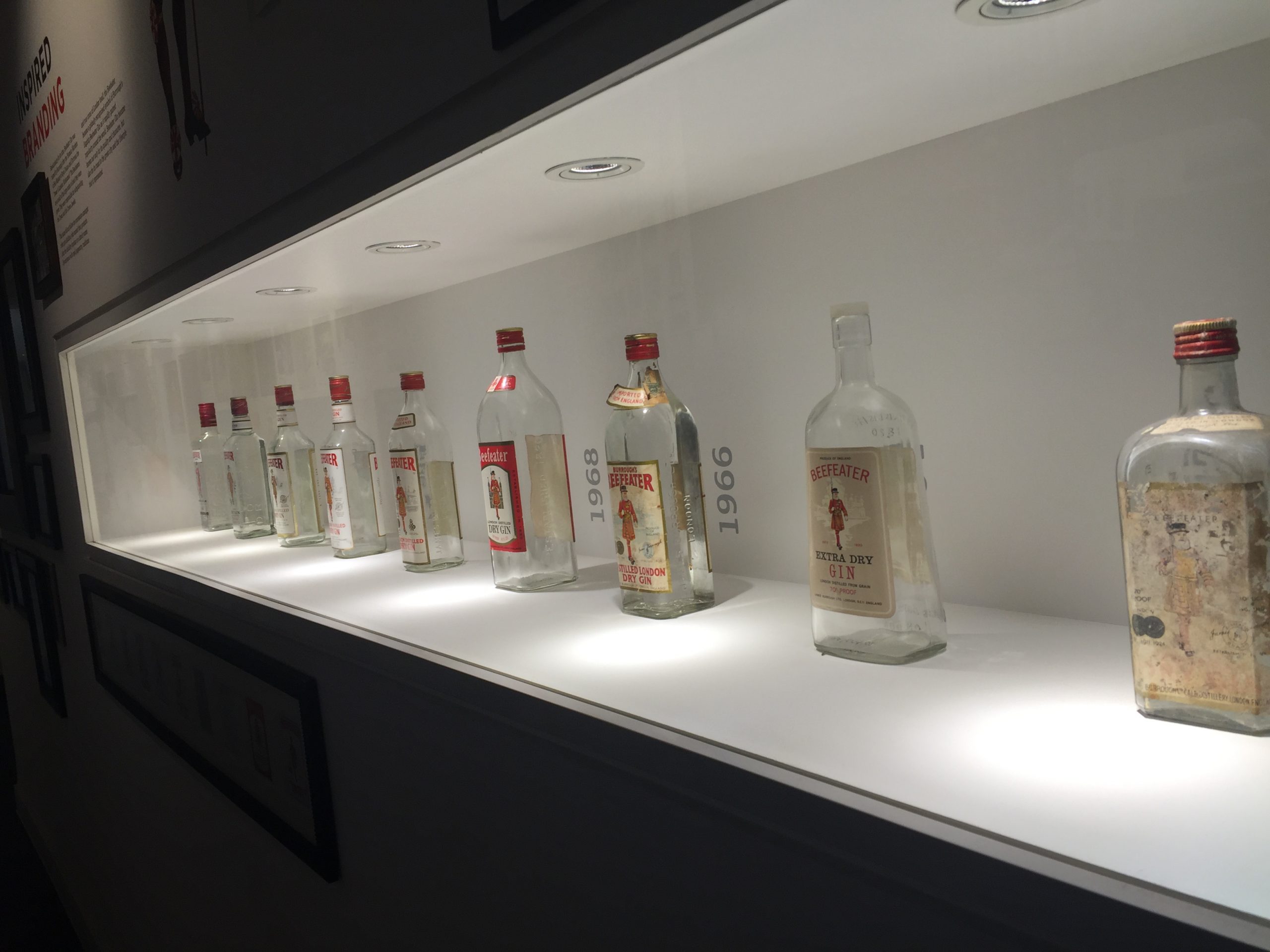 GIN-STORY: Beefeater has changed a lot over the years
Mr Payne was keen to stress it's not all about a G&T though (who knew?).
The gin enthusiast said: "Partly moving on from vodka I think, and getting the more complex flavours of gin and you can do whatever with it you like. Gin and something. It doesn't have to be gin and tonic.
"Any flavour you want, you can use.
"Occasionally, not very often, I meet people who say 'I'm sorry gin is not for me', and I challenge them.
"There are two things, either, if you delve it's when they were 12 they drank half a bottle of their parent's gin behind the sofa and they can't face it again. A lot of people have been there.
"And the other thing I say is, 'when you've tried gin, how have you drank it?' and everyone says 'well, gin and tonic'.
"Maybe, you don't like tonic.
"If you like cranberry juice, try gin and cranberry or whatever it is you like. It's a very versatile drink that can go in many directions."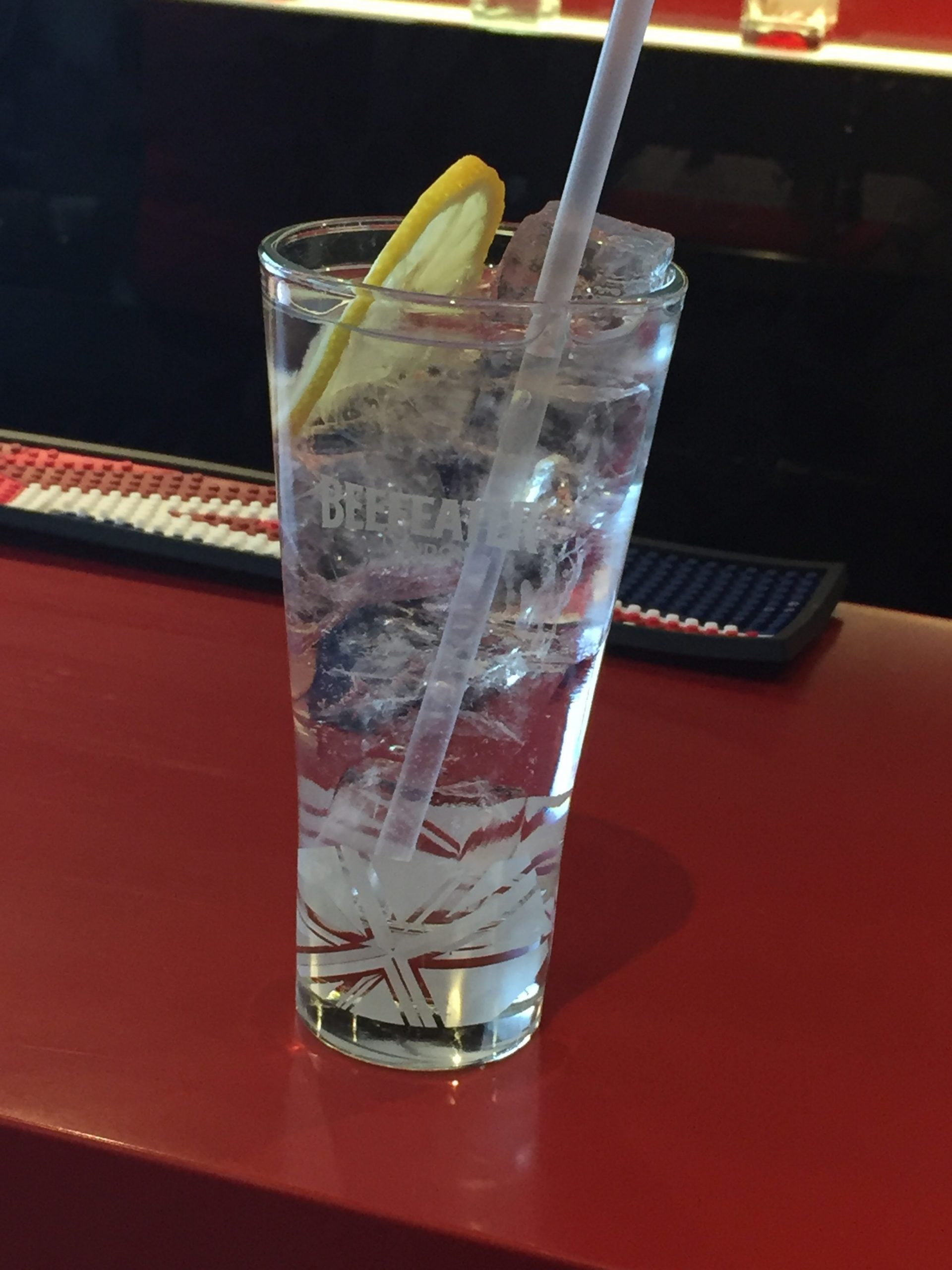 'LIME IS A CRIME': You want your garnish to compliment, not compete with, your gin 
Beefeater makes five different types of gin. Regular Beefeater, Beefeater 24 (tea and grapefruit), London Garden (lemon verbena and thyme, exclusive to the distillery shop), aged-gin Borrough's Reserve (intended for sipping neat) and Beefeater Crown Jewel made for duty free.
Mr Payne says enjoying a good gin is all about personal preference.
He said: "There are things that people do that I wouldn't do, for my taste. It just keeps coming back to the same thing about if that's the way you like it the fine.
"I think sometimes if I go to a bar and order a gin and tonic, it's drowned. The gin isn't really getting much chance to show itself.
"It's all about balance, everything is about balance so don't drown it. Have one good one rather than two mediocre ones.
"This generation of bartenders now are absolutely top of their game, they're creating cocktails, they're being innovative, they're being creative, they're looking at the classic cocktails and giving them a modern twist. It's fun."
To make gin you need three things: juniper, at least 96% natural grain alcohol (less than that an it's vodka) and must be at least 37.5% alcohol (Beefeater is 40%).
The founder of Beefeater was a pharmacist by trade, Mr Payne said: "I think his training as a pharmacist he knew how alcohol and flavours worked together.
"He specified that when we put all our botanicals into a still with pure alcohol, before we start that distillation process we leave everything for 24 hours to steep to really get the flavours developing.
"We still do that so that's important."
The Kennington distillery has a two-year supply of every botanical and the longest the gin stays in the building is a week.
The Beefeater distillery produces more than 21.5million litres of gin each year with more than 30,588,000 bottles sold in 2013.
Mr Payne said: "Every drop is made here, we don't make it anywhere else. There are five of us here, having to make all of that gin. We're proud of it, we work terribly hard."