By Mindy Burrows
November 9 2019, 12.25
Follow @SW_Londoner
This year, supermarkets have upped their Christmas sandwich game, with many offering more than one which is suitable for a vegan diet.
Some supermarkets have been very original while others have made alternatives to a classic turkey sandwich.
Here is a review of some of the vegan Christmas sandwiches you can get on the shelves this year.
Co-op Vegan Festive Feast – £3.00
I really wanted to like this, mostly because it was on poppy seed bread. I was tragically disappointed due to the presence of raisins. The cranberry slaw, while an original idea, did not work with the other flavours. That said, the parsnip fritter and vegan mayo are very tasty, I recommend separating the halves of this sandwich and just eating the parsnip fritter covered side – open sandwiches are very fashionable.
SWL says: 4/10
Waitrose Vegan No Turkey Sandwich – £3.30
The Waitrose chefs have absolutely nailed the flavours and textures here. Faux meat is often too chewy or tough but this is light and very palatable. The orange chutney complements the cranberry and spices perfectly and there is just the right amount of spinach. This is not the easiest sandwich to eat, but that is only due to the generous amount of filling – would not recommend for on-the-go consumption.
SWL says: 10/10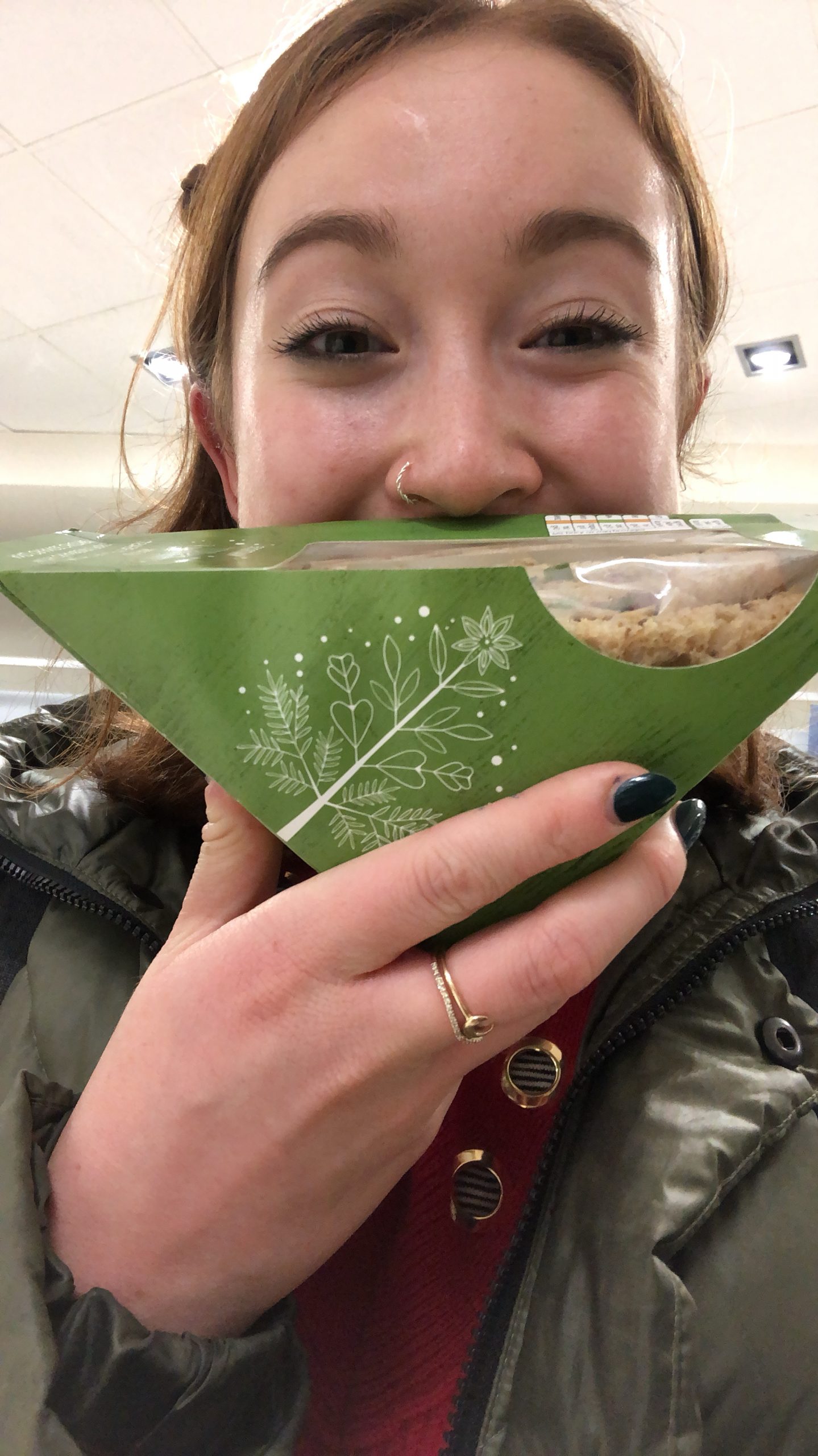 M&S No Turkey Feast – £3.90
This could be described as the Waitrose sandwich's inferior sibling. I was a big fan of the malted brown bread and I do always enjoy a meat alternative but unfortunately this was on the tougher side, texture-wise. This sandwich stays together better than its Waitrose counterpart and the level of greenery is great. It is rather on the pricey side, but 5% of the cost goes to Shelter so it makes it slightly easier to justify remortgaging your house to afford a sandwich.
SWL says: 8/10
Sainsbury's Christmas New Yorker – £2.25
I have no good words to say about this Frankenstein's monster of a sandwich. It is what can only be described as an assault to the taste buds. You've got tangy, you've got spicy, you've got salty, you've got sweet – all rolled into one tremendously bad experience. This flavour tsunami is only exacerbated by the presence of vegan cheese, which is not delicious at the best of times and the best of times this certainly is not. Sorry Sainsbury's, it's a no from me.
SWL says: 1/10
Tesco Wicked Kitchen Bubble, Squeak and Greens – £3.00
This was an absolute delight. I was disappointed by the excessive amount of plastic in the packaging but the actual sandwich is original and very tasty. The cranberry chutney is subtle and anything with chestnuts in gets a thumbs up from me. The distribution of ingredients could do with a little work – it slightly felt like I got something different in every delicious bite. It's also quite dry which means it is incredibly messy to eat, but it's worth the mess for the wonderful sandwich in my opinion (plus you can repurpose the single-use plastic as a handy crumb collector). Sadly, it should be noted that this sandwich is very hard to come by and I was only able to get it in a Tesco superstore.
SWL says: 9/10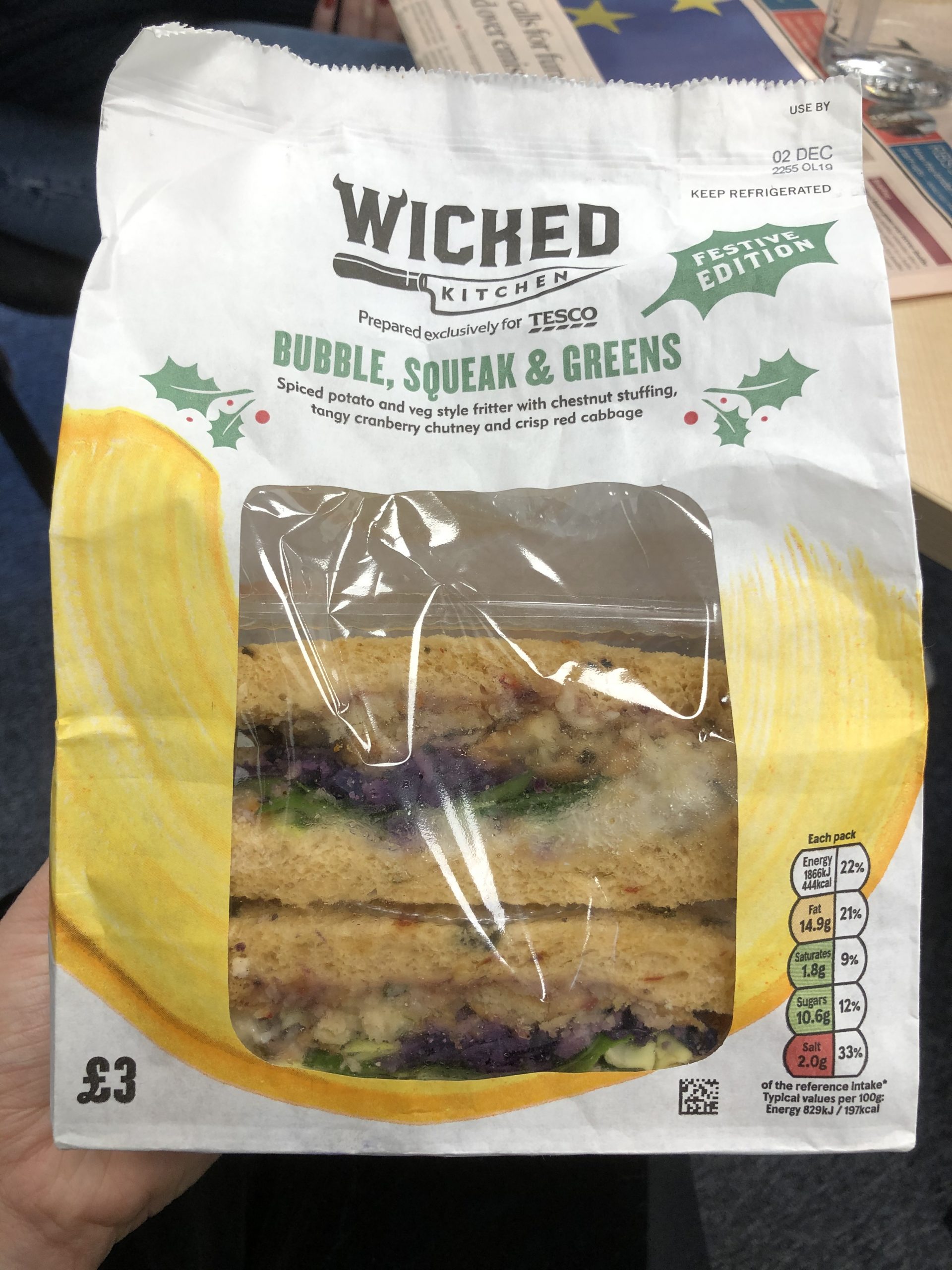 And the winner is…
While I did love the flavours in the Tesco sandwich, the overall winner for me was Waitrose's No Turkey Sandwich. It has the same quality of taste as the Tesco one but for 30p extra you can eat lunch without it entirely falling into your lap and can avoid doubling your carbon footprint too! Honourable mention should go to M&S's contribution for basically being a more expensive version of the winner.