Six friends have taken the bull – or in this case, the goat – by the horns and built a unisex fashion brand centred around mental health during lockdown.
Since launching in 2019, the Young Goat has grown considerably from a term of endearment banded about among university mates to a brand that boasts a worldwide clientele in over 50 countries.
Commenting on their journey so far, founders Vincent, Al, Aaron, Jack, Arthur, and Reuben, four of whom live in south west London, said they have clear ideas about what they set out to achieve and that their ethos is at the heart of what they do.
GOAT is an acronym for Greatest of All Time, an epithet they feel needn't be out of reach for anyone.
Unpacking the concept, Vincent said: "We want people to know that they're good enough as they are but that 'anyone can be the GOAT'.
"We want you to judge yourself on yourself, not letting yourself constantly compare to and with others.
"A lot of people wear certain things when they feel a certain way e.g. on top of the world or slightly self-conscious but there is no reason why they can't feel a certain way when they wear certain things and we want to tap into this."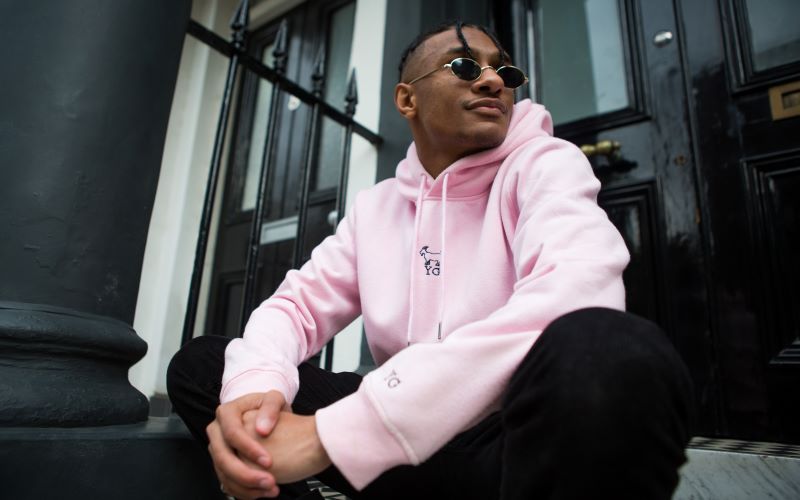 As recent Bristol graduates, where student mental health issues have skyrocketed in recent years, they are seeking to shed more light on a problem they're familiar with and have put their money where their mouth is.
Since last September, the Young Goat has raised over £3,000 for three charities, Second Step, Off the Record, and Black Minds Matter – all of whom they are in collaboration with.
Vincent said: "They do fantastic work for the cause in different ways.
"The conversation around mental health is continually becoming less taboo and we know we have a wonderful platform on which to highlight this."
The Young Goat team are keen not only to donate funds, but to champion what they see as a more empathetic aesthetic.
They are hoping that a combination of minimalism, ambition, and openness may help forge a clothes-based community that appeals to their customers – or the 'herd'.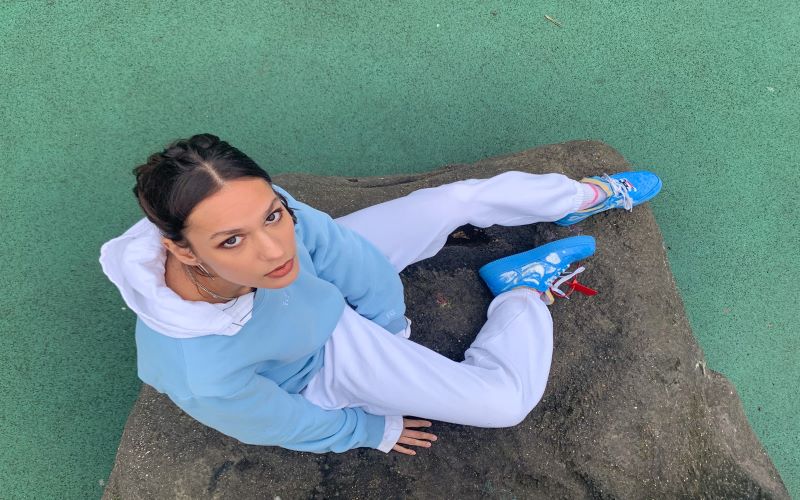 While confident on the customer end of the business, the recent graduates are aware of other challenges faced by responsible fashion retailers further up the supply chain, including ethical trading and environmental practices, and acknowledge that there's more to be done.
Vincent said: "This is an important question.
"We wouldn't brand ourselves as a sustainable company just yet, but we've moved all of our supply chain to Europe and made our packaging completely recyclable since launching our website.
"We've tried to keep costs low with the planet in mind and until recently stored all our stock in the houses of two founders, across Balham and Wimbledon."
The budding entrepreneurs also confess that every step of this journey has been a learning curve, but want to remain transparent and and in tune with their customers' expectations.
Vincent said: "We like everyone to see how Young Goat has been a trial and error, learning-based experience for us, how we like to have fun whenever we can and that the company's development is constant, via social media, particularly on TikTok and Instagram.
"From a business perspective, we've got a lot of great things planned post-pandemic from new platforms to new items, colours and partner initiatives.
"We are working with more and more talented experts and currently have really inspired volunteers doing work experience – this will continue to grow as an area for Young Goat. Personally, I'm excited to see my friends and family more freely and FINALLY getting a trim."
You can find the Young Goat website here.