A talented Twickenham artist paints with a specially adapted helmet to splash paint on the canvas to produce abstract artwork.
Michael Hanrahan, 35, was born with cerebral palsy.
His brain was temporarily deprived of oxygen after the umbilical cord tied around his neck and was not noticed by medical staff in time.
He is wheelchair-bound and uses a communication aid.
Hanrahan first discovered his love of painting when he was 24 while studying an access course in Art and Design at West London College, Hammersmith.
Hanrahan said: "I can express my feelings through my art."
The year-long course involved learning sculpture, photography and computer design, but it was through painting that Hanrahan found he could express himself for the first time.
The Twickenham artist creates his abstract art using a brush attached to his helmet with a bar.
He bangs the brush on a plank of wood which splashes the acrylic paint over the canvas.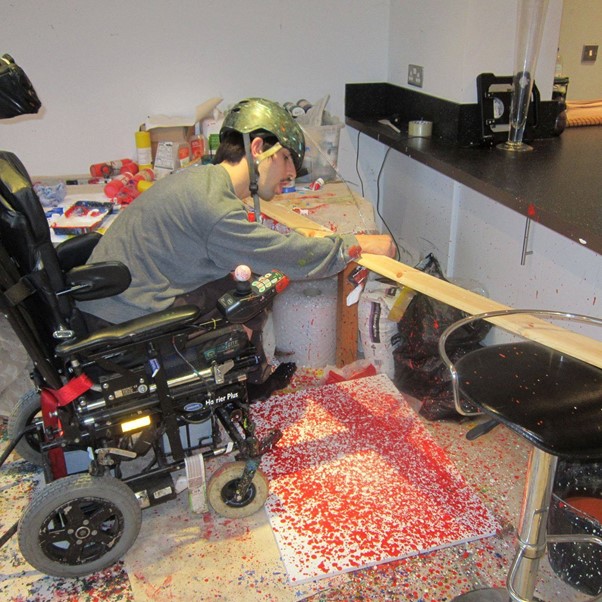 Hanrahan draws inspiration from his experiences, emotions and the world around him.
He often takes photographs to imitate the distinctive shapes and colours in the pictures.
After leaving college, Hanrahan started his own business, building a website to sell his pieces and began going by the pseudonym, Stigy.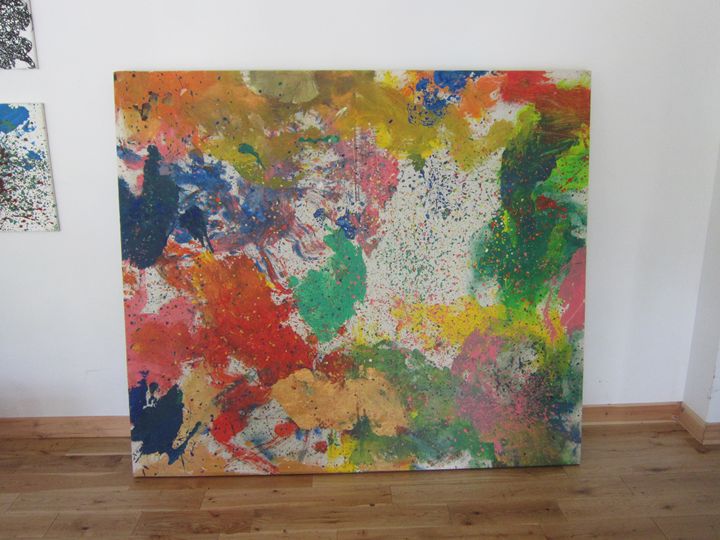 Hanrahan sells his paintings and commissions for £100 to £500 but it is a struggle as he, like many in the arts sector, is affected by the coronavirus pandemic.
He said: "It is very difficult especially in the times we find ourselves today."
Hanrahan often listens to his favourite bands while he paints for inspiration such as the Manic Street Preachers, the Arctic Monkeys and the Rolling Stones.
He said: "Music is a massive part of my life and I sometimes put it into my art."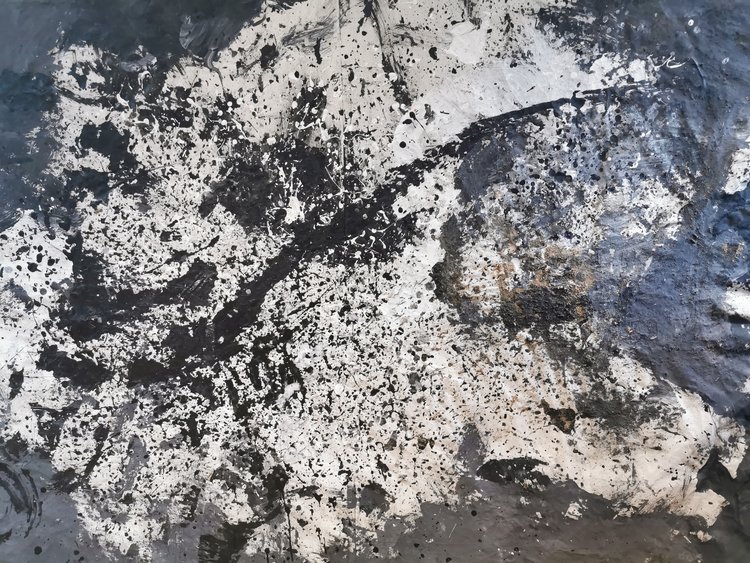 Hanrahan has exhibited his work in galleries and exhibitions.
He dreams of displaying his art in a prestigious gallery such as the Tate Modern one day.
To see more of Hanrahan's artwork visit: https://www.stigysart.co.uk/
Credit: Michael Hanrahan