Instagram-famous urban fly-fisher Damon Valentine believes the restoration of the River Wandle has helped inspire the next generation of urban fly-fishers.
An historic chalk stream that runs through London boroughs Wandsworth, Merton, Sutton and Croydon, the river is one of just 200 chalk streams in the world.
In 1970 the river was declared an 'open sewer' by Thames Water after years of waste dumping during the industrial revolution, but extensive work by the Wandle Trust has revived and restored its fish numbers and in 2008 the river's trout population was declared self-sustaining.
Damon said: "I would say that fly-fishing helps me escape the stresses of modern-day life. It doesn't matter where you are, but on the River Wandle in particular it connects me to the environment.
"I have a real passion and affection for the river because it's very charming in the way it flows through such a concrete, urban jungle, but there are pockets of the river where you feel like you are in the middle of nowhere."
He added: "When I discovered the Wandle I opened up this whole world of chalk stream urban fly-fishing that I didn't know existed and it got me really excited."
"Since the restoration of the River Wandle, the rise in people fishing on the river has been phenomenal.
"In the four years I have fished it, I was one of very few fly-fisherman, but now when I go down the river I see fly-fisherman there all the time.
He added: "There's a real young generation of urban fly-fishers coming through which is amazing to see."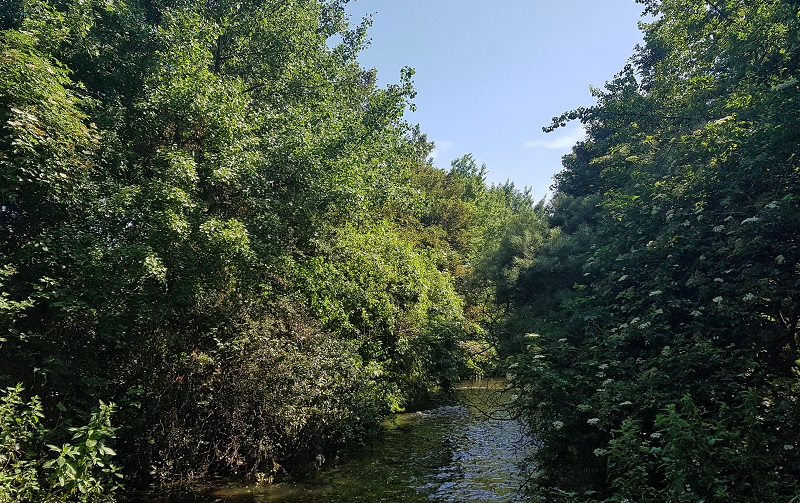 This view is shared by those who also fly-fish – a method of fishing using an artificial fly as bait – on the river.
Theo Pike, author of Trout in Dirty Places and Wandle Trust Chairman of Trustees, said: "It can be extraordinarily stressful to live in the city, and being able to escape just for a short space of time onto a beautiful chalk stream and into a natural environment – it can be practically life-saving.
"It's amazing that you can live well within the M25 in London, and when you finish work you can get away from your desk and within half an hour or an hour be fishing in these historic waters for wild trout, and its an astonishing release at the end of a day at the office.
"Fly fishing is completely absorbing because it immerses you into a natural environment, it forces you to take notice of what's going on if you want to offer the fish the right fly to actually catch them – it's meditative, it's almost transcendental. It's certainly very much all about being there, in the moment. It's magical."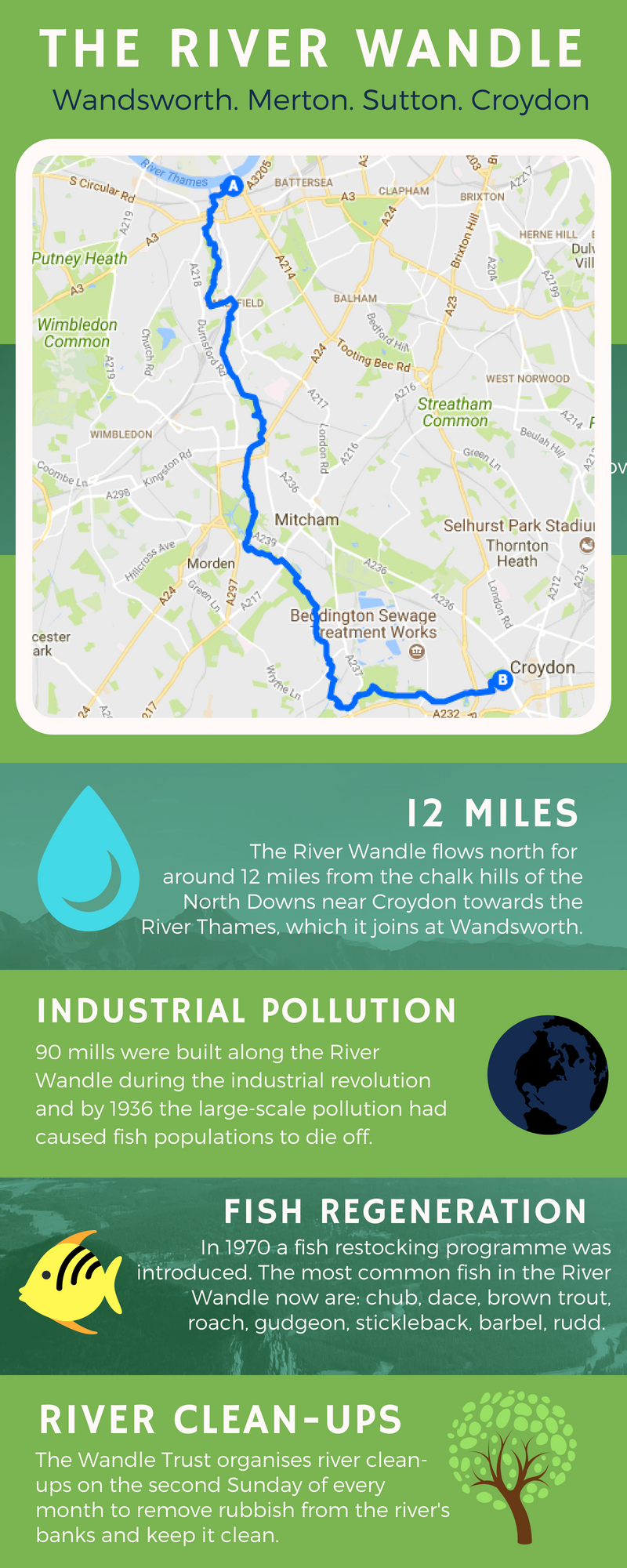 Theo feels that getting trout back into the River Wandle is an amazing milestone, but that like most other urban rivers, the Wandle is still recovering its ecosystems and there is more work to be done, like protecting the river from urban runoff and removing its concrete banks.
He adds: "There's something brilliantly counter-intuitive about being able to fly fish for trout in the city because you would normally associate trout with beautiful pristine, rural or mountain environments – its superbly counterintuitive to be catching trout amid traffic cones and trolleys."
Theo has also seen an increasing number of people fishing the Wandle since the re-introduction of trout there, including flyfishers from as far afield as America.
Living Wandle scheme manager Rebecca Watts, who wants the River Wandle to get the recognition it deserves, said: "The more people who are aware of this special little river, the more it will be cared for and the safer it will be from challenges such as pollution, climate change and invasive species."
Damon Valentine was speaking at Orvis' flagship store on Regent Street. Orvis commits 5% of pre-tax profits to protecting and sustaining the natural world, not only now, but for all who follow.