A pop-up kitchen in Wandsworth is promoting sustainable cuisine and aims to educate people on local organic food in city centres.
It is the creation of chef Pascal Gerrard, and Olivier Blanc, the son of UK-based French chef Raymond Blanc who has supported the launch of StreetCube.
StreetCube is designed to draw attention to locally-produced organic food with the aim of reducing carbon dioxide levels by cutting food waste and delivering better ingredients grown in local soil. In doing so, the company transports less food, wastes less, uses less plastic and the food provides much higher nutrients.
Mr Gerrard said: "StreetCube is unique as the project empowers independent, passionate chefs to champion locally-grown organic ingredients and prepare and cook delicious sustainable street gastronomy."
He believes city centres have become dominated by global corporations and the price of property and living costs are strangling the food system.
He said restaurants can only function by operating as a 'chain' model, meaning large corporations are the only ones able to afford the high costs of city centres.
The chef said this model is based on cooking the cheapest ingredients in a central kitchen and sending dishes round to employees in chain establishments to then re-heat and serve.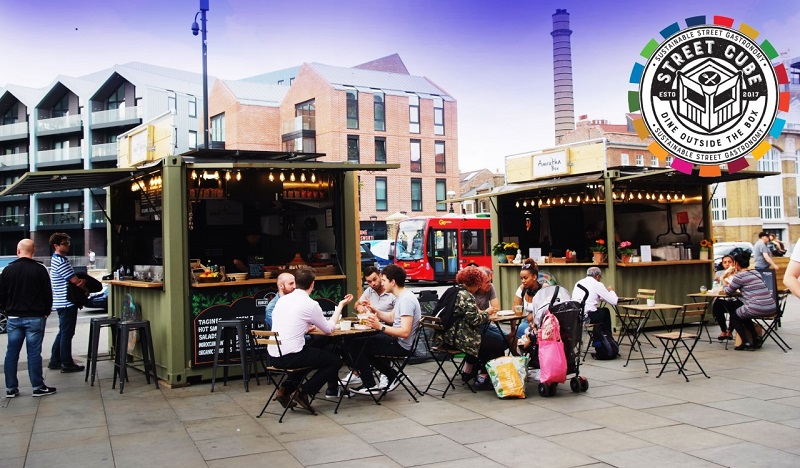 SUSTAINABLE:  The project offers the opportunity for chefs to champion local and organic produce
StreetCube is a 10ft up-cycled shipping container with professional street kitchens and hatches that open to enable chefs to engage with people.
It operates zero emissions, running on solar power, and has an organic living wall growing up the side.
The aim is to feed the community it serves by empowering chefs to operate their own sustainable business with lower rent cost.
Mr Gerrard has worked in restaurants around the world. His daughter was born with coeliac disease, his father has type 2 diabetes and his best friend and fellow chef, Patrick, is now dying of cancer.
Mr Gerrard said: "All of these illnesses are diet related. So I set about looking for a way to empower high quality, passionate chefs to connect into the heart of high footfall city centres to promote and engage audiences with high quality organic food."
He said that industrial farming and a broken food system is responsible for so many food-related conditions, including obesity, malnutrition, diabetes, allergies, ADHD, Alzheimer's and more.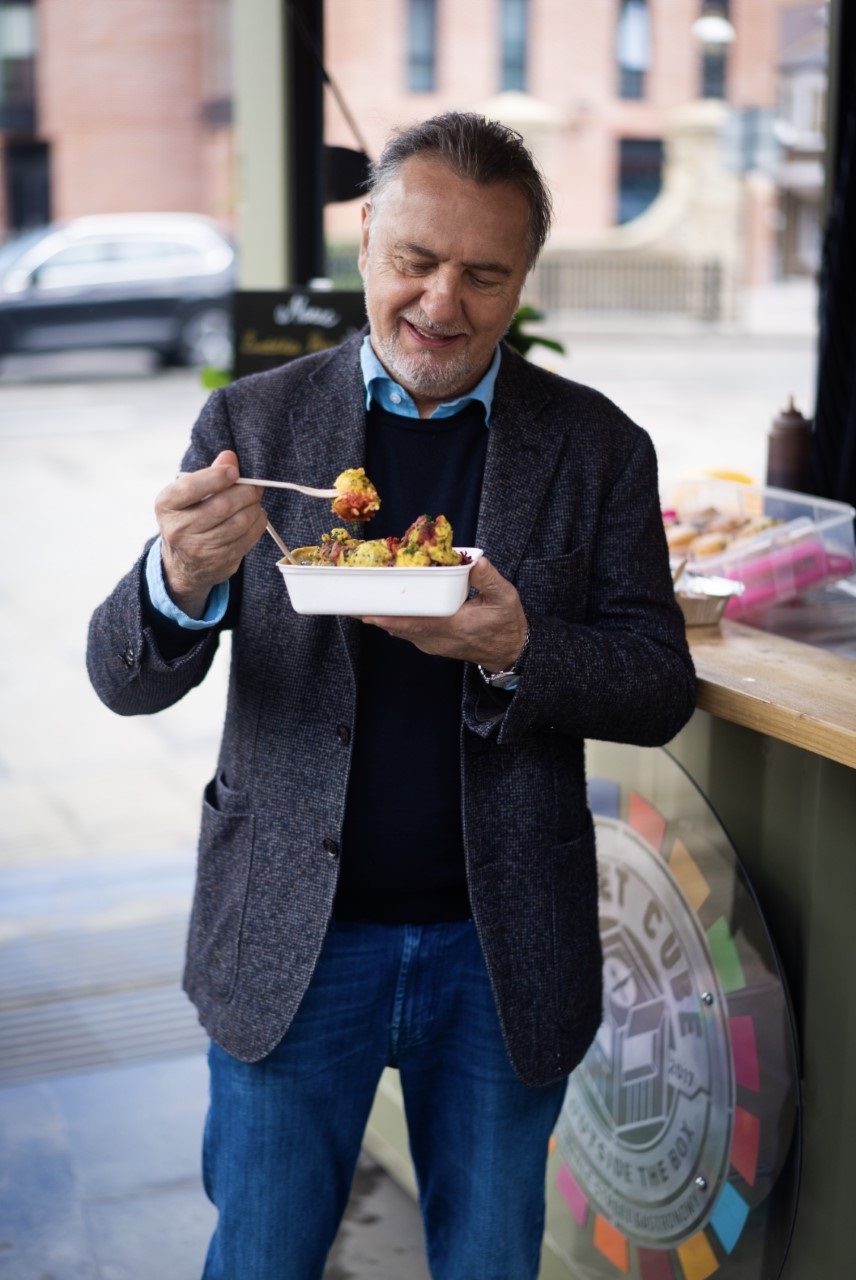 SUPPORTIVE: Raymond Blanc is the father of co-founder Olivier Blanc
StreetCube also aims to tackle climate change, which encompasses so many other factors such as waste, plastic pollution, meat consumption and transporting of food.
Mr Gerrard said shipping containers are a symbol of our global industrial food system. He said the UK transports (and wastes) more food than any other commodity, food which is focused on profit and efficiency of business as opposed to health of people and planet.
He said: "So we need a better, more localised, more nutritious food system that restores the lost nutrients we need which have been neglected in the global model."
Mr Blanc said: "StreetCube is a beacon of light for the future of food.
"The StreetCube represents high quality, sustainable food which is good for people and planet."
He added: "Many high street food outlets rely on using cheap ingredients to achieve maximum profits, but you can't put sand into your petrol tank and expect your car to run well."
StreetCube is aiming to get more city centres to provide space for new installations, for more information visit www.streetcube.org.
Images from StreetCube, with thanks.