Rafa Nadal has been eating here since he was 16 and now this South Kensington Spanish restaurant is serving up aces for a flurry of tennis players flooding through its doors during Wimbledon.
Cambio de Tercio on Old Brompton Road even hosted King Juan Carlos of Spain last month, who sat down with tennis royalty Nadal, for a bite to eat.
And it's not only Spanish stars that are addicted to the food. Novak Djokovic is a regular, Jamie Murray has visited and we're told Maria Sharapova is a big paella fan.
"Some of the players are eating here five nights a week so we make the dishes a lot more simple for them," owner Abel Lusa tells SW Londoner.
"We do less elaborate dishes for them because they come so often and they eat a lot, but they are training every day.
"A lot of them like grilled turbot with steamed vegetables, very simple things. The tapas-style food suits them."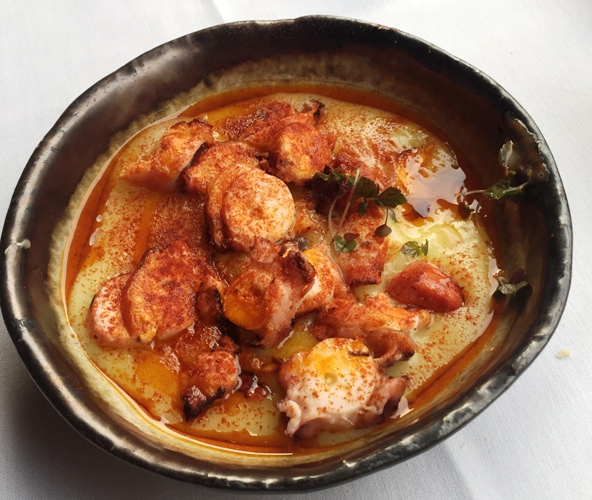 Mr Lusa opened his famous restaurant in 1995, initially attracting the likes of Spanish former world number ones Carlos Moya and Juan Carlos Ferrero.
It was seven years later that the now legendary Nadal would eat here for the first time as a timid 16-year-old.
"I first met Rafa, a shy boy as he was in those days, when he was 16 and came to see Wimbledon with his parents.
"Just two years later he played his first ever match at Wimbledon and I've watched him grow ever since then.
"Rafa isn't here tonight because he's playing tomorrow and always rests before a match.
"I'm going to see Rafa and Feliciano Lopez play tomorrow, then in the evening we have Antonio Banderas coming for dinner."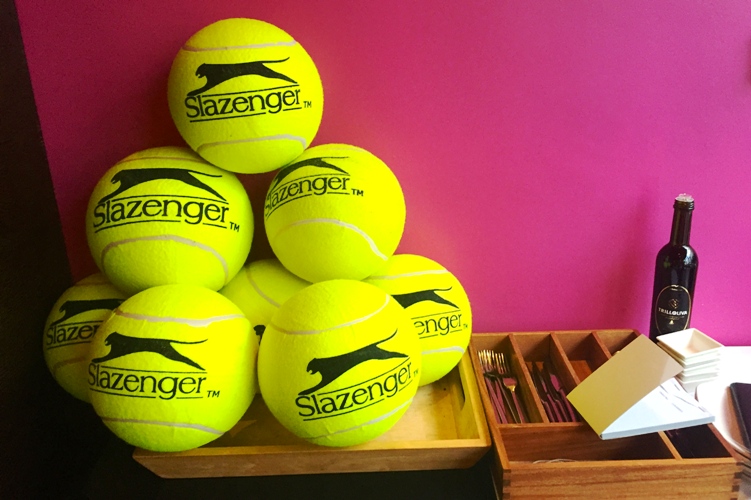 Mr Lusa is clearly at ease with the flow of high profile customers. As we are speaking he rushes off momentarily to see Colombian tennis star Santiago Giraldo to his table.
When he returns his mobile rings – he informs us the manager of Spanish ace David Ferrer is on his way.
He reels off player after player, from the older tennis greats to more recent players like Fernando Verdasco, Viktor Troicki and Gilles Simon.
"We look after them and they feel relaxed here. Someone may look at them once or twice, but we would not let people bother them," he explains.
Mr Lusa has incorporated the Wimbledon theme into his restaurant in a tasteful way.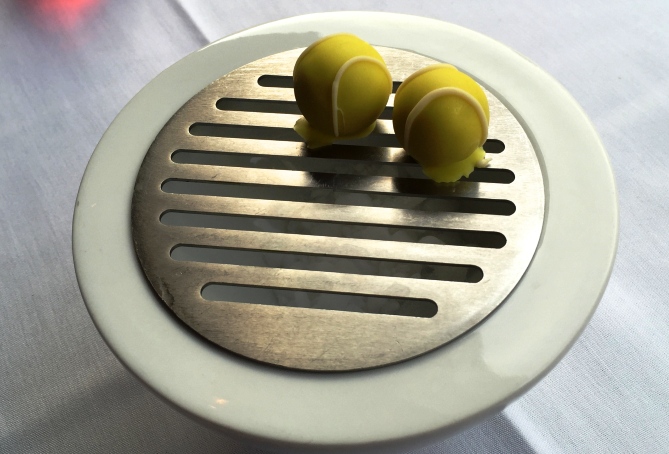 Customers around us coo with delight as mesmerising clouds of dry ice spilling over edible tennis balls are brought to their tables.
Biting into the balls, you find yourself savouring the sweet cacophony of passion fruit ice cream encased in white chocolate that has been coloured tennis ball green.
It's this precise level of detail, coupled with attentive staff and flawless food, that makes every customer at Cambio de Tercio feel as important as the King of Spain.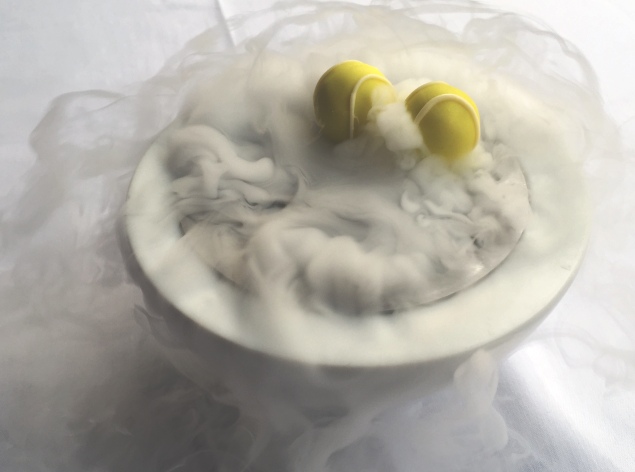 Joaquin Laosa, our attentive waiter, talks us through the menu. Nadal's favourite dishes are octopus, asparagus and fish, he tells us, and chilled gazpacho soup is a firm favourite among all players during the hot and sticky Wimbledon weeks.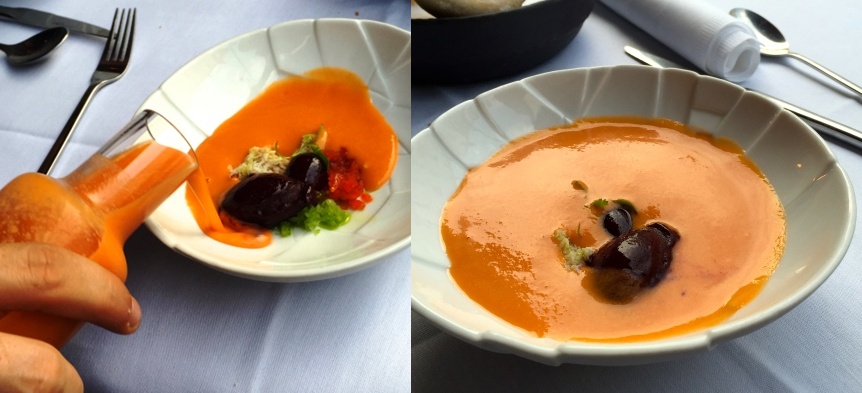 We polish off every last trace of tapas before being ushered by Mr Lusa to the bar where he serves us a complimentary Spanish gin and tonic infused with juniper berries, orange, lavender, liquorice and special gin from Valencia.
Over drinks Mr Lusa admits he's a terrible tennis player but says the sport is his passion and he's followed Nadal's career across the world from Miami to Madrid.
"Tennis is my favourite thing in life right now," he enthuses.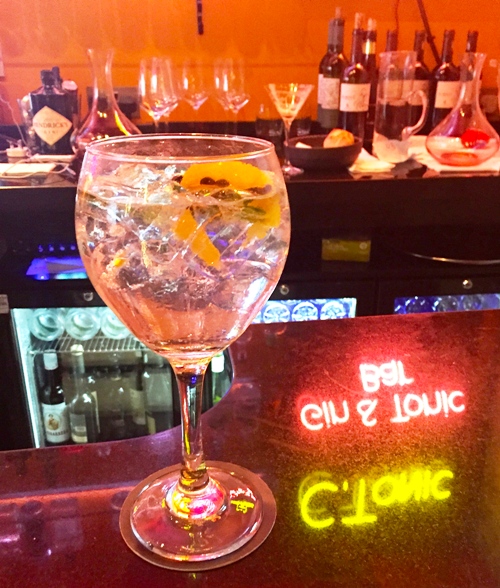 Tennis might be Mr Lusa's favourite thing in life, but for Wimbledon players, his restaurant is up there with their top London highlights and it seems the next generation of players has already cottoned on to the Cambio de Tercio tradition.
"Yesterday we had the tennis player who everyone is talking about because he beat Djokovic last week," said Mr Lusa. "Alexander Zverev. He's a German guy, just 18 years old, but everybody is tipping him to be the future number one."
If Zverev, like regular customers Nadal and Djokovic before him, has his sights set on Wimbledon glory in future, perhaps the food at Cambio de Tercio will help him get there.
Featured picture courtesy of Cambio de Tercio, with thanks