Lobster has long had a reputation for being the preserve of the wealthy, but at The Jam Tree Clapham they promise to offer the experience of fine dining at just a fraction of the cost.
Throughout November foodies needn't be shellfish of those cracking, scooping out and devouring the inside of these rosy crustaceans as the gastro pub is offering the chance to do just that for £19.50.
For those who are left feeling green around the gills at the thought of eating seafood they instead have the chance to tuck into a huge 28-day aged Longhorn steak.
The grilled lobster was beautifully-presented and tasted delicious when dipped into the garlic butter sauce.
The leafy green salad plus dressing cut through the richness of the butter and the hot and salty fries were a great side addition.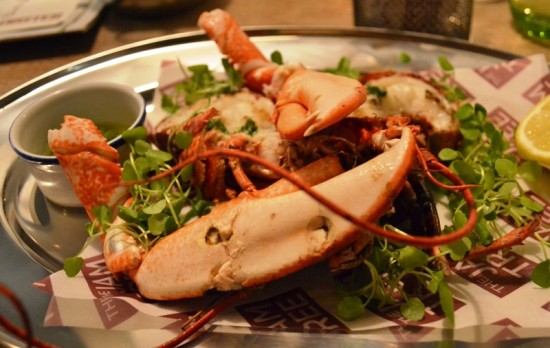 It felt rather decadent to be sitting eating lobster on an otherwise dark and dreary Tuesday evening – a definite improvement on my usually woeful midweek culinary attempts.
We had something of a Pretty Woman moment (no not like that) when my dining partner struggled to get into the claw with the lobster cracker and sent a piece of claw hurtling towards my face.
It certainly was a slippery little sucker…  maybe not the best option if you're trying to impress on a date!
The slab of steak was seasoned beautifully and was deliciously tender despite being a little underdone for my partner's liking.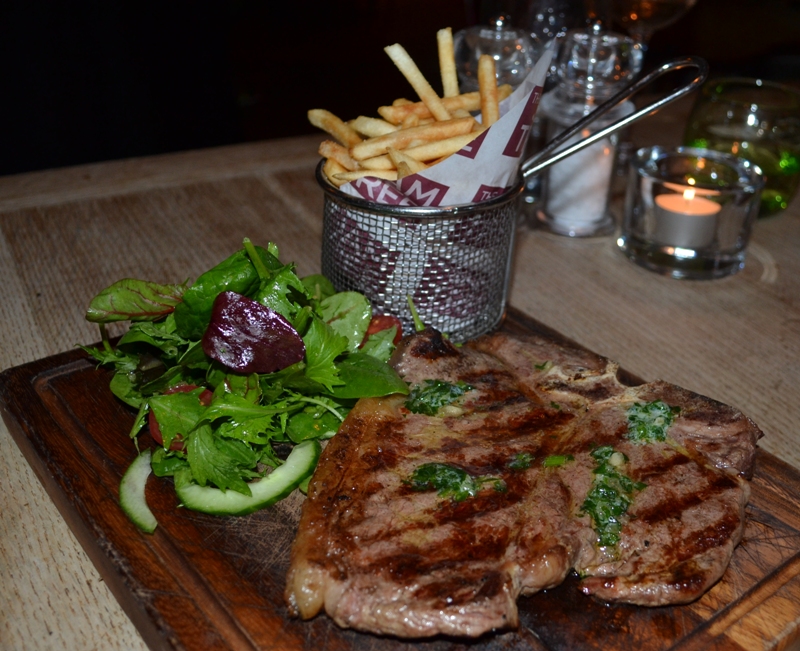 Despite opting for a medium-well done steak it was very much on the rare side in places but nothing that a few more minutes on the stove couldn't sort out.
For dessert we plumped for a salted caramel chocolate brownie with ice-cream which was incredibly rich without being over-bearing and the lemongrass and red berry posset with black pepper shortbread which was a refreshing finishing touch to a tasty meal.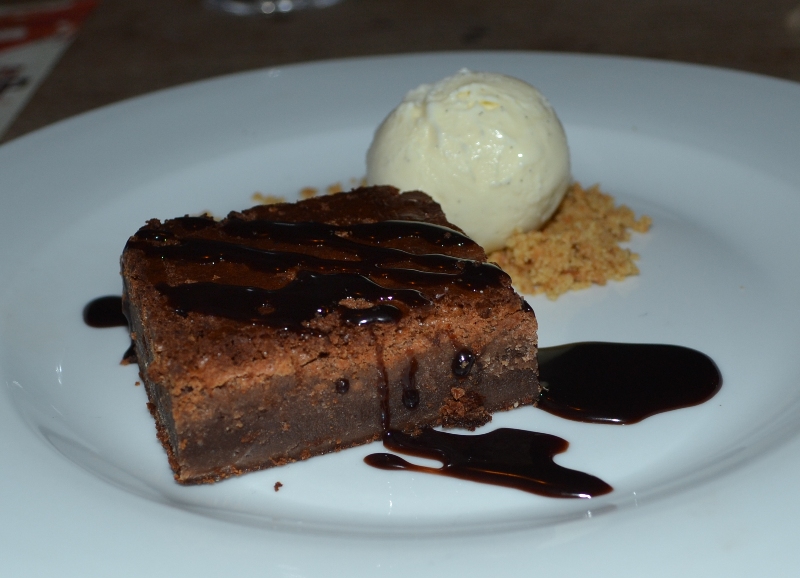 If you want to make an evening of it the bar offers a wide range of cocktails and wine with some decent beers on tap.
The t-bone steak or lobster pop-up is available every evening at The Jam Tree Clapham from November 1 -30.