"'Classic, simple dishes, brilliantly done' is Hotel du Vin's ambition for their latest seasonal menu, a broad selection of French bistro cuisine in Wimbledon's stately Cannizaro House.
Passing through the opulent hotel lobby, we're seated by the window in a sleek, modern restaurant.
Wicker chairs and tables are surrounded by glass, chrome and steel fixtures underneath glass ball chandeliers, giving the restaurant a cool and understated look.
There's a beautiful garden view, but an early spring sunset means we're staring at our reflections through the polished glass.
Attended to by our friendly waiting staff, we settle on a bright and fruity 2016 Riesling to peruse the menu with.
There's a lot to choose from on the new, seasonal, home-cooking inspired menu, from escargots to chicken liver parfait, cornichon baguettes to bouillabaisse, and a wide selection of omelettes and salads.
Prices are quite reasonable, with mains averaging between £15 and £20, and a three-course Prix Fixe dinner menu for £22.
Charcuterie for two seems the best place to start, as we pass the time filling up on our generous helpings of bread. The charcuterie arrives quickly, a collection of serrano ham, salami, and proscuitto, accompanied with terrine and olives.
The meats are well-cured and excellently accompanied by meat-wrapped bread sticks.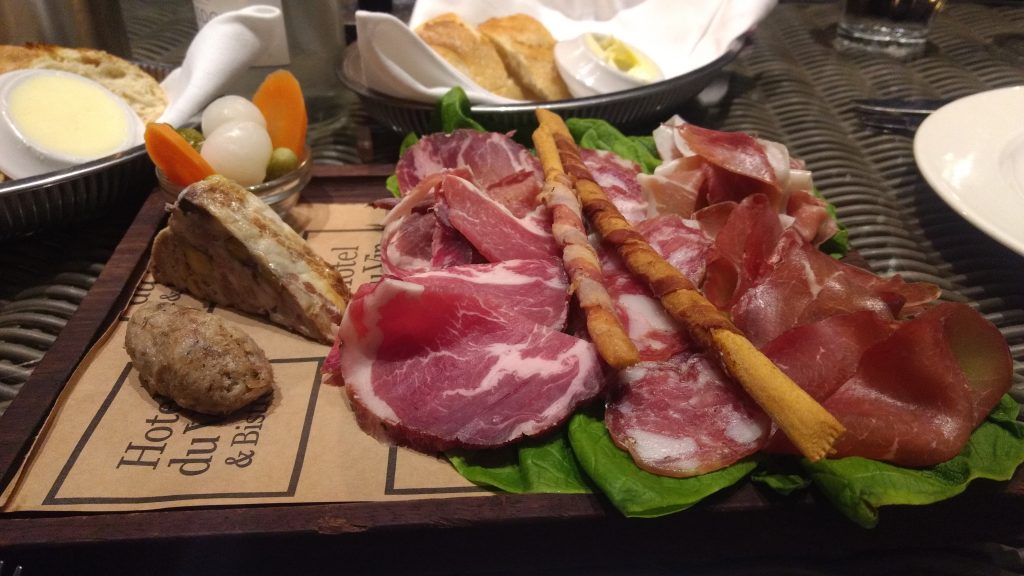 After a great start to the meal, we eagerly await our mains as the restaurant slowly fills with the rest of the evening crowd.
Modern pop and lounge music is piped through the speakers overhead, as the mostly older and middle-aged crowd chats in a low hum around us.
I take a gamble on the rose veal holstein, which arrives garnished with capers, anchovies, and a fried egg.
As life-long veal addict, I'll happily jump at any chance to enjoy this meat in a new setting.
The combination of meat and fish elements in the dish are bursting with flavour, and are certainly not for the faint-hearted. This tangy mix lends a welcome new interpretation to the idea of 'surf n'turf'.
My partner's opts for a more conventional Normandy chicken with garlic butter and thin-cut chips. Both mains are generously portioned, so we just about have room for dessert.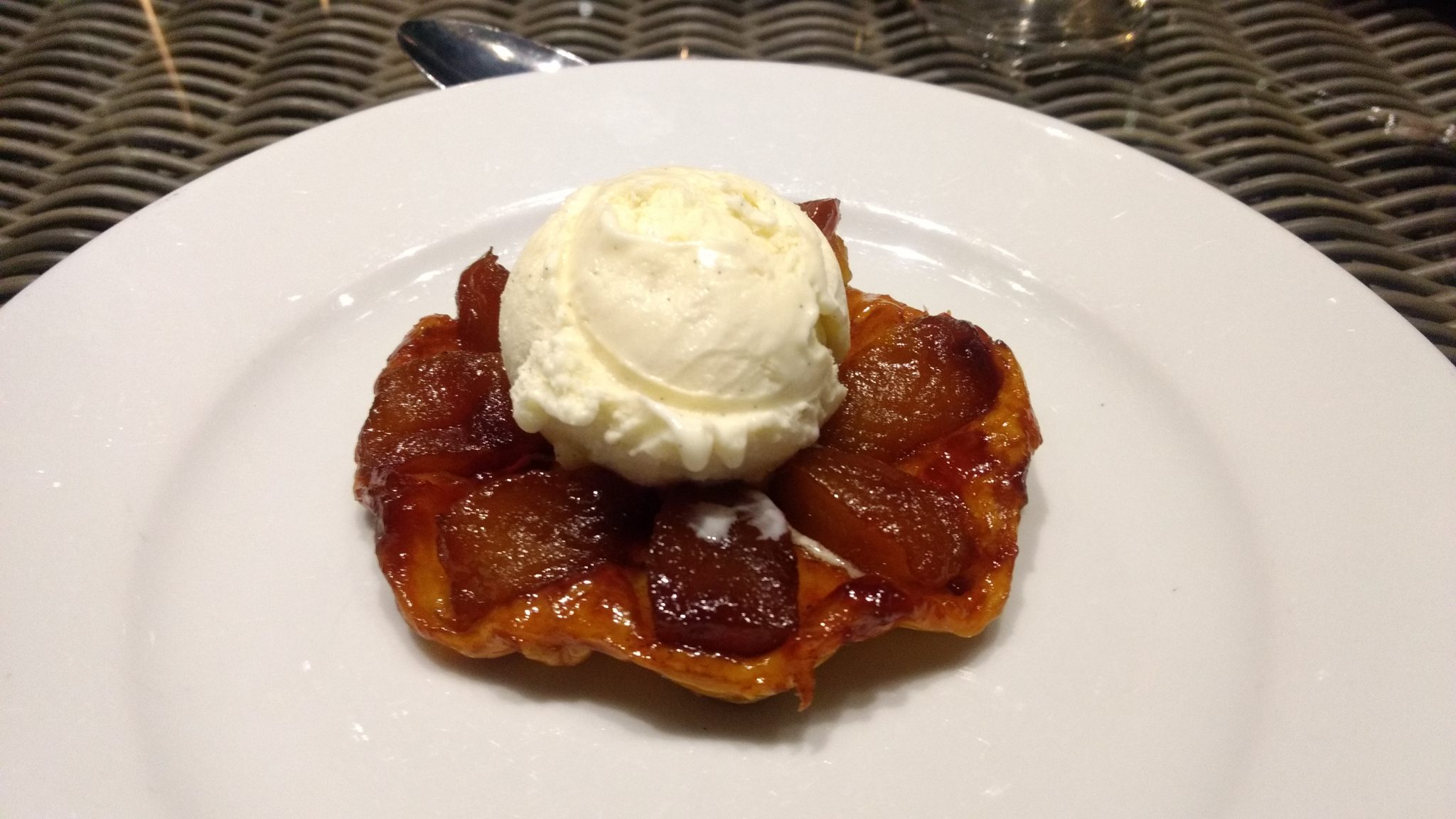 I'm tempted by Blur bassist Alex James' blue cheese (and the myriad inevitable cheese puns that would ensue), but a five cheese sharing platter seems too daunting. We opt instead for the Apple Tart Tatin and Profiteroles du Vin to finish the evening off with a light, sweet treat.
After three delicious courses in this sleek, modern bistro, we leave convinced that new and old fans alike fans will find a lot more to enjoy in Hotel du Vin's latest menu.