Peanut butter, blueberries and coffee beans picked from the excrement of a palm civet (a cute fluffy creature) are not ingredients you'd normally expect to find in a beer.
Unless that is you were shopping at We Brought Beer in Balham.
The beer and homebrew store opened in August this year and stocks more than 300 different types of beer, ranging from the ordinary to the totally unexpected.
These drinks come from countries all over the world including America, Scandinavia, Belgium, Japan and indeed the UK, creating a variety that is nigh on impossible to choose from.
The store deals with breweries from all these countries, the farthest being Mitachino Nest in Japan and the nearest, Belleville Brewing, just a stone's throw away in Wandsworth Common.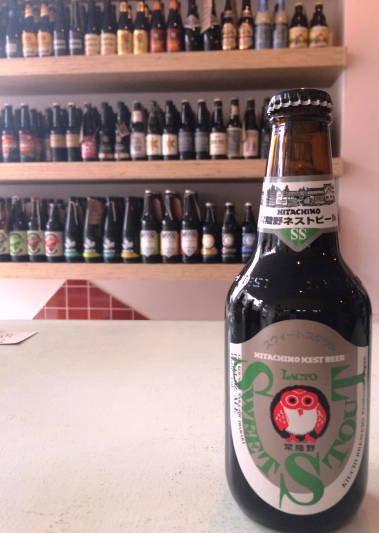 The sea of choice that lines the shelves and fridges of the shop lends itself to experimentation, and that is a word James Hickson, owner of We Brought Beer, regularly uses to describe not only the brewers he deals with but the shop itself.
Having opened the store in what he describes as a type of experiment itself, the 30-year-old was not sure his venture would pay off, but has been pleasantly surprised by the result.
He said: "The reaction from the public has been unbelievable.
"I know the area pretty well, but I didn't do any hard research into it and went on a bit of a gut feeling, and we've been blown away."
"We've got people coming back, regular guys who we now know well, who come several times a week.
"When customers come in, they get that there's a passion behind it which is why I think they like it."
With regular deliveries the store stocks new beers each week ensuring that customers will always be able to try something different, no matter how many times they visit.
A gap in the market was also a factor in James' decision to open the store after he noticed there was not enough supply for the demand in London.
"It came out of a passion for beer and a lack of places to buy it," he said.
"There wasn't anywhere around here that specialised in beer – in fact there aren't many in London as a whole."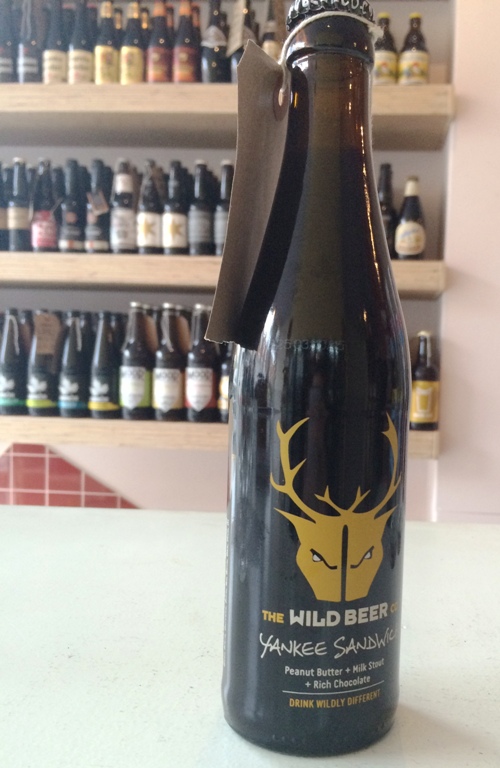 On top of that passion James feels the attention he and his team give to each customer they get is what leads people to keep returning to the store.
"I think the difference is, with us, we provide a great service and a better one than anywhere else," he explained.
"If you walk into Waitrose not knowing what beer you want, there isn't a member of staff there who will spend ten minutes with you taking through the options whereas we'll curate a group of beers for you.
"Our team is really passionate – we've got three of them plus me.
"We're always researching and immersing ourselves in the industry."
This popularity has already seen the store win a Time Out Love London award, which was voted for by beer-buying members of the public.
Although most of the beer sold comes in bottles from the brewers who supply it, the store also has four taps which feature around eight different types of beer each week – a popular feature with customers.
It's not just the public that the store focuses on, as they hold events in store to give brewers a chance to interact with their market.
He said: "We've done a couple of 'Meet the brewers' events and hope to do a lot more.
"At the end of the day, when they come out and talk to the public, they get a lot of feedback on the beer and also get to understand what people like.
"Plus they sell loads of their beer on the night."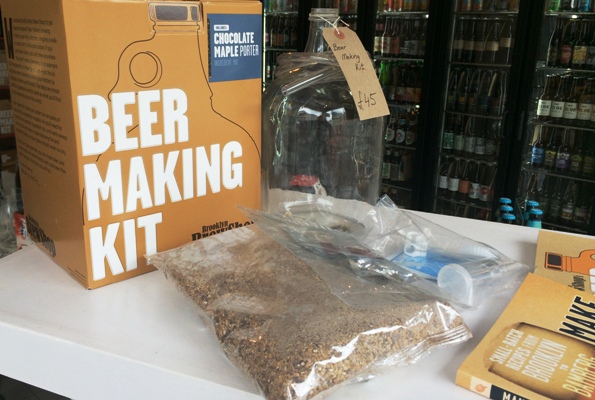 The store does not just sell beer, but also helps people to brew their own – a rare hobby in the UK, but one which James believes is on the rise.
We Brought Beer stocks a home brewing kit that includes the ingredients and equipment required to brew a batch of around 10-11 bottles of beer, which has proved wildly popular with customers.
"Home brewing is growing massively in the UK, but it's still relatively small," James said.
"We've had a lot of people come in whose dads used to do home brewing so they have a recognition of it and a desire to do it but they don't know how to get started, which is why the home brewing kit is perfect.
"Ideally we would like to do home brew evenings where 15-20 people who have all home brewed can come in, sit round a table, share their brews, exchange notes and start a bit of a club."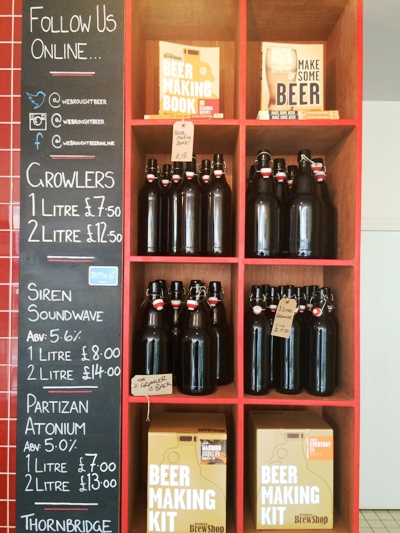 When speaking of the future James noted how he wants to make it through Christmas, likely to be a busy time for him given the popularity of buying these beers as presents, before discussing more long-term plans.
"I always thought there's a potential to open more shops. Around London there are plenty of small village-type places like Balham that could do with a good beer shop."