Brunch is the by-word for lazy Sunday mornings, and where better to spend them than enjoying the bottomless Bloody Marys at Hanger SW6, Fulham's newest restaurant.
From the outside the restaurant doesn't scream brunch, its boards boast of meat and liquor and the industrial-inspired interior is more funky than friendly.
However the cork floor injects a sense of warmth and softens the sounds of chairs clanking, looking around you can see the meticulous design details, and multiple lamps provide the perfect lighting for instagraming your avotoast.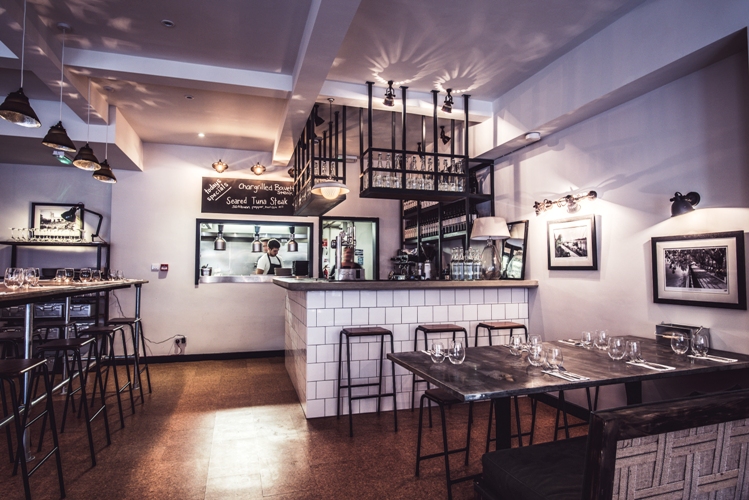 DESIGN DETAILS: Hanger SW6 appeals to the brunch crowd
The brunch menu offers six options, it's focused on what Hanger SW6 want to be known for, fresh, simple food.
For a meat-heavy menu the vegetarian option wasn't half bad, two poached eggs perched on crumpets and sautéed spinach, topped with a smooth lemon avocado aioli, with an optional side of steak or bacon, of course.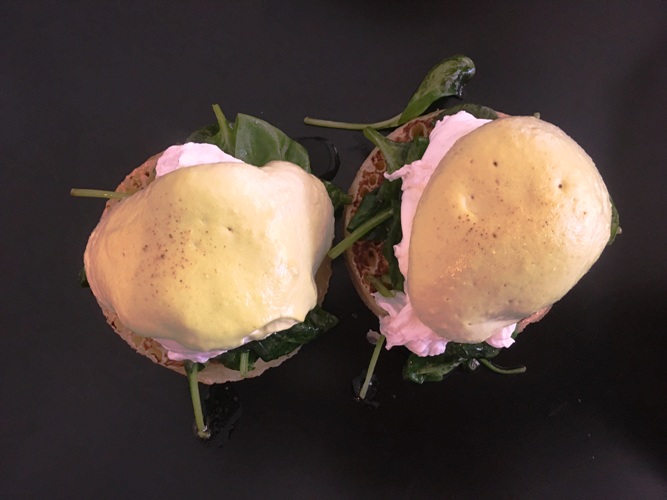 GOOD EGGS: Upgrade your avotoast with crumpets and aioli cream
This meal may have looked small but it was mighty, it kept me marching around Kew Gardens for the next four hours and the avocado blend was a nice, garlicky twist on the usual mash.
Of course there was also the option to stick to clean eating and granola, but for a self-indulgent Sunday, yoghurt wouldn't quite cut it alongside a sweet and fizzy mimosa.
The bottomless cocktails – available for a generous two hours – were light peach bellinis and punchy Bloody Marys.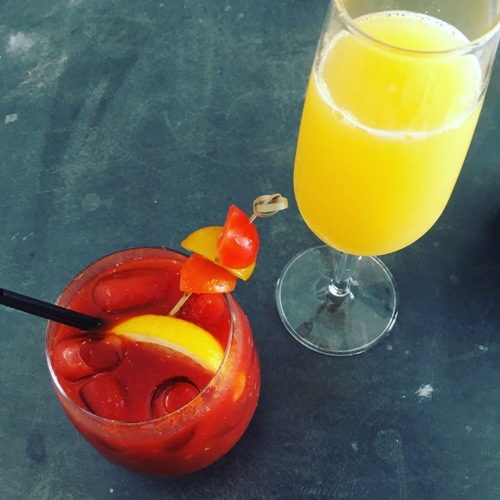 BEVERAGES WITH BITE: Bloody Hanger packs a punch
For meat eaters the concise menu is a feast of flavours, steak and eggs, charred bacon, venison sausages but we plumped for the house special, the hanger hash, a salt beef hash topped with a fried duck egg that was decadence itself.
The hash avoided the usual pitfall of fried food in that it didn't drip with grease, the salty beef and the rich duck egg were a well-balanced, mouth-watering combination. In short it was good, it was very good. This is a hash worth travelling for.
Finding the right level of just-greasy-enough goodness was worth celebrating with a Bloody Hanger – their version of a Bloody Mary. It was heavy on the spice but that's how we like 'em!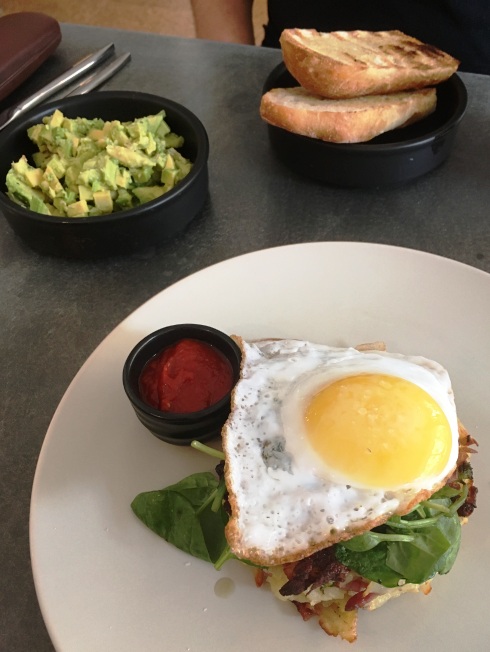 DUCK EGG DELIGHT: House special was a triumph
Having been introduced to the concept of 'breakfast dessert' by a Hungarian friend, we plumped for coffees and a brownie to share, after all it was a Sunday.
It's worth noting, especially for breakfast fanatics and caffeine fiends, that the 80 stone roasted coffee was also very good, and served (unprompted but greatly appreciated) with hot milk.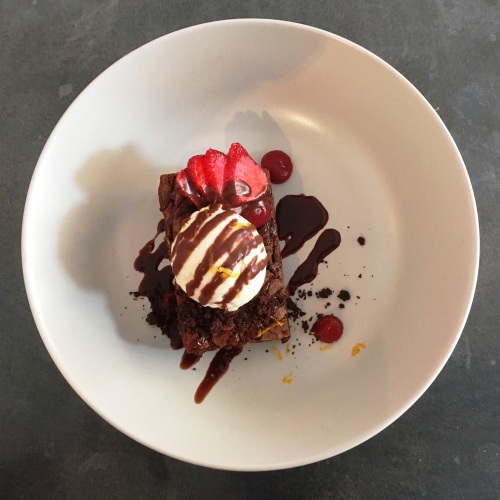 The chocolate orange brownie was another hit, served with cornflake icecream, strawberry coulis and fresh fruit, we battled over the last dangerously moreish mouthful.
Hanger SW6 is barely seven weeks old but looks set to become a destination hot spot, they offer lunch and dinner service as well as brunch, and their underground, leather-chair lined bar has been soft-launched to great success.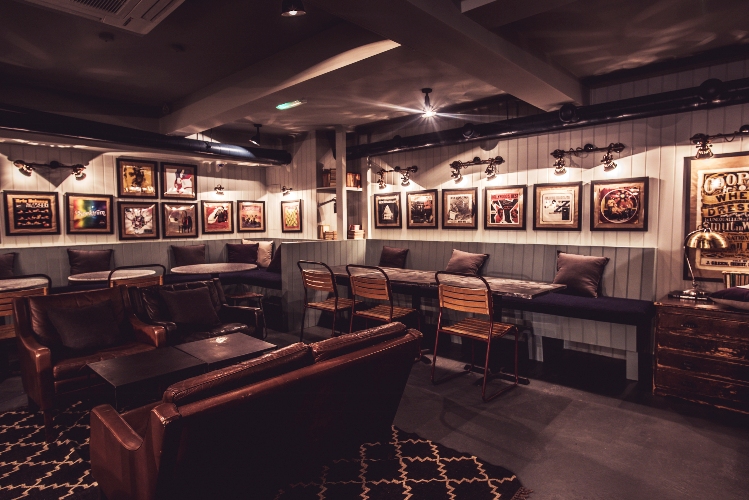 This 'something for everyone' philosophy might not work elsewhere but the dedication of the staff is phenomenal, owner Patrick turns his hand to everything from washing pots to welcoming diners, and it's paying off.