It is a well recorded fact that inner city London, glorious, wonderful and overpriced as it may be, does not suit the heat.
As such if you, like me, often find yourself wandering aimlessly along a dual-carriageway, in the baking sun and the air pollution, struggling for something to do on an afternoon in Kensington and Chelsea, you could do worse than to make your way along Cromwell Road to the Autograph Collections' Hotel Xenia.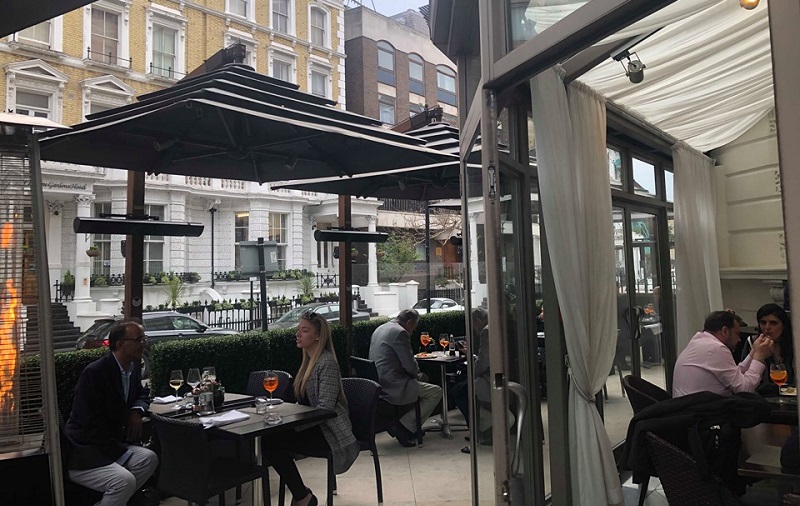 QUIET TIME: Hotel Xenias' outside terrace provides a welcome break from the London Hustle and bustle.
From 12-6pm daily, you can take a break from the heat and bustle of London to immerse yourself in an authentic Italian experience.
Hotel Xenias' new Aperitivo time is a welcome addition to the trend of Aperol-Spritz-themed events that seem to dominate London summer time.
But what separates this event from the countless other promotional gimmicks going on? The short answer: a touch of Italian class.
Either on the beautiful outside terrace or in the quaint indoor conservatory, you can enjoy an afternoon of light Italian bites, an Aperol Spritz, and other signature cocktails and mocktails for a very reasonable £12.
The all-Italian staff that I encountered assured me that this was as close to Italian comforts as you can get, and I cannot disagree.
After a successful run last year, general manager Paolo Guarini told me: "Because we're so unique we thought people would see it and just come in. But now we really want to push and get people in.
"There is a real Italian culture in this hotel.
"This event is something different and we want to be different, we are exactly like nothing else.
"There is a very basic concept, when you go out you like to change and see different places, but then after a while you go back to the places you like and we want to become this, we want to become a destination."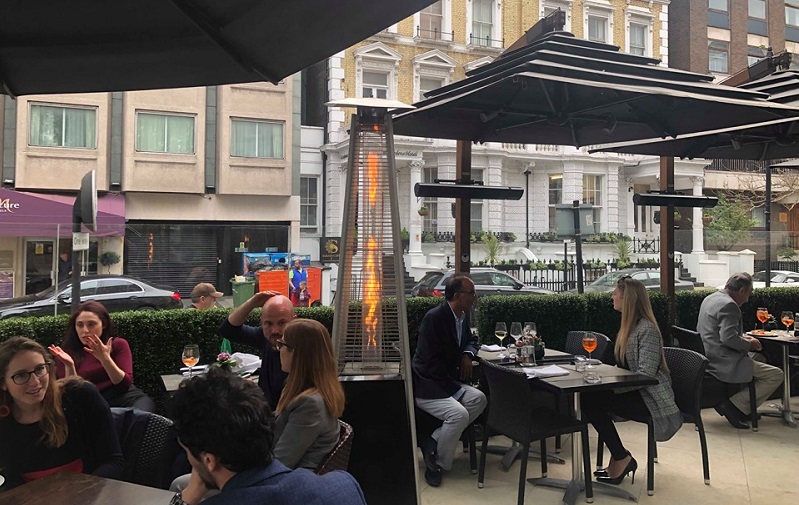 SALUTI: Aperitivo time brings a little bit of Italy to London.
All the food is imported from an Italian producer and the pride that goes into its preparation is obvious. The passion shines through.
I thoroughly enjoyed my Aperol Spritz and cured meat platter, the outside chatter gave the impression of a public yet intimate space and indoors, the more formal setting, had a nice contrast.
If you find yourself in Knightsbridge or Chelsea, with tired feet after day of shopping, consider Hotel Xenia for something fresh, delicious and some respite from the London rush.