Theatre-goers in London have almost returned to pre-pandemic levels, a recent YouGov survey has found.
When asked "Have you been to the theatre to see a play or musical in the past three months?" on 16 June, 18% of people and 28% of Londoners answered "yes".
That's compared to 20% of people and 29% of Londoners in March 2020.
A spokesperson from Society of London Theatre (SOLT) said: "The industry is now in the slow process of recovery, with theatres across the UK back open at full capacity.
"Although we have seen a steady rise in audience confidence reflected in ticket sales, with advances at some points in early 2022 actually exceeding pre-Covid levels in London, it remains a mixed picture, with some audiences slower to return than others, and the current cost of living crisis having an inevitable impact.
"Many of the top London shows are thriving, however." 
Although, according to SOLT, some venues still offer a few socially-distanced shows for more cautious audiences, the Covid restrictions for theatregoers are in the past and the industry is slowly recovering from the pandemic.
Emma, waiting outside of the Theatre Royal Drury Lane in London to see Disney's Frozen musical, said: "This is the first time that I've been back since Covid. This was booked two years ago and it's been postponed probably about three or four times now.
"I feel very excited actually. It's good to be back to be honest, and it's also my daughter's first experience. She's eight and she has not been to the theatre before, it's the first time we brought her."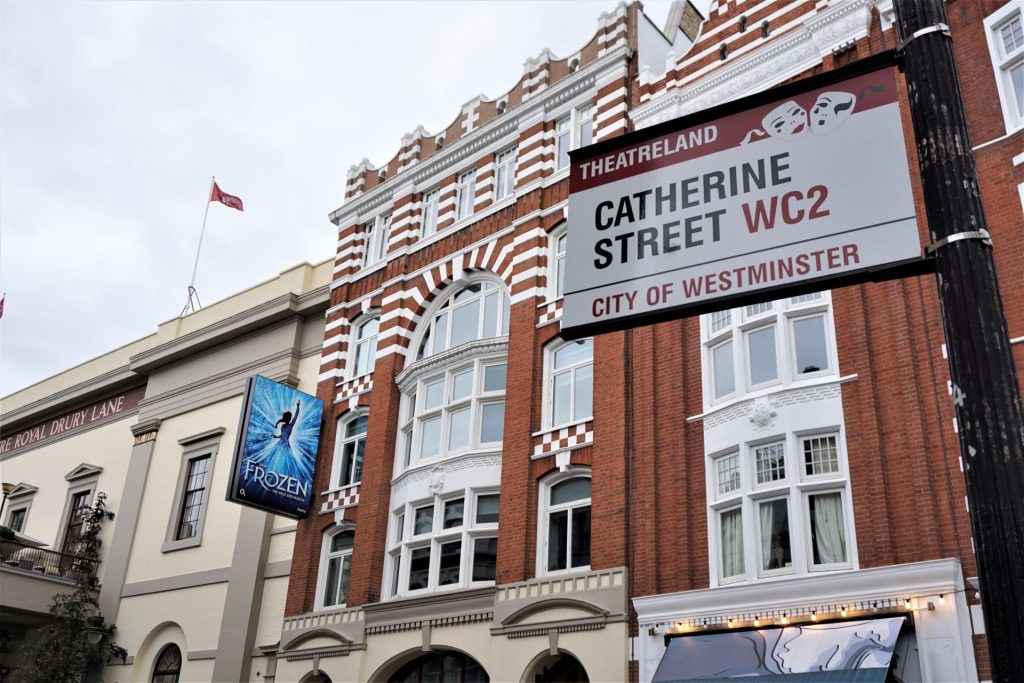 The industry was hit hard by the pandemic, with the spokesperson estimating more than a billion pounds in lost box office and retail revenue by December 2020 and one in four theatre freelancers having ceased trading or gone out of business by March 2021.
In 2020-2021, the Arts Council's annual data survey revealed that subsidised theatre businesses gave a total of only 2878 performances, compared to nearly 49,000 in 2019-2020.
But, while recovering, the theatre industry is also seeing some changes after the pandemic. 
Among those, SOLT notes for instance people booking more last minute and more demand for Sunday shows.
The spokesperson added: "Although the pandemic was devastating for our sector in so many ways, it also precipitated significant shifts in the way theatres collaborate with each other and reach wider audiences, particularly with the rise of online streaming, which some venues, for example the Young Vic, have continued to centre in their work post-lockdown. 
"There have also been enduring changes in the way theatres interact with their in-person customers, including widespread contactless ticketing.
"Movements like Black Lives Matter also encouraged theatre leaders to examine working practices, with many in the industry striving to give a greater range of voices a platform on and offstage, and improve access not only for audiences, but also for young people from diverse backgrounds entering a theatre career.
"The pandemic highlighted the important roles theatres have in their local areas, and their effects on wellbeing and community cohesion.
"The theatre shutdown and subsequent reopening showed the undiminished public appetite for high-quality live entertainment, and the resilience and innovation of our world-leading theatre industry."