An 81-year-old award-winning comedian will prove age is just a number when she performs a stand-up show at the Wandsworth Fringe Festival next month.
Octogenarian Lynn Ruth Miller started her stage career at the grand old age of 71 to show people that aging can be fun and that everything is possible.
The former professor, who holds two masters degrees, has suffered long-term health issues but is optimistic about her future.
"If I can do it, anybody can," she said, and if performing in front of Simon Cowell as she got down to the last 100 contestents didn't faze her, nothing can.
A long-time columnist for the The Pacifica Tribune Ms Miller wrote two books based on her column, Thoughts While Walking the Dog, followed by two novels.
Her comedy career began in San Francisco while she was promoting her novels, and now includes a best cabaret award from Edinburgh Fringe.
She said: "After I promoted the books, I would tell jokes and they kept inviting me back to the same places, so I ran out of jokes!"
She attended the San Francisco Comedy College, although she never believed that comedy is something you can teach.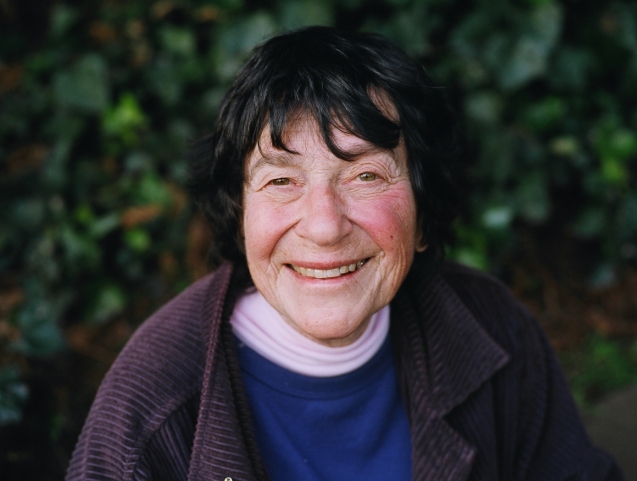 During the final exam at the college, somebody asked her to sign his ticket.
"I thought 'oh my God', nobody has paid any attention to me before," she said.
Even though she said she has faced a glass ceiling being a late-comer on the comedy scene, she now enjoys international recognition.
Ms Miller holds numerous awards from shows on both sides of the Atlantic, performing regularly in Scotland and Dublin as well as San Francisco.
Married twice, with no children but plenty of life experience, her stage shows make jokes of issues ranging from current affairs to personal life stories.
With eight decades of stories, with her wit and wisdom, Lynn Ruth will convince you that 'life is for living'.
She will be performing at the Wandsworth Festival on May 10 and 17.