A theatre in Battersea will live-stream a rebooted version of a classic pantomime for this Christmas season.
Theatre 503 will run a new version of The Fairytale Revolution live-streamed with just three actors from 17 to 23 December.
The play performed to physical audiences last year, written by performers Anna Spearpoint and Louise Beresford for an all female cast.
Artistic director Lisa Spirling said that an 'emergency' panto had been in the works since the summer.
She added: "The Fairytale Revolution is an adventure where we get to rewrite the rules, escape from reality and be with loved ones along the way. 
"It's the festive treat that we all need right now."
The show will be a fully interactive experience and Andrew Shepherd, Theatre 503's Executive director explained the challenge in bringing the traditional aspects of pantomime to the living room.
He said: "What we are trying to do is an interactive panto, it is something that the kids can get involved with.
"One of the writers has invented a device called the Pantometer which can measure people's decibels from miles away by magic so we know if people are actually shouting at their screens."
Despite being what promises to be a 'classic family pantomime', the show also reflects on this year's extraordinary events as it follows three characters trying to 'reshape their future' while being repeatedly foiled by an evil narrator.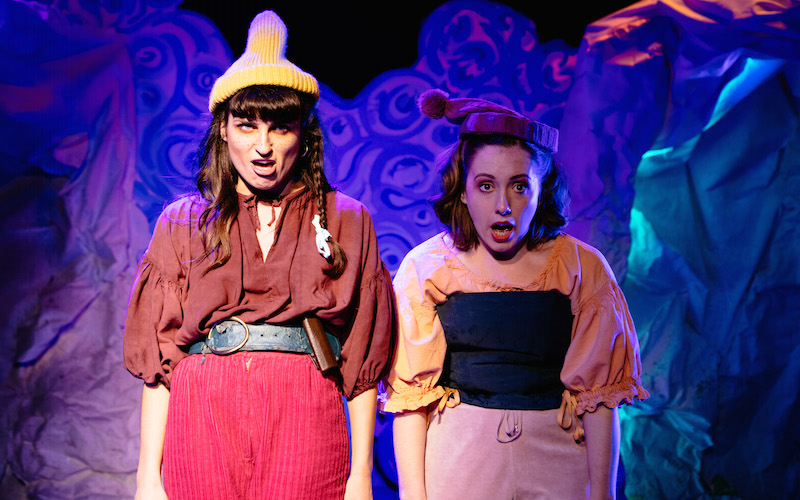 Shepherd said: "The best analogy I can give is that this is like Spider-Man rebooted as the Amazing Spider-Man so it's the same universe but with a different narrative around it."
Thanks to the theatre's Share the Drama scheme in collaboration with Wandsworth Council, the pantomime will be free for schools, hospitals, care homes and low income households.
Shepherd added: "What's lovely about it is that Christmas is the one time of the year that 503 get's to be joyfully fun and engaged with families.
"We needed to have the gift of Christmas."
Theatre 503 is located above The Latchmere pub in Battersea and plays host to the more debut playwrights than any other venue in the country.
Main image credit: Helen Murray