Putney Arts Theatre will debut four original one-act plays in early May as part of their New Writing Festival.
Themes as wide-ranging as organ donation, flat earth theorists and the passing of a loved one will be explored in live performances set from the 4th to 7th May.
New Writing director Rebecca Marangos received over 350 scripts by amateur dramatists for the festival, when in previous years applications have usually reached 120.
Marangos was one of four panellists tasked with selecting a few plays from the vast array of applications that were forwarded.
She said: "Putney Arts Theatre is becoming a place where people want to put their work on and it's putting us on the map.
"Each play was chosen because they were so different and entertaining. I want to get people talking at the interval and after they leave the theatre.
"I think everybody's got something to say about these topics."
Since then she has helped pick four directors, assisted with casting decisions and attended early read-throughs.
Alongside her endeavours in theatre production, Marangos is also completing a masters in dramaturgy, for which she is writing about 'Human Resources' – one of the entries in the New Writing Festival.
The play is by Devon-based playwright Chloe Banks and traces a morbid bidding war which surfaces for a dying patient's organs.
"It's a great idea about communities and ethics which I really connected with," Marangos said.
The serious themes in that story will be balanced with other plays of a lighter, more comedic nature, including 'Flat Earth' by Stephen Doran which sees two scientists arguing over the absurd conundrum which the title points towards.
"I have a child that claims the earth is flat," Marangos admitted. "The rabbit hole that is the internet doesn't help that at all.
"'Flat Earth' really makes us think: are we laughing at the characters, with them or do we believe them?"
Next up is 'The Cold Room' by Clare Campbell-Collins, concerning a daughter saying a final farewell to her deceased father in an undertaker's office.
Marangos explained: "It's all about the relationships we have with our parents.
"It's an emotional piece because the daughter is really struggling to leave her father."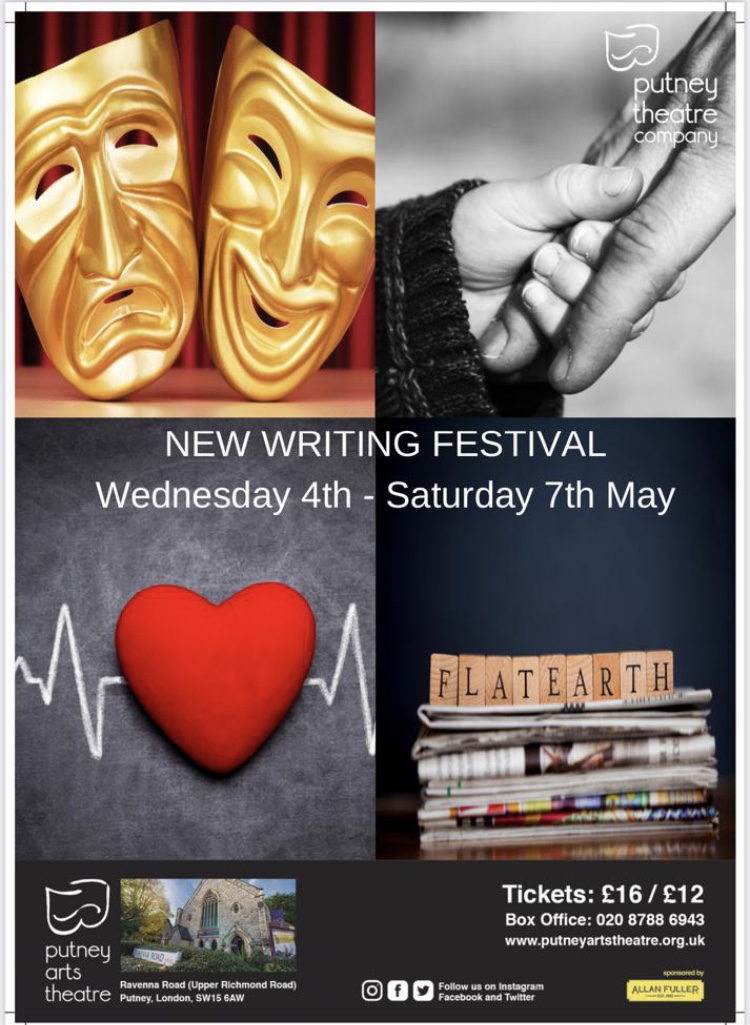 The final play showing is 'Making it up as we go Along' by American-based playwright Mark Harvey Levine.
It will explore the beginnings of the professional theatre in Italy, called the Comedia Dell'Arte, through servants, masters and lovers.
Together all four plays will give a varied theatrical experience to audiences, balancing sincere and jovial moods which Marangos believes will appeal to everyone attending.
Two shows will be performed each night and for those eager to see all four, there is a 30% ticket discount.