The barflies were beautiful, the songstresses sultry and the acrobats positively erotic in the sumptuous surroundings of Scarfes Bar in London Rosewood.
The decadent evening fully embraced the louche feel of classic cabaret, in a bar with performers wandering between tables teasing the crowd rather than being stand-offish on stage.
Theatrical compere Dusty Limits took charge of the evening with a seductive combination of rakish charm and biting wit he used to spar with despairing stage wife Lili La Scala.
He opened the evening with an upbeat hysterical and increasingly frenetic ditty about his eccentric extended family, ably supported by Tom Tom Kitch, a three-man band with very fine moustaches.
Dusty moved on to a wide repertoire of modern and vintage classics that included a rather sexy Mad About the Boy addressed to squirming men in the audience.
A particular highlight was his cover of Coin Operated Boy, an ode to mechanical love by The Dresden Dolls', Amanda Palmer's cabaret-inspired band.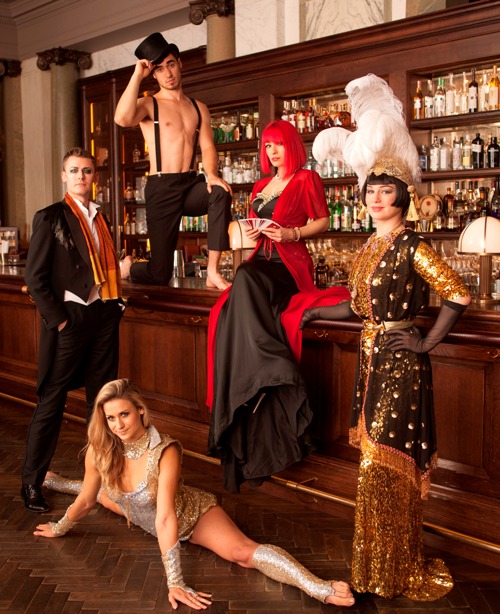 Part vintage vixen and part Downton diva, Lili La Scala dazzled the crowds with her powerful voice, playing the part of a champagne socialite with a wicked glint in her eye that belied her soulful songs.
Her costumes of a flowing green silk dress and then a slinky black ball gown would have made even Elizabeth Taylor envious.
The performance had two intervals, with artistes sitting among the audience or lounging against the bar when not entertaining, making the audience feel like they'd wandered into a particular glamorous film set rather than a hotel bar.
Dressed like a movie star from a bygone era in period jewels and classic corset, Vicky Butterfly's burlesque was graceful and left the floor scattered with rose petals.
The brief nudity seemed incidental to the ethereal performance as she fluttered in giant feather wings like a balletic white swan.
Quiet staff offered table service, bringing champagne and bar snacks to the booths and low tables where small groups and couples were gathered in the lamplight.
The evening was divided into three sets, with each slot a mixture of song, dance and gymnastic performances.
A particularly glitzy magician, Laura London, showed off sleight-of-hand card tricks at the tables, using pocket-sized fire tricks to bring showstoppers to the table tops.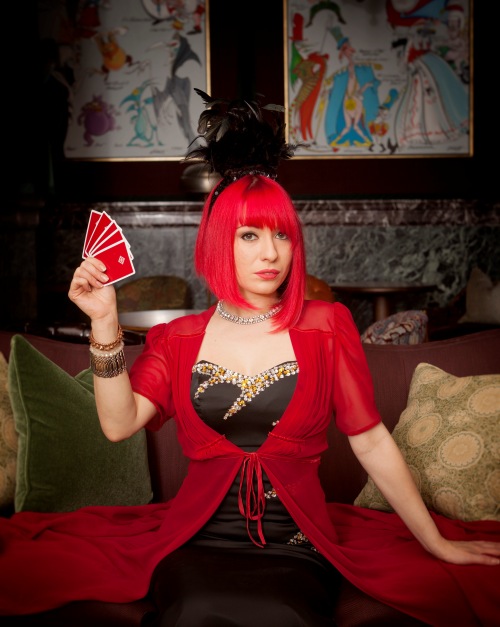 Sammy Dinneen, the sinuous and suave handbalancing acrobat, stretched out upside down on his hands for a silent routine twirling a bowler hat from foot to hand.
The final act was the most decadent, Valeriya Murzak spun into the bar in a sparkling catsuit straight out of Britney Spear's Toxic, and performed athletic circus feats to Lorde's Royal.
The night outshone the rhinestones and we left feeling we'd witnessed some real old Hollywood glitz and glam.
Rosewood London host Sunday cabaret evenings that are bringing a touch of mayhem to Midtown.
Images courtesy of Rosewood London, with thanks
Youtube video courtesy of ITV, with thanks