A Wimbledon-based artist will donate a percentage of the sales from her latest solo exhibition to charity.
Jo Holdsworth will use her show, running from 21-29 April at the Norman Plastow Gallery, to support Wimbledon Guild, who aim to help people lead a better life by tackling poverty and encouraging mental well-being.
The London artist, whose work has been compared to Lowry, explained it was vital for her to maintain links to Wimbledon as she had lived there a long time and felt a strong connection to it.
"If anything, the community spirit in Wimbledon and sense of place is stronger than ever; I am very proud to live in Wimbledon and be part of this community," she said.
"Wimbledon is a fantastic place to live and has so much going for it – the beauty of the Common, lots of great amenities, some wonderful historical buildings and lots of culture.
"It is a place where I live happily with my family doing what I love to do.
"It is a very special place for me."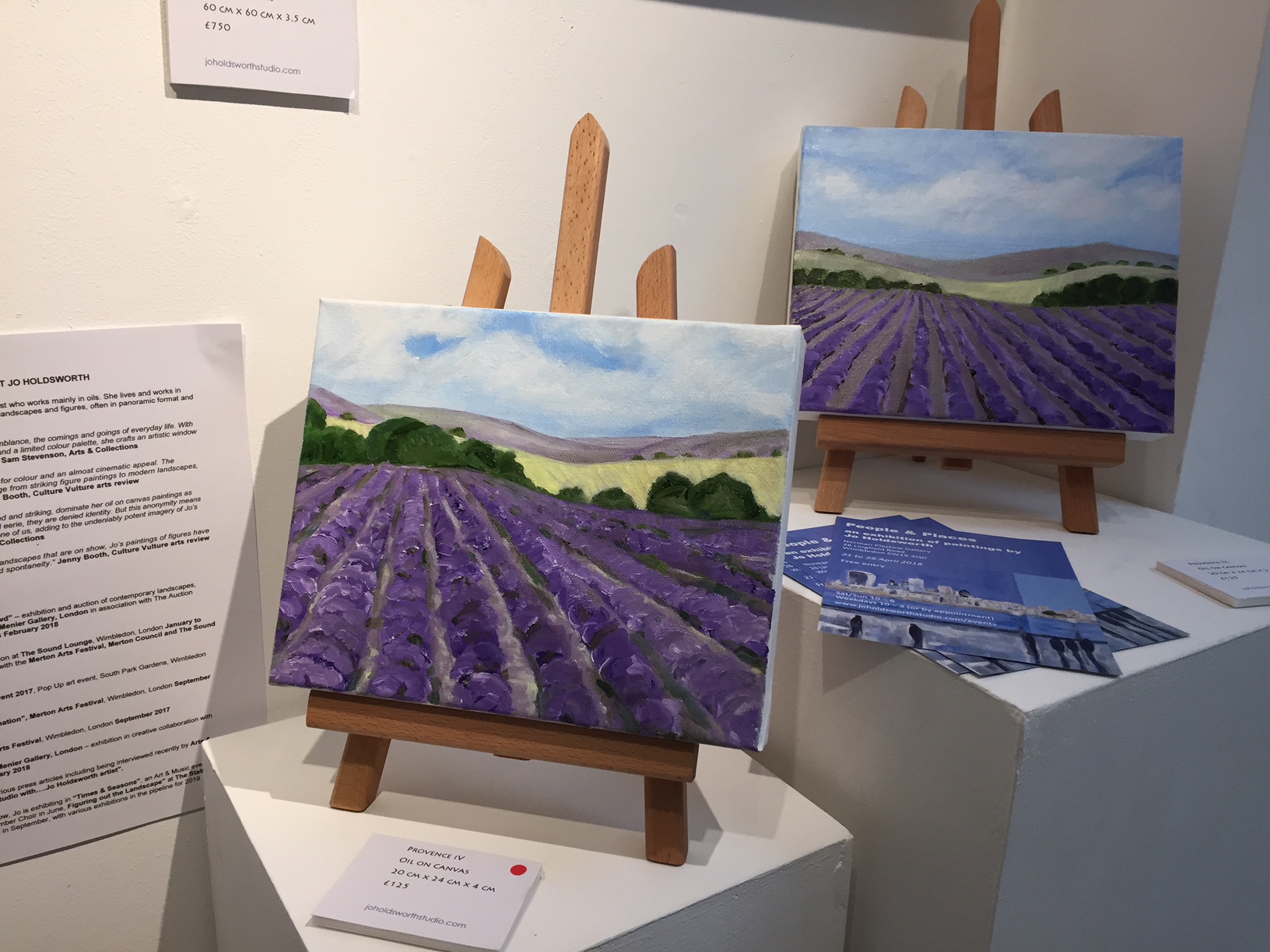 Jo's upcoming exhibition, 'People & Places' is a solo show of paintings of Wimbledon, London and further afield.
It includes both modern landscapes and contemporary figure paintings.
Jo described the figures in her work as faceless and rather strange.
"The figures are deliberately half-real too and the paintings are intended to show modern urban scenes," she said.
Jo revealed she was inspired by different locations with different views, yet she also loved observing the relationship between people in crowds.
She explained her upcoming show allowed her to present both sides of what she loved to do.
"In terms of my work, particular scenes or views can suddenly inspire me," she said.
"Light always plays a huge part in anything I am working on, as it does for many artists."
She added: "I can be struck by the beauty of wild and be desperate to get my paint brushes out.
"However, I also love London; urban landscape views of the capital are very close to my heart.
"We are lucky enough in London to have some stunning parks too."
On what artistic figures inspired her, Jo said: "Frida Kahlo is certainly an inspirational painter for me because of the beauty and truth in her paintings and the fact that she overcame real suffering and pain, all of which are reflected in her work.
"I was lucky enough to visit her house near Mexico City some time ago and it was a very powerful and moving experience."
Jo has made effective use of social media as a tool to promote her work.
She said: "Personally I like it and have embraced it.
"I feel it is a huge privilege to be able to connect directly with people that are interested in art and the arts, and to learn what others are doing in a very personal and direct way.
She added: "I have also found people on it to be incredibly genuine and supportive, and have made some great supportive friends, particularly other artists and creatives, whom I may not have come across were it not for social media."
The exhibition will be held at the Norman Plastow Gallery, 26 Lingfield Road, Wimbledon, London SW19 4QD from April  21-29. The gallery will be open from 10:00am – 3:00pm weekdays, 10:00am – 6:00pm weekends, or other times by appointment. Admission is free. 
Photo used with kind permission of Jo Holdsworth