Merton artists are inviting collectors, connoisseurs and creatives into their homes for the Merton Arts Trail as part of Wimbledon Autumn Arts.
Maps pinpointing the locations allow visitors to pick out their favourite neighbourhood artists and admire or acquire their pieces directly at the artist's house or studio.
The Open House event gives art lovers a plethora of different artists to choose from, including but not limited to photographers, painters, printmakers, ceramic sculptors and jewellers.
It is the fourth year in a row that founders Wendy Bliss and Chrissie Craig have organised Merton's only arts trail, which received this year's Civic Award for Arts & Entertainment.
Founder Chrissie told SW Londoner: "Merton is such a creative borough."
Mayor of Merton, Agatha Akyigyina, also supports of the event and said: "It's a wonderful idea, people seem very excited."
Wendy and Chrissie, who are both artists, were celebrating Chrissie's birthday in Wimbledon when the idea to bring the local artist community closer together was born.
It took them over a year of ardent organising before the first Merton Arts Trail in 2010.
The two artistic ladies form a perfect team. "We complement each other," said Chrissie.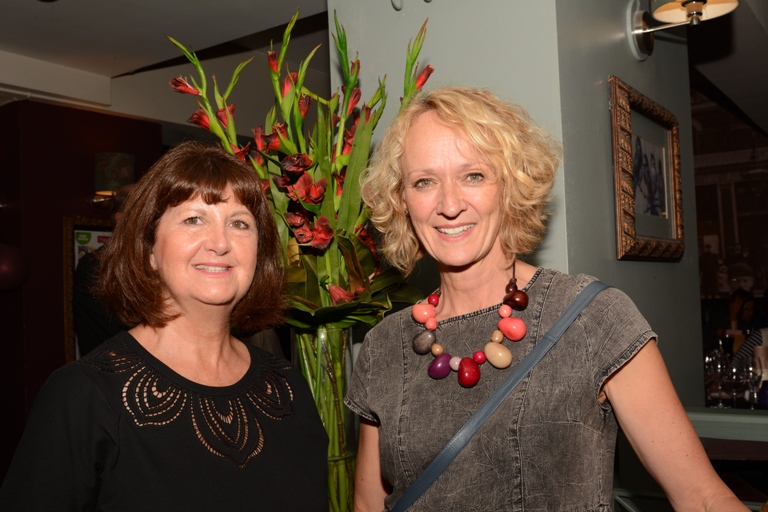 Wendy added: "I am the first person Chrissie talks to in the morning and the last one at night."
Sandra Roche, a mixed media artist from Raynes Park, especially loves the community feel of the Merton Arts Trail.
"You have neighbours you never see and through the Arts Trail you get to meet the people around you," she said, "It's very sociable."
If visitors decide to buy a piece of art to keep, the earnings go to the artist directly. "It takes the pressure off", explains Mrs Roche.
Wendy imagines a bright future for Merton Arts Trail, and plans to expand the event to include live performances in studios.
The 104 artistic spots will be open this weekend and next from noon until 6pm.