Every year, New Wimbledon Theatre's pantomime is a cultural highlight for Merton residents–both children and adults alike.
This year, Jack and Beanstalk returns to the theatre after a 15-year hiatus, directed by Thom Southerland and fronted by two huge personalities in Al Murray and Clive Rowe.
Seasoned panto dame Rowe plays Jack's mother Dame Trot, and panto first-timer Murray plays Jack's brother Idle Al – or 'Barman Al' if you're reading the program.
Panto newbie Murray revealed to SW Londoner how a visit to New Wimbledon Theatre last year inspired him to give panto a go.
He explained how audience participation and the ability to break the fourth wall was what he enjoyed most about pantomime.
During that interview, Murray said: "The greatest compliment you can ever pay anyone, especially a stranger, is assume they have a sense of humour."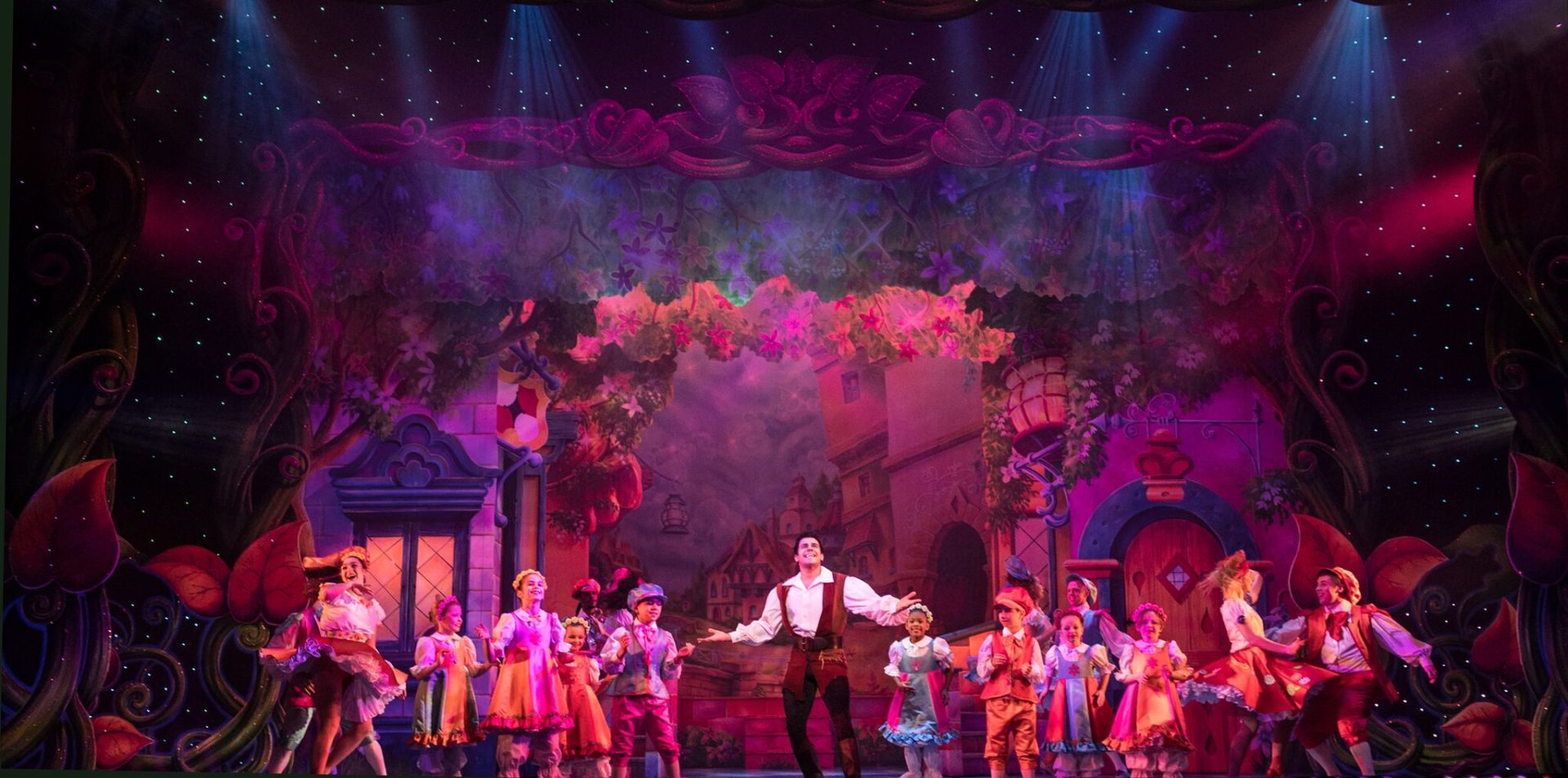 In the show, he put those words into practise by gently ridiculing unwitting audience members, much to the delight of a well-amused south west London crowd.
Murray's shameless resurrection of the enduring 'Pub Landlord', still relevant in post-referendum Britain, makes his character easily relatable.
On stage, Murray looked at ease with the crowd as he fed into the performance what he does best, working the crowd like a true showman.
Panto veteran and Olivier Award winner Rowe confessed to SW Londoner what appealed to him about pantomime was the unpredictability of it, and the fact that performances could vary, night by night.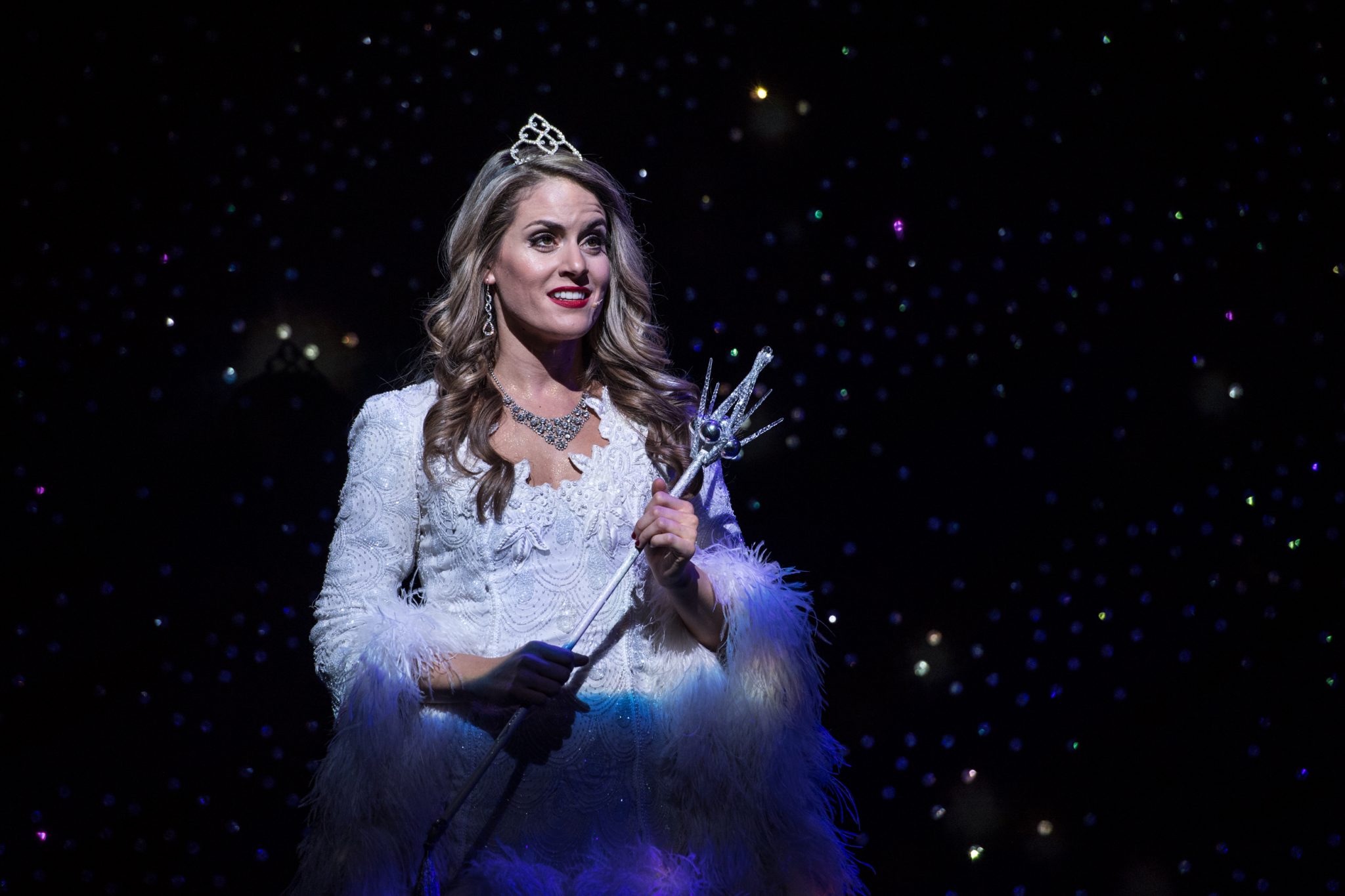 This was apparent when ad hoc improvisation gave Tuesday night's performance its own individual flavour.
There is little cohesion, it must be said, between Jack's musical numbers and its remarkably thin plot.
But a clever musical mash-up involving an Apple watch is brilliant nonetheless, and Rowe's vocals are a delight throughout.
Production company Qdos Pantomimes throw some impressive special effects into its first Wimbledon panto.
Without giving too much away, act one ends with a jaw-dropping spectacle, while act two's scary 3D sequence made for a unique theatrical experience.
John Jack does a good job of playing the villainous Fleshcreep who we all love to hate, and comes across as suitably unsettling, especially during a creepy number with his captive, Princess Apricot.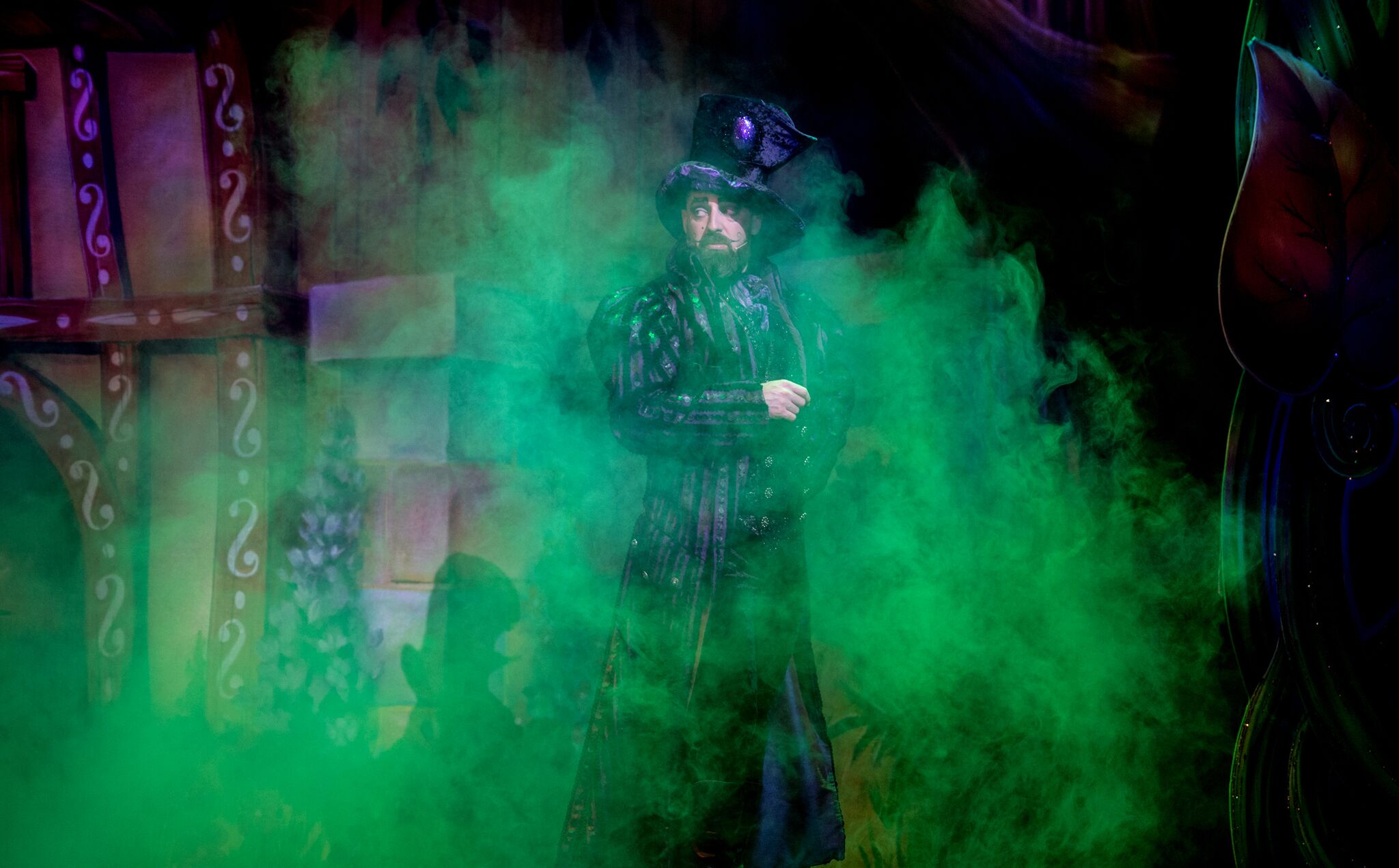 The supporting cast of Liam Tamne, Charlotte Gooch and Robyn Mellor, who play Jack Trot, Princess Apricot and the Spirit of the Beans respectively, provide the essential glue that holds the show together.
Overall, the performance is inventive, if not utterly ground-breaking, and this interpretation of Jack is unlikely to go down as a theatrical masterpiece.
But this is pantomime after all. It's full-on, festive fun.
And fun it certainly is.