A Balham director's latest film, which features reality TV star Peter Andre as a racist thug, will premier next week in over 80 Odeon cinemas nationwide.
On the Other Foot follows the experiences of a racist taxi driver who, after being convinced to visit an African church by his daughter and her black boyfriend, wakes up in a black man's body.
Director Fredi Nwaka, 50, wrote the film in response to the global protests sparked by the murder of George Floyd by US police in 2020.
Nwaka said: "I wanted to do something that would last after people stopped marching, to keep the conversation going."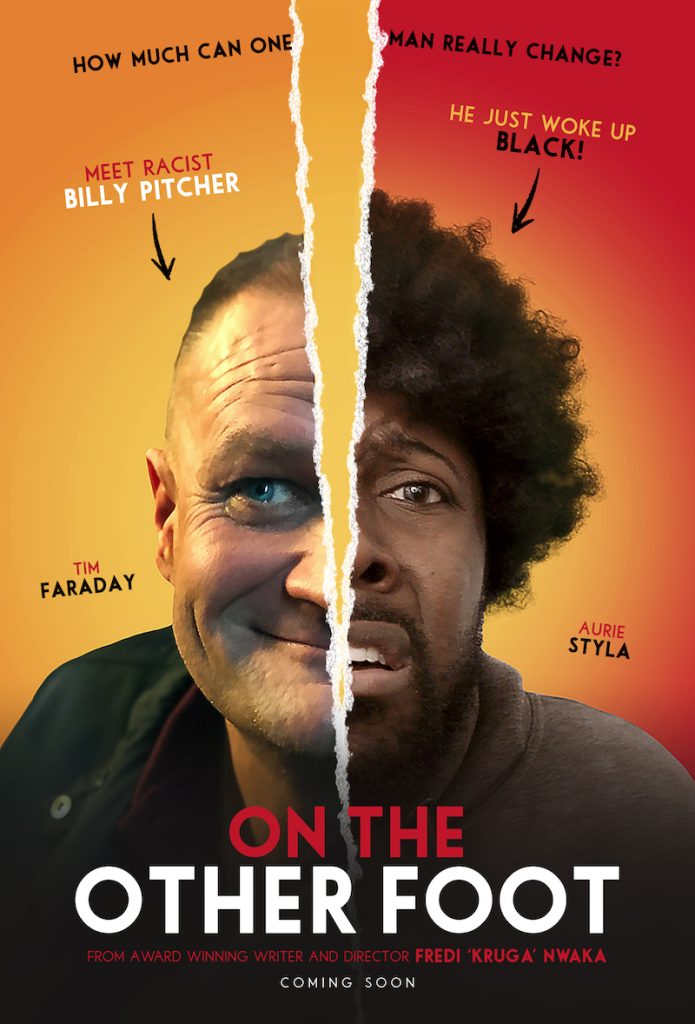 The director said: "I want people to take away what it's like to be in someone else's shoes.
"If it provokes a conversation, then I'm happy."
The film includes an appearance by reality-tv star Peter Andre who plays a thug. Andre can be seen in the trailer verbally abusing a black man, who is later revealed to be the boyfriend of the main character's daughter.
Andre was joined by his son Junior, 16, (pictured above) at the premier held in December.
The main character's role reversal in the film echoes Nwaka's early childhood experiences. Growing up in a white foster family in Deal, Kent, Nwaka detailed the difficulty he had navigating his own identity.
Nwaka, a father-of-three grown up children, said: "I was the only black person in that town for many, many years. So I was black, but I thought I was white for a long time."
In his teenage years, Nwaka joined 'The Untouchables', one of south London's most notorious gangs. He worked as a bouncer, earning the nickname 'Fredi Kruga'.
Nwaka believes it was his desire to be accepted that led him to join the gang: "I just wanted to be accepted and to be seen."
Since then, Nwaka has lost over 45 friends to violent crime.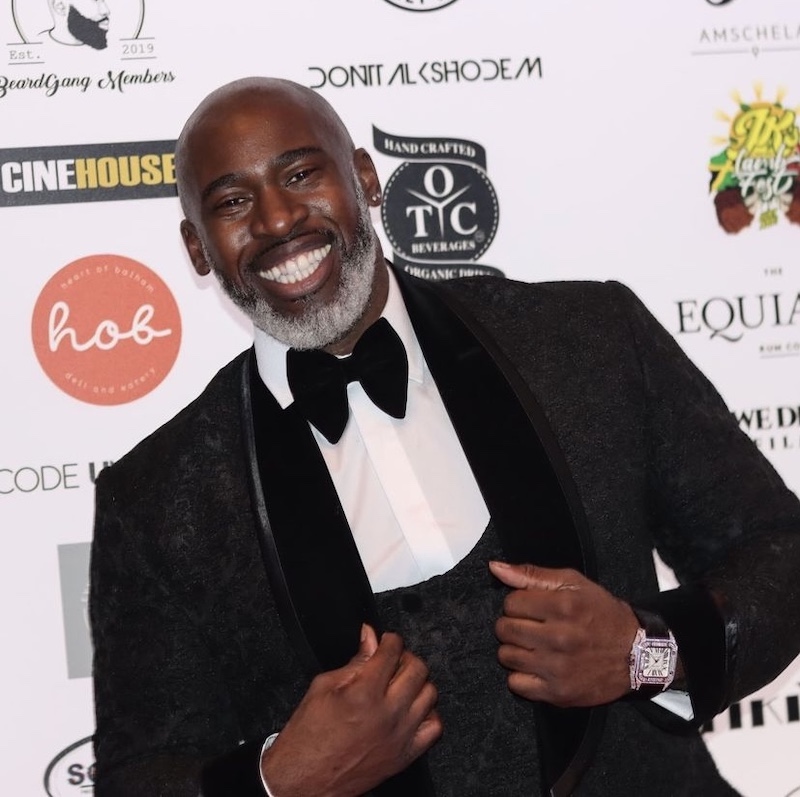 Now Nwaka uses his platform to give back to his community. His organisation Creating Role Models in Media Enterprise (C.R.I.M.E.) allows young gang members and ex-offenders to turn their past into short film projects, while his other enterprise BACK2BLACK celebrates inspirational members of the community.
Nwaka's community work extends beyond his organisations. He speaks in schools and prisons about his experiences, and invites people he meets to work to his own films.
The director said: "Every time I'm shooting a movie, I try and bring a young person in, just to get credits or something that gives them a foot up, and lets them just be seen. That can be worth millions to somebody."
Nwaka's big break came in 2009 when he starred alongside soap star Danny Dyer and American rapper 50 Cent in Dead Man Running.
To see where On the Other Foot will be shown and to buy tickets, click here.