World-renowned cabaret performers will be appearing at a series of special Sunday evening shows hosted by Scarfes Bar in the luxurious Rosewood London near Covent Garden.
These indulgent evenings pay homage to the golden age of cabaret as well as complementing the bar's programme of live jazz.
Dusty Limits, the 'the compere without compare' will guide the cabaret curious through the show's aerial acts, burlesque beauties, enchanting chanteuses and mysterious musicians.
"Cabaret was born in intimate venues, in which the performers could get up close to the guests, and we are thrilled to be bringing some of London's greatest artists to such a beautiful room," said Dusty.
"The show will reflect the glamorous and intriguing styling of the venue. It will be a heady cocktail of music, dance, acrobatics, singing and close-up magic."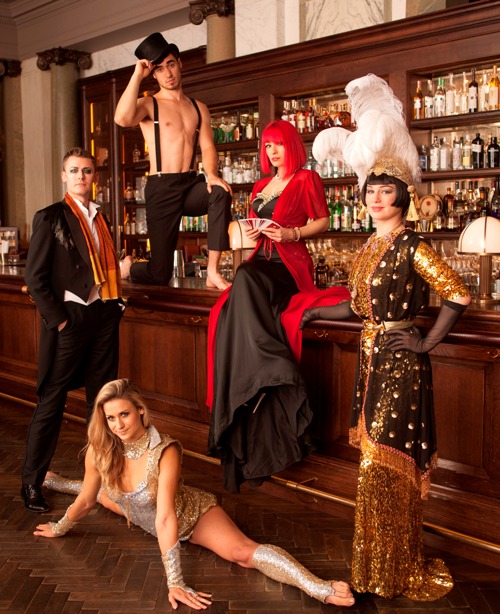 Dusty is regarded as a trailblazer for the 'new cabaret' scene and has performed everywhere from London and Berlin to New York to Berlin and his solo shows have received critical acclaim.
He will be bringing starlets, songstresses and circus performers to the stage including burlesque superstar and La Clique legend Vicky Butterfly, and Valeriya Murzak who began performing with her Russian circus family at the age of six.
Fresh from her Edinburgh Fringe star-studded show, Lili La Scala, the vintage pinup with the voice of an angel will fly into Scarfes, along with Sammy Dinneen a sinuous and suave handbalancing acrobat.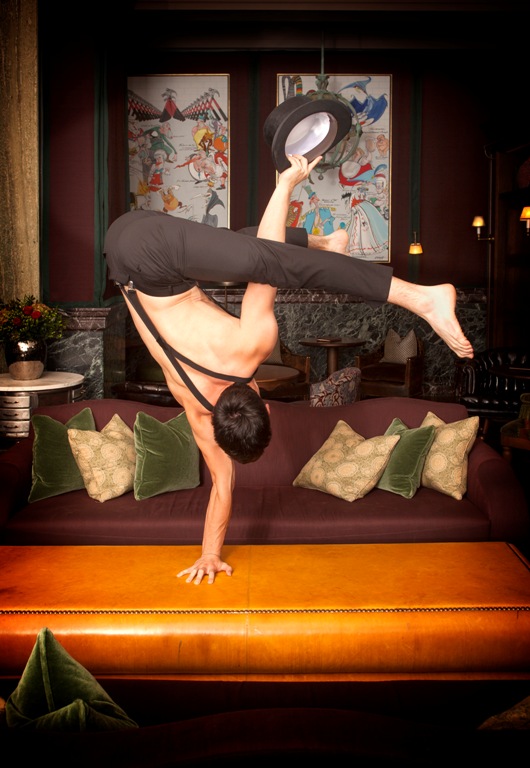 Laura London, the revered and feared mistress of modern magic and sleight-of-hand star will also be enchanting audiences with her magic acts, along with cabaret trio Tom Carradine, Tom Mansi and Jonathan Kitching.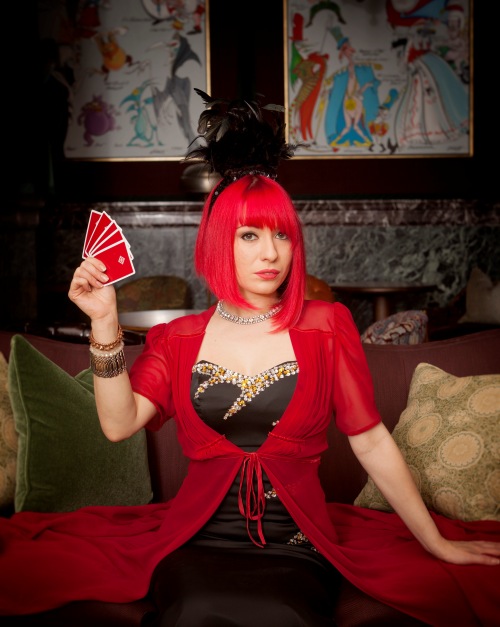 Scarfes Bar is named after Gerald Scarfes, the infamous artists and caricaturist whose witty and satirical art has lampooned many famous faces.
The walls are adorned with Gerald's collection of humorous and provocative paintings, he described the bar as 'my personal art gallery, where you can see my life on walls'.
Gerald has loaned not only his art but his artistic vision to the bar, which is inspired by the atmosphere of a drawing room and the sophistication of a gentleman's club.
A collection of cosy velvet armchairs mean you can snuggle by the roaring fire and enjoy one of the 1,000 antique books available to browse if burlesque isn't your thing.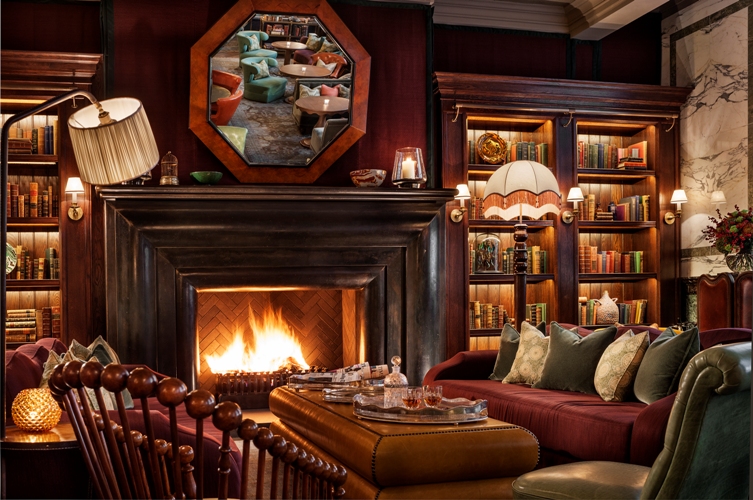 A collection of cosy velvet armchairs and shelves filled with over 1,000 antique books hand-picked by a Portobello antique dealer.
Cabaret performances at Scarfes Bar are scheduled for October 19, November 2, November 16, November 30 and December 14, for tickets click here.
Images courtesy of Rosewood London, with thanks