The tail end of an Indian summer like this is the stuff of dreams for the Nomad Cinema as the long and lazy evenings provide the perfect setting for screening films under the stars.
For the past four years the Nomad has been popping up across the capital during the summer months.
Hailed by some as London's best outdoor cinema, the cinema specialises in showcasing both classic and modern movies at iconic locations.
And their screening of MGM classic Singin' in the Rain at Fulham Palace last night did not disappoint.
Despite a slight chill in the air the lawn was packed full of families and couples snuggling up to enjoy the antics of Gene Kelly, Debbie Reynolds and Donald O'Connor.
Some indulged in the cinema's special 'magic carpets' – a goodie basket stocked with cider and snacks spread out on a comfy rug.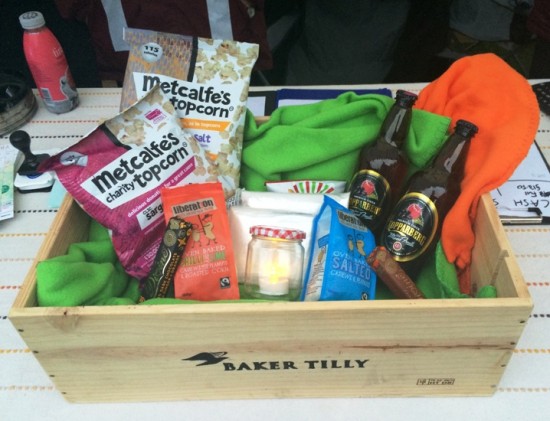 But those looking for more substantial grub had the opportunity to tuck into tasty homemade burgers and DIY popcorn.
Fulham Palace served as a fantastic natural amphitheatre as the lawn is framed by trees and lush foliage which were decorated with glowing fairy lights.
Not content with merely providing great entertainment in opulent surroundings – sustainability is central to the Nomad philosophy.
The organisations donates 100% of its profits to the Sustainability Institute, a pioneering eco-village in South Africa, and also sells Fairtrade chocolate and natural fruit drinks at events.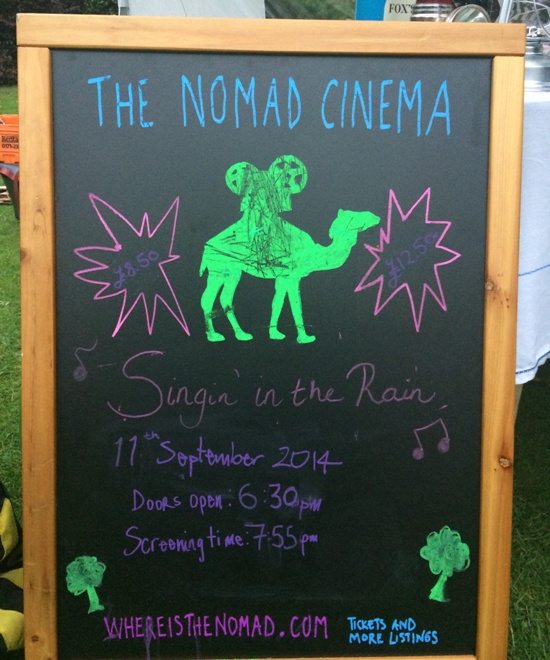 The institute provides environmental and educational opportunities to underprivileged youngsters, including a film school.
There's something quite special in knowing that, as people enjoy a musical in London, the entrance fees are supporting budding film-makers in Africa.
The film itself remains one of the great musicals. A love story unfolds against the backdrop of 1920's Hollywood and the industry's transition from silent movies to talkies.
Gene Kelly is at his toe-tapping best as he performs famous tunes such as Good Morning and the titular track Singin' in the Rain.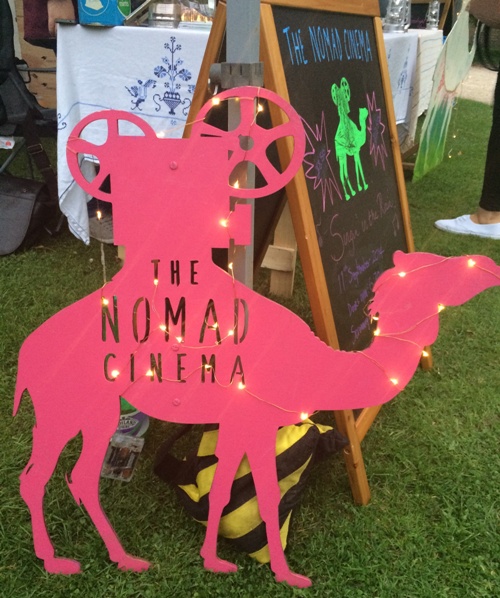 The film's sing-along style provided a light-hearted feel to the evening, save for the few times the music was drowned out by low-flying helicopters, but such are the perils of outdoor cinema.
Overall The Nomad provides a welcome alternative evening to a stuffy pub or a deafening nightclub.
However like their namesakes they don't tend to hang around for too long.
As summer winds to its close, so the Nomad moves on. Catch it while you can.
The Nomad has more screenings across London in September and Halloween showings in October.
For more details, visit www.whereisthenomad.com
Featured picture courtesy of diamond geezer, with thanks