Three Wandsworth heroes are to be painted life-sized on glass by a young Battersea artist for Wandsworth Arts Fringe this summer.
Zac Patsalides, 25, of Lavender Hill, picked up his unique craft during the first lockdown in May when he saw his mum's glass shower door in the garden and the idea for a figure suspended on glass popped into his head.
Patsalides involved Wandsworth residents in his latest project by asking for suggestions of figures connected to Wandsworth in March.
His selections from the shortlist are Louis Theroux, Grace Jones and Bob Marley.
Patsalides said: "I wanted to give something back and bring a bit of joy to people's day.  
"Instagram's great but it's hard to demonstrate things that are three-dimensional or larger scale. I'm excited for people to see them in the flesh and to experience what they're like.
"It looks like the person's really there.
"I chose Theroux because he's just well liked, he's a bit of a cult figure."
He added that he settled on Marley and Jones because their striking looks will be interesting to paint.
Documentary-maker Theroux lived in Wandsworth during his childhood, while model and disco artist Jones, known for her androgynous look, has lived in Putney.
Reggae star Marley played football in Battersea Park with his bandmates in their downtime from recording their album Exodus in the 70s.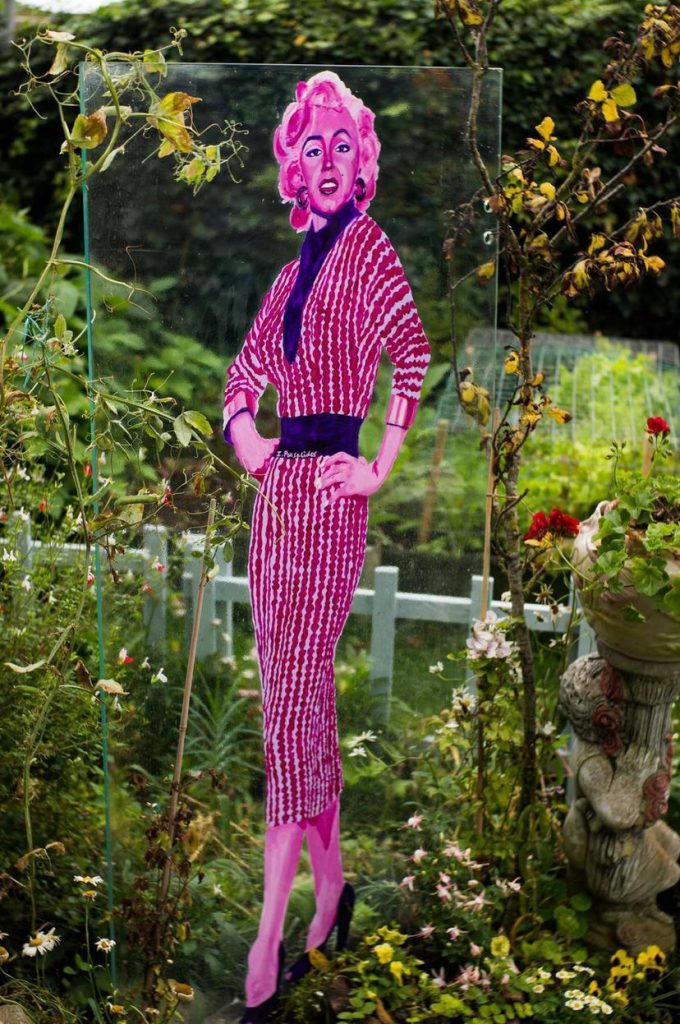 Formerly an aspiring photographer who worked in sales to support his dream, Patsalides became bored of photographing flowers during lockdown.
Instead of baking banana bread, he used his free time on furlough to teach himself to paint, and hasn't looked back after his distinctive pop art pieces caught people's attention.  
Salvador Dalí and Marilyn Monroe were his first creations in his 'Garden Guests' series, which encorporated outdoor environments in the art.
When Patsalides moved to Battersea in September to study at Camberwell College of the Arts, he approached Wandsworth Council about doing something positive for the community.
Head of Arts and Culture, Sara O'Donnell, put him in contact with the festival organisers.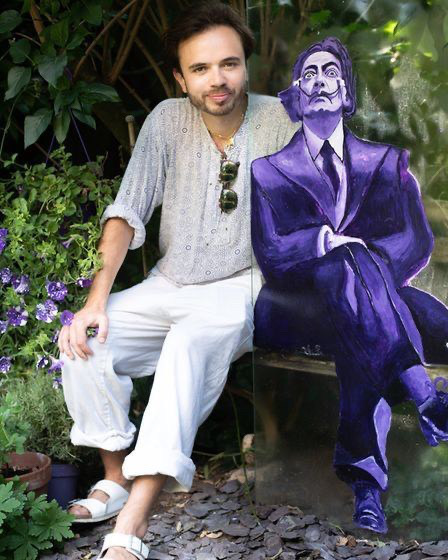 Patsalides seals the acrylic paints onto the glass to make them weather-proof.
His Dalí piece, installed in his mum's garden since May, has survived all seasons and still stands intact.
He said: "Dalí gets attention from visitors and occasionally delivery drivers have left packages in his 'care'."
The installations will be available to view in King George's Park, Wandsworth Park and Leader's Gardens from 25 June to 11 July.
You can read more about Wandsworth Art Fringe here or visit their website.