Sheltered housing residents in Lambeth have accused the council of endangering their lives after fire extinguishers were removed.
Macintosh Court, a Grade II listed housing complex in Streatham, previously had two fire extinguishers in each residential block.
Resident Janet Gayle, 65, explained Lambeth Council removed the fire extinguishers at the end of February.
Despite Gayle having raised the issue multiple times at meetings and in emails the extinguishers still haven't been returned.
Now the former director of social housing is worried for the safety of herself and other residents.
She said: "It makes me feel like they're trying to kill us. We've been waiting so long."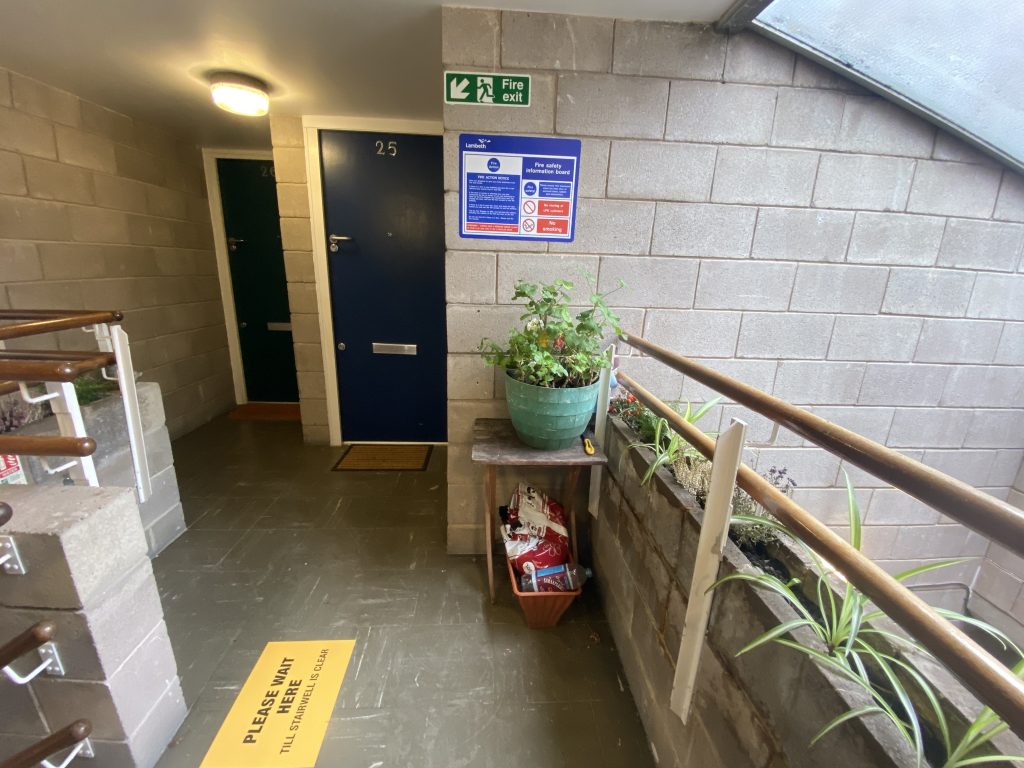 Macintosh Court's Tenants and Residents Association chair John Beechey, 65, said just before the fire extinguishers were taken away residents received a warning about burning candles in sheltered housing.
The great-grandfather said: "This is serious. We've been hearing smoke alarms go off and there's nothing we can do about it.
"This is where people are vulnerable, particularly the older ones.
"It just doesn't make sense."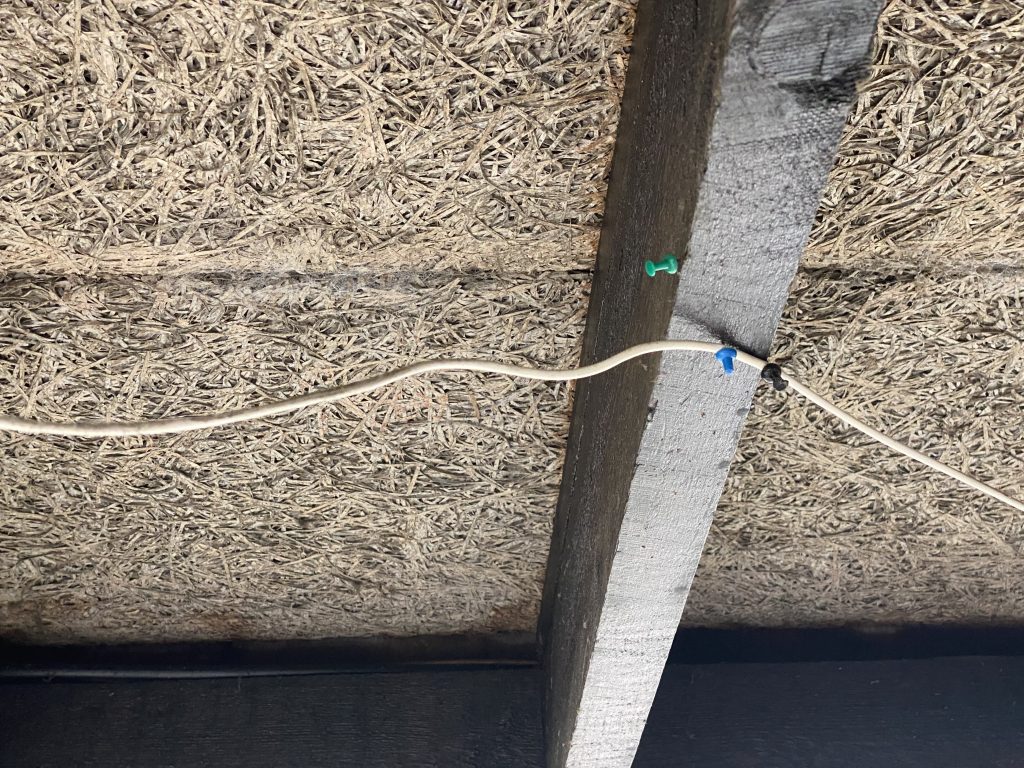 Residents received a letter from Lambeth Council in October 2019 explaining that in the wake of the Grenfell disaster Macintosh Court had been identified as a building where a sprinkler system would be beneficial.
Gayle and Beechey have been left questioning when and if this will ever be installed.
Maintenance issues at Macintosh Court extend beyond fire safety and residents have reported numerous floods and water leaks.
Residents claim that this is a result of faulty roofing installed during recent renovations.
Loose wiring around the estate has also been held up with wire ties and push pins.
Two years ago Lambeth Council were accused of leaving Macintosh Court residents exposed to asbestos during building works.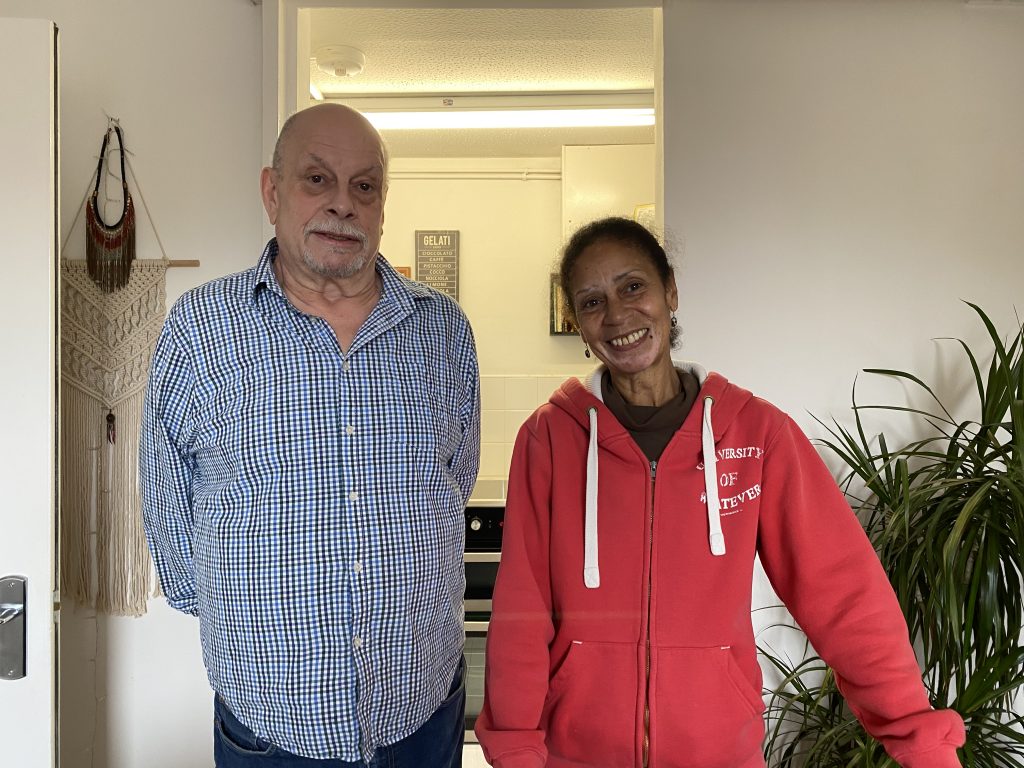 Gayle and Beechey are among four residents who won a claim against Lambeth Council in the County Court at Central London in a case heard by Judge Rowland on 11 September.
They are to receive an unspecified amount for damages which have occurred as a result of building works carried out between in 2018 and 2019.
Gayle claimed that her flat had been flooded sixteen times since building works first started in 2018.
She said: "We're all suffering because of their negligence.
"They assume you're stupid and they can tell you anything. They've said it's finished and they're not doing any more work, but they have to patch it up every time it leaks.
"It's just really, really disgusting."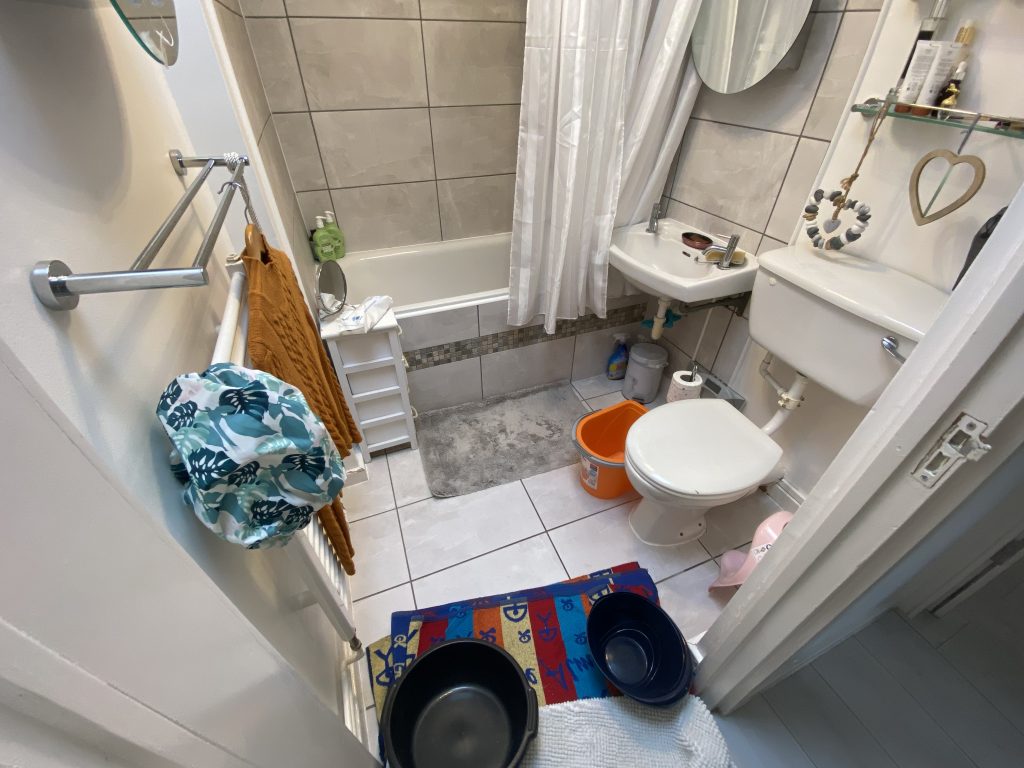 Leaks in covered communal walkways and halls pose a further safety hazard as surface water will turn to ice sheets in freezing temperatures.
Beechey said in past years elderly residents have slipped and this will happen again if the issue is not rectified.
Lambeth Council have been contacted for comment.