The London FA are reaching a critical point with a shortage of match officials in grassroots football.
Many teams across London have no guarantee of an appointed and qualified match official.
Many officials have stopped working due to the abuse they receive, or a change in priorities following the COVID-19 pandemic.
Deryll David, Referee Development Officer for London FA, sees these problems more frequently with the rise in social media usage.
He said: "In the national game, you see a lot more players get away with things that you won't at a grassroots level, and as much as this is a different entity, there is still a precedent set.
"Some of our officials are as young as 15-years-old – where is it acceptable to abuse and threaten a 15-year-old?"
Many leagues pay referees £40-50 per game, but the abuse from players drives officials away.
David added: "Most offenders when asked if they would go and ref a game will tell you no, but then proceed to abuse someone who is willing to – it doesn't make sense."
"8/10 times officiating is enjoyable, it keeps you fit and you can still be involved in the game whilst adding an additional income, but it's the minority of players that ruin the experience."
The FA in the last year have started to take a stronger stance on verbal and physical abuse towards officials.
Currently, threatening an official carries a six-game ban, with assaulting an official holding a 10-year ban.
However, David would like to see more.
David said: "It sounds harsh, but I would want to see anyone that threatens an official banned for six months.
"I would almost guarantee the actions wouldn't be repeated."
He added: "We're about a year behind in recruitment.
"We can run up to 25 courses a season and bring in circa 500 officials, but the demand is still growing faster than we can keep up."
London FA (@londonfarefs on Twitter), who support more than 1,000 referees across the country, are partnered with the mental health foundation Mind to offer support.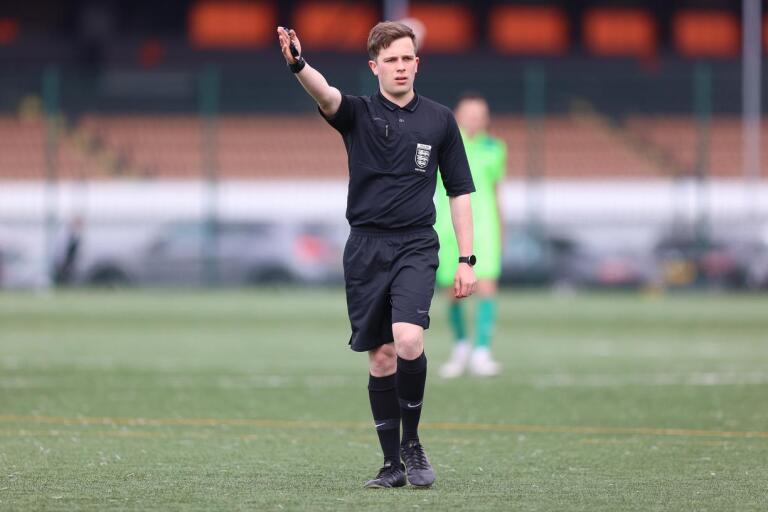 It also has a full-time team on hand to investigate any reports of abuse or heated behaviour.
David noted: "We are lucky to have many academies in London.
"We actively work with Arsenal, Crystal Palace and Charlton academies to name a few.
"They offer a controlled opportunity for young officials to get experience in a safe environment where they can make mistakes and be coached."
Ady Niven, coach at West Byfleet Rangers, has seen how bad it can be.
He said: "My team played in a friendly match after the end of last season.
"The other team was applying to join our league and were asked to play us as a trial.
"The game was abandoned after the opposition player continuously threatened the referee – speaking to the referee in that manner was revolting."
The team in question were still admitted into the league following all the teams reports, much to the surprise of Niven.
Niven added: "We've all got a part to play in keeping officials in the game.
"The leagues, clubs, FA's and players all have to work together to bring respect back to officials in the same vein as other sports."
Photography courtesy of Deryll David, London FA.