The Harbour Club Chelsea will host the first Home of Padel pro padel event next week.
The tournament will be held on Monday, 2nd May, and the 16 strong field contains local resident and GB player Chris Salisbury and the UK No.1 Nikhil Mohindra.
LTA Padel Tour No.1 Jorge Martinez will also play as all aim to be the inaugural winner of the competition.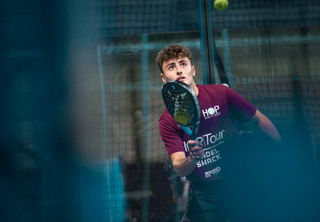 Former GB captain, John Leach, created the Home of Padel and has organised the tournament.
He said: "We are very excited to host our first ever HOP pro padel event at the Harbour Club Chelsea.
"It is an extremely strong field with several Team GB players participating along with the UK No.1.
"I have grown up playing competitions and the most important aspect for me is the player and spectator experience.
"In all our events we focus heavily on providing a memorable experience to anyone who participates in our pro or amateur events."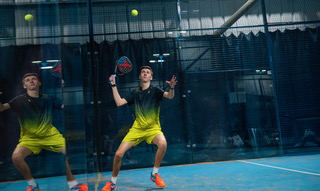 Padel is booming in the UK with participation rising across the country.
Home of Padel is bringing together athletes and sports fans in hosting pro and amateur competitions with the ambition of building on the sports growth.
If you are interested in playing padel then visit the Home of Padel website.
Feature Image Credit: John Leach