Jack Aitken is a man not lacking in self-belief.
The British Formula 2 driver blends a cocksure nature with a desire for self-improvement and is adamant a place among the big boys of motorsport is his destiny.
But it's not all bravado. An impressive record in the junior categories and through the single-seater ranks shows the talent matches the ambition.
The latest in a long line of British motor racing prodigies, Aitken has championship titles in Eurocup Formula Renault 2.0, Formula Renault 2.0 Alps and Pro Mazda Winterfest.
He has been in the Renault driver academy for three years and will test their Formula 1 car this season, while also competing in his second Formula 2 campaign driving for Campos Racing.
After an 11th-placed finish last season, the new campaign begins in Bahrain this weekend and his ambitious personality means he will not settle for second best.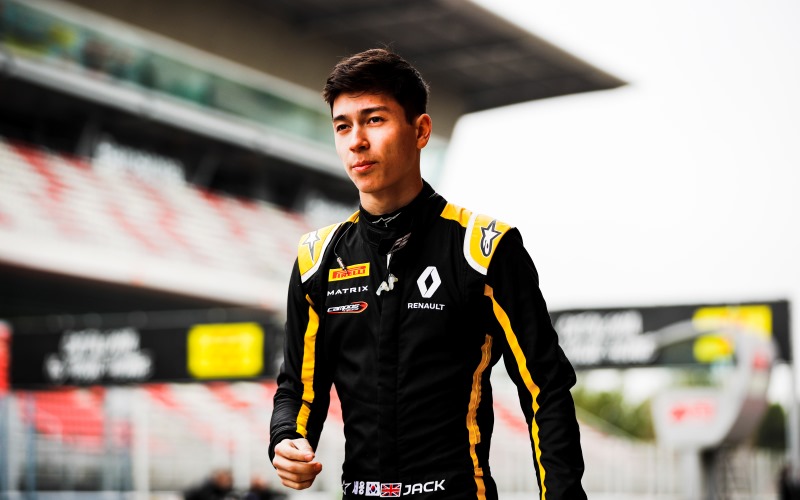 EYES ON THE PRIZE: Jack Aitken is focused on his end goal. Credit Glenn Dunbar / FIA F2 Championship
"I don't want to just get to F1, I want to win," said the 23-year-old from Shepherd's Bush.
"Ambition doesn't stop at making it into F1, you want to be able to compete and be in a winning car and take on the best and win races.
"If you're saying you can't make the jump up then you probably should be doing something else. Every driver thinks they can do it.
"You have to always think you're able to make it but at the same time know what you're not very good at.
"There was a lot of stuff last year I wasn't very good at relatively and I'm trying to work hard to improve that this year."
Aitken's rise has brought about comparisons with F1's newest Brits on the grid, George Russell and Lando Norris, two men who raced alongside the Londoner last season.
But while he wants to be in their position and respects their talent, he is sure of where he stands in relation to them.
"I get on with both of them and I know George really well. They're both really good drivers, but I think I can beat them," he said.
"Everyone is competition, you see each other every weekend and you need to have mutual respect but you still want to beat them.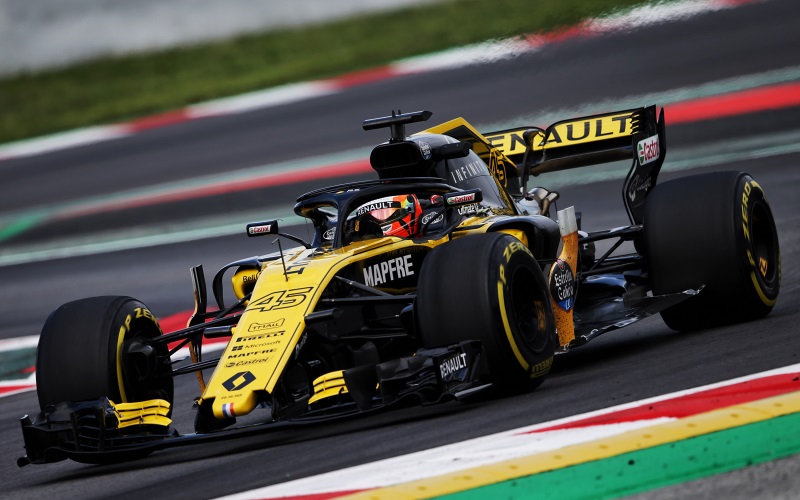 NEED FOR SPEED: Jack Aitken testing the Renault F1 car
"Being in the same bracket as Lando and George is just because I'm British.
"It's a nice compliment since they're both in F1 and I want to be there too but I'm hopefully making my own path."
Inevitably, F2 suffers in the shadow of its illustrious older brother and, as Aitken admits, nobody is out just to be a driver in the series itself.
However, as the final step on the ladder and one where car performance is equal, the series presents the toughest step on the journey.
"Everyone focuses on F1, nobody watches F2, it is a stepping stone and to an extent that's true for even the drivers," Aitken said.
"Although we're all F2 drivers we all want to be F1 drivers, nobody is in F1 because they want to be an F2 driver.
"It's like a pyramid and the final step is always going to be the toughest. There's a lot of guys trying to do the same thing and you can't take anything for granted.
"There's a lot of fairly young guys who are really driven and it's the last step so you get some pretty brutal and hard-fought races.
"It's very difficult to stand out but I've got to do what I can do and hope that's good enough."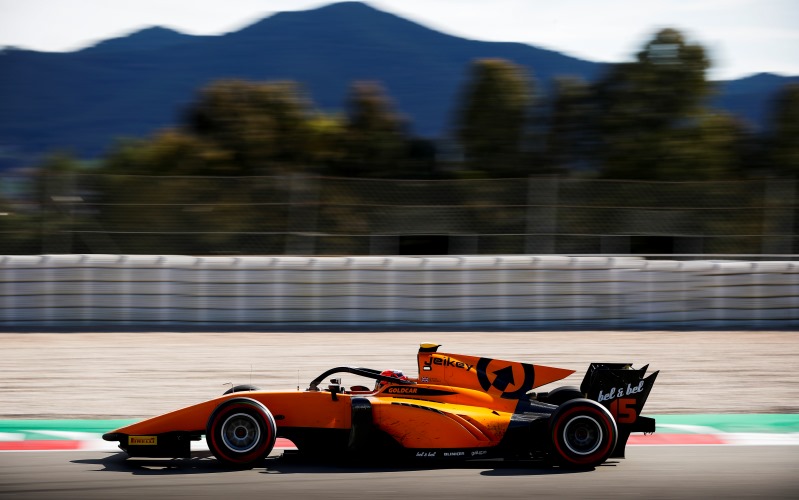 FAST AS A FLASH: Jack Aitken competing in F2. Credit Glenn Dunbar / FIA F2 Championship
Spurred on by the fun of karting birthday parties, Aitken's story began with karting aged seven, and, supported by his parents, the Brit soon became hooked on regular weekend sessions before involvement in international competitions followed.
After managing to juggle school and racing, the tantalising opportunity of a career in motorsport opened up when he won the Eurocup in 2015. Renault, and a place on their driver academy came with it.
He said: "I've been in their driver academy for the past three years and I'm the only one to have survived for more than a couple of years at this point, it's a pretty brutal turnover.
"All I can do is get the results and impress them and put myself in the shop window and cross my fingers.
"If I do ever make it to F1 it will be with Renault and it will be for a long time."
Assured words from a man not lacking on talent or confidence.