How much does it cost to watch football in South West London?
SW Londoner has calculated the cost of a season ticket from Premier League-topping Chelsea to National League South Dulwich Hamlet and Hampton and Richmond Borough.
Of the top nine teams in the region, Champions League-winning Chelsea (£595) are the most expensive.
Fellow Premier League side Crystal Palace (£420) are next with a huge £175 price difference.
Bottom half Brentford (£419) are only £1 cheaper than adversaries Crystal Palace as both chase a top half finish.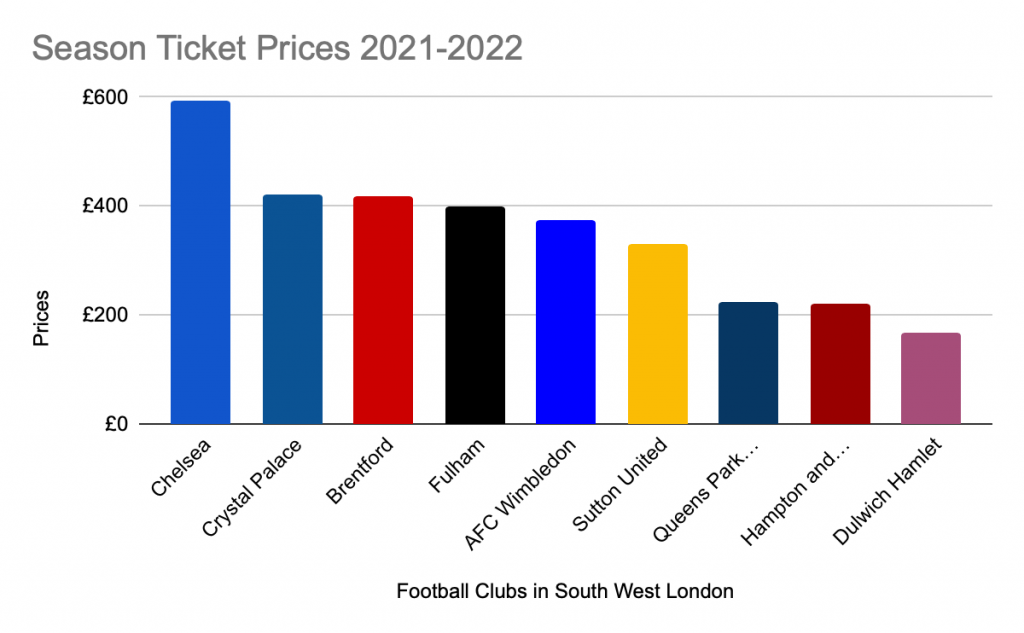 Season tickets at promotion-chasing Fulham (£399) are £20 cheaper than their Premier League rivals.
Fellow Championship club Queens Park Rangers (£225) offer the best value for money.
QPR's blue season ticket option is £104 cheaper than League Two Sutton United (£329) and only £5 more expensive than National League South Hampton and Richmond Borough (£220).
Overall, season tickets are cheapest at tier six club Dulwich Hamlet (£169).
Prices are based on the cheapest adult season ticket for each club.
Featured Image Credit: Diamond Geezer on Flickr