In a matter of months AFC Wimbledon Ladies have transformed from no-hopers into FA Cup hopefuls who are raring to play at Kingsmeadow on Sunday.
New coach Chris Lyons was called in in April to completely restructure the ladies team after a dismal 2013/14 season during which the team failed to win a single game. 

After signing almost a completely new team – only retaining two of last season's players – AFC Wimbledon Ladies has since earned nine points more than it finished with after the whole of its season last year.
Lyons said: "When I took over the team, it had zero points. We've had to put together a whole new team, a whole new set-up and a whole new way of playing football."
AFC Wimbledon Ladies are now fourth in the league tables after a solid start, testament to Lyons' 14 new first-team signings.
"Trying to put together a new team can be problematic in itself," said Lyons.
"You've got players who haven't played with each other before, so it was important for me that we brought together the right character and the right personalities as well as players that were technically capable."
A major draw for attracting new talent is AFC's refreshing 'one club' philosophy.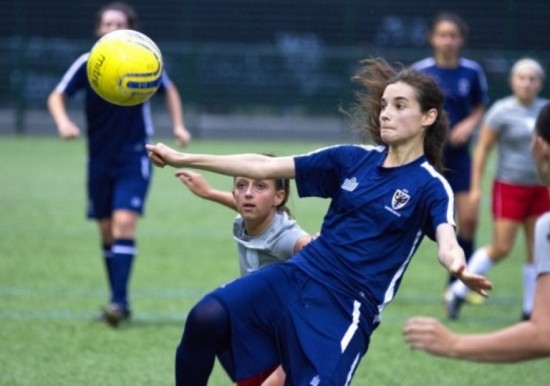 "We have the same kit right the way through from mens, ladies, girls and boys. It's very much one club – and it's something I always wanted in my coaching career.
"It's very good to have finally found that with AFC," said Lyons.
The club will be loaning the ladies' first team the men's pitch for Sunday's FA Cup Qualifier against Fulham Foundation.
"It's a special game because it's the FA cup and we're playing at Kingsmeadow, but it's still business as usual as far as we're concerned," said Lyons.
With feet firmly planted, AFC Wimbledon Ladies could be this season's dark horse.
You can support the Dons Ladies at Cherry Red Records Stadium, Sunday September at 2pm. The bar will open at noon, and entry is free.
Pictures courtesy of Vicki Lowndes, with thanks