Battersea Park will provide the backdrop for the exciting climax to the inaugural Formula E season this weekend, with six drivers in with a chance of clinching the title.
Organisers predict that 60,000 spectators will head down to Wandsworth to watch the races on Saturday and Sunday, with tickets still available from as little as £8.
Formula E was launched last year as a greener rival to Formula 1, using electric cars as opposed to the petrol-based engines of its counterpart, and opting for street circuit racing around major cities instead of specially-designed racing tracks.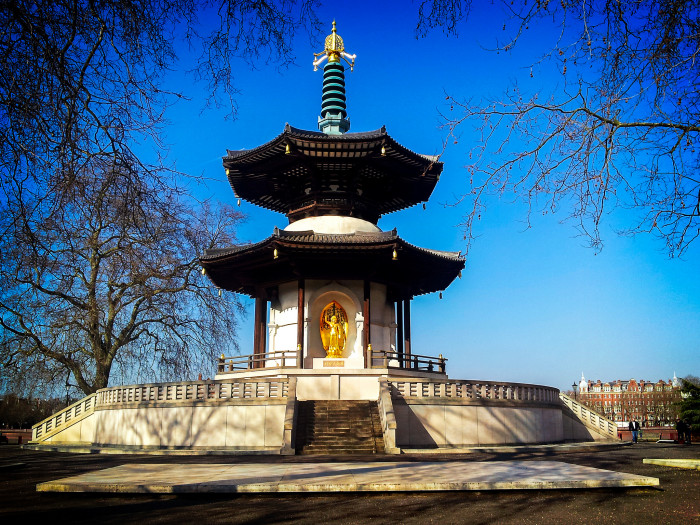 NOT SO TRANQUIL: Cars will race past the park's Peace Pagoda (© Garry Knight)
The first season has already seen races take place in Beijing, Moscow, Miami and Monaco before parking up in London.
With 25 points available for a win, as well as points for pole position and fastest lap, the current leader and strong favourite is former F1 driver Nelson Piquet Jnr with 128 points.
He is 17 points ahead of second-placed Lucas Di Grassi and 23 points ahead of former Toro Rosso driver Sebastien Buemi.
One of the other drivers still in with a mathematical chance of claiming the crown is Virgin Racing's Sam Bird, who is the big British hope this weekend, although he's going to need to overcome some obstacles to achieve this.
For Bird to win the championship he needs to take two pole positions, win both races and secure two fastest laps.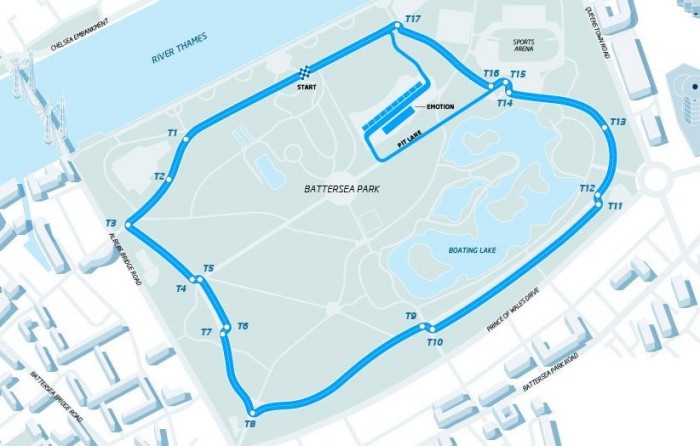 FAST AND FURIOUS: The route drivers will take (©formulaE.com)
On top of this, he needs Piquet to fail to score, di Grassi to score fewer than 17 points and Buemi to record a score of under 23.
The two races will take place around a 2.922km anti-clockwise circuit around Battersea Park which has been designed by British architect Simon Gibbons, who has nine years experience designing Formula 1 courses.
There is talk that these solar-powered race cars could be the future of motor racing thanks to their environmental credentials.
However the sport is still a work in progress. For example the cars' batteries will not last for a whole race so a car change is required during a mandatory pit stop halfway through the race.
Formula E also has an unusual interactive opportunity on social media called Fanboost to try and make fans feel as though they are part of the sport.
Supporters can go onto the Formula E website or use #fanboost on Twitter to vote for their favourite driver, with the top three receiving an extra speed boost during the race.
Formula E boasts a roster of former F1 favourites including Jarno Trulli, Jean-Eric Vergne and Nick Heidfeld and also includes female drivers such as Swiss racer Simona de Silvestro.
Getting permission for the race to take place at Battersea Park wasn't all plain sailing for Formula E chief executive Alejandro Agag, with Lois Davis of the Wandsworth Green Party describing the race preparations as 'a health and safety nightmare'.
As part of the agreement for the race to ahead at Battersea, 2,000 complimentary tickets were given to people on the nearby Doddington, Ethelburga and Latchmere housing estates as well as schools in the area and some charities.
For more information visit fiaformulae.com
Featured picture courtesy of avda-foto, with thanks