Laura Kenny has the best cure for those post-wedding blues –  but she insists there'll be no room for complacency as she resets her sights on Tokyo.
Kenny's husband Jason has yet to commit to adding to his tally of six Olympic titles – and surpassing Sir Chris Hoy –  at the 2020 Olympics.
But his four-time gold medallist wife, who'll be 28 at the next Games, is already back on the bike and plotting her journey on the long road to Japan.
"I want to go to Tokyo, I want to be there, but I've got to be re-selected first and I'm going to take it one year at a time," said Kenny, who will be competing alongside fellow Olympic gold medallist Elinor Barker as well as Emily Kay.
"With the younger girls coming through now, it's going to be tough to get selected because British cycling is so good.
"We've got the World Championships in Hong Kong but just because I'm world and Olympic champion doesn't mean that I'm guaranteed a spot.
"It's only a good thing that my place in the team isn't set in stone, because it keeps you on your toes.
"Every training session that you go out and do means that you are focused on it, rather than thinking that you're already selected. You can never take anything for granted."
Kenny will race for the first time since her Rio 2016 double gold at the high-octane Revolution Cycling Champions League at Lee Valley VeloPark on 2 and 3 December – the London event is the conclusion of the 14th season of the Revolution Series.
After a six-week break to get married, relax and promote her joint autobiography, Kenny admitted getting back on the bike was hard – but not as hard as remembering to sign autographs with her new name.
"I'm getting used to being Mrs Kenny, though I signed an autograph Laura Trott the other day!" she added.
"After Rio I wanted to keep riding and before the wedding I was struggling to let cycling go. However, it was important for me to completely step away from it.
"Doing loads of things, like the book and the wedding, gave us a distraction, so it was actually really good for me.
"I'm into the flow of training and it feels like its pre-Rio again, so I can't wait to race at the Revolution Series.
"I'm just going to go out there and enjoy it. I don't feel like I'm going to be anywhere near the front of the race, but for me, it's not about that, it's about getting out there and showing my face.
"It's so important to me that my first race is back on home soil and London is where this all started for me in 2012.
"I've always had people like Sir Brad [Wiggins] and Victoria [Pendleton] to look up to, and so for me, it's about giving back to all those people who shouted at their TV screens this summer."
But Kenny admits the celebrity that comes with success and being half of Britain's most successful sporting couple, who between them have won more Olympic medals than Ireland, comes at a cost.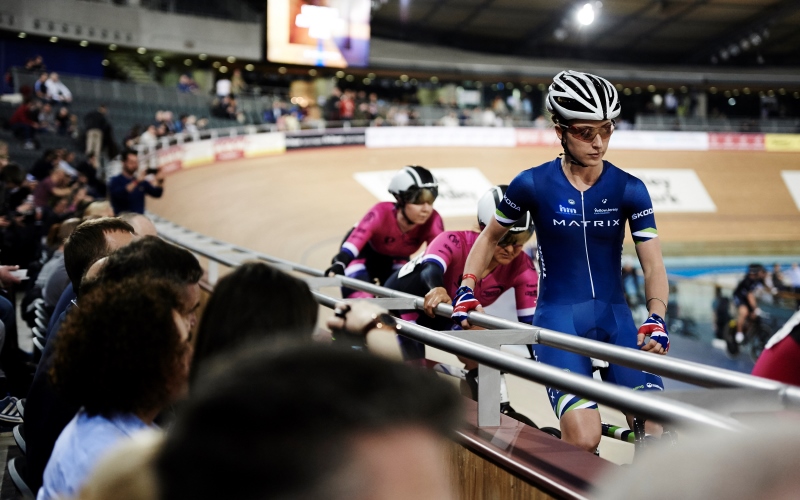 "We don't mind being in the spotlight and in the public eye when it comes to riding our bikes but when it comes to our personal lives, it's ours and that is the way we want to keep it," added Kenny, who will be part of the first season of the Elite Women's Championship.
"It was so important for us to keep the wedding away from the spotlight. It was one special day for us, and we had been planning it for such a long time.
"We got engaged two-and-a-half years ago, and I knew exactly how I wanted it to run and Jase was the same.
"We wanted our family and friends to feel comfortable; we didn't want them to feel like they couldn't let their hair down because they were going to be in a magazine.
"It's been a really busy few months for us, and I feel like I'm feeling the effects of that a little bit but I think the book really gave us a chance to look back on Rio and the stories we had.
"Rio was so long ago now, and yet people are still talking about it, but I don't even know how to start explaining Rio.
"I can't believe it happened, but then again, I said that after London to Jase. Before, you speak about it and we were talking about how we could both do the double before London, but then going into Rio, we were talking how we could both become the most successful male and female British Olympians.
"But you don't want to believe it, because you don't want anything bad to happen, but then when it does happen, you're like 'wow'."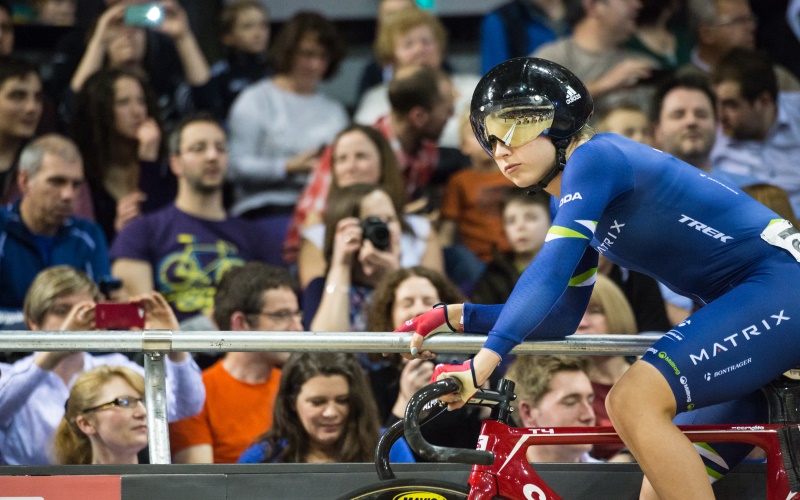 Tickets for Revolution Cycling Champions League are available to purchase from Sky Tickets with full ticket information on www.cyclingrevolution.com