The postponement of international sporting events due to the Covid–19 pandemic last year meant this summer has been jam-packed with competition for fans to enjoy on their screens.
But one moment in the otherwise enthralling world of sport, gave spectators a stark reminder of the sudden way cardiac arrests can hit the young.
The football community was shaken when ex-Tottenham midfielder Christian Eriksen collapsed on the pitch during Denmark's Euros match against Finland in June.
This was not the first time an incident of this kind has occurred, and the tragic death of 31-year-old Alex Evans whilst playing for Cwmllynfell RFC last Saturday, proved it would not be the last.
Cardiac arrests in the young
Around 1,200 out-of-hospital cardiac arrests occur in South West London each year, where resuscitation was attempted by an ambulance service crew, according to the British Heart Foundation (BHF).
This includes the boroughs Lambeth, Wandsworth, Merton, Richmond, Hammersmith & Fulham, Sutton, Croydon, Ealing, Kensington & Chelsea, Kingston and Westminster.
The BHF also revealed an estimated 26,000 people in this area have a faulty gene that can cause an inherited heart related condition.
Younger people are affected by these heart conditions in many cases, as every week in the UK, 12 people aged under 35 die from sudden cardiac arrest.
And while there was a call for defibrillators in the immediate aftermath of the incident at the Euros, with Southfields Academy in Wandsworth as the first beneficiary of a new Premier League fund this month, many believe prevention is the key to confronting the risk of sudden cardiac arrest deaths.
A spotlight on screening
Cardiac Risk in the Young (CRY) aims to raise awareness of this issue through screening, research, and supporting affected families.
The charity's screening programme at St. George's Hospital for 14 to 35 year olds, had been testing over 30,000 people annually.
This is where an electrocardiogram test and ultrasound test (echocardiogram) can be conducted, looking at the function and structure of the heart.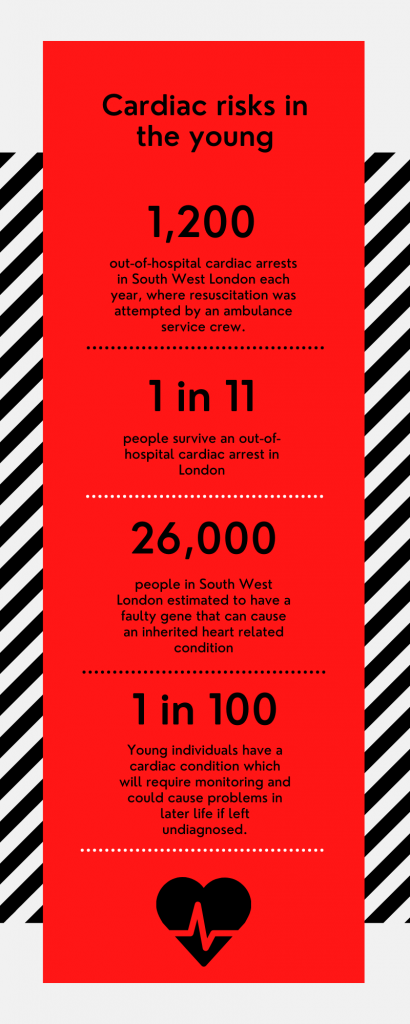 The programme was suspended in March 2020 due to lockdown restrictions, resuming in July with a waiting list of 40,000.
But the week after Christian Eriksen collapsed, CRY saw a significant increase in the number of calls and emails with enquiries about screening, receiving 227 calls compared to 66 the previous week — a rise of over 240%.
CRY CEO Steven Cox was picked up with a cardiac condition as a teenager during a tennis scholarship programme in the US.
Despite the awareness these incidents have raised, he believes there is still a misconception about who tends to be affected by such conditions.
He said: "There is still that disbelief that this can happen to a fit and healthy young person. So it's still hard to break."
He also stressed that professional athletes are not the only people to be affected.
He said: "The vast majority of these cardiac arrests occur in any normal person who might just play a bit of hockey or a bit of football or just have a kick around with their friends."
"Sport increases the risk three to fourfold if you have an underlying condition.
"So if you've got a problem with your heart, and you're not aware of it, and you're pushing your body to the limits every day as a professional athlete, then it's not really a matter of if something's going to happen, it's more a matter of when it's going to happen."
CRY calls for more recognition and investment into the screening of young people and Cox highlighted the importance of identifying conditions earlier to help the individual plan the course of their lives.
He said: "You don't want to be a professional athlete, about to go to the Olympics, to find that you have a cardiac condition, which actually could affect your performance or ability to perform.
"You want to find out at 14, which direction your life is going to go if you have a life limiting cardiac condition.
"Screening is not perfect, there's no question, but it massively reduces your chance of having a cardiac arrest."
But how are clubs on a local level responding to the issue?
"It's a club's worst nightmare, really"
Amateur rugby club Merton RFC is in the process of purchasing a defibrillator, after having to fundraise to buy one over past couple of years.
The club chairman Jack Canniff said: "It's a club's worst nightmare, really. Tragedies such as that could happen to anyone, and it's your worst nightmare."
"It would certainly help if a screening took place to identify anyone that had any underlying issues that they might not know about."
Don Atkinson, 69, chairman at Mitcham & Carshalton Rugby Club was only diagnosed with a congenital heart disease at 57 years old.
He had been playing with the team for 30 years before taking a step back from the field and into a senior role.
Although he had symptoms like breathlessness when playing, he had never thought to connect it to a serious heart condition that needed checking.
He said: "I thought I was just unfit. I should have been one of the ones who dropped on a pitch but luckily I wasn't. I should have been one of those people."
Atkinson believes it is difficult to set out exactly what to do with screening in clubs, but that it is important to raise awareness of what can be made available.
He said: "I think all you can do, for the most part, is to encourage people if they show any concerns about their health, to get checked properly. Men are famously good at not doing that.
"It's good to be sure the public gets information and make sure there's always information about it around the club."
Finn's story
Niki Mason, 46, from Kingston was shocked to find out her 14-year-old son Finn had a heart condition, after deciding to book a screening appointment for her three children in 2019.
Finn had been playing rugby and began coaching younger players in the team over the weekends at a local rugby club.
There were no symptoms and nothing that majorly presented concerns with her children before the screening.
They managed to secure a referral appointment for Finn at the Royal Brompton in March 2020, where he was diagnosed with Wolff-Parkinson-White (WPW) syndrome, a condition caused by an extra electrical connection in the heart.
Mason said: "If we had never had that screening, and that happened in April, I don't know how long it would have taken to get that appointment at the Brompton because of the pandemic.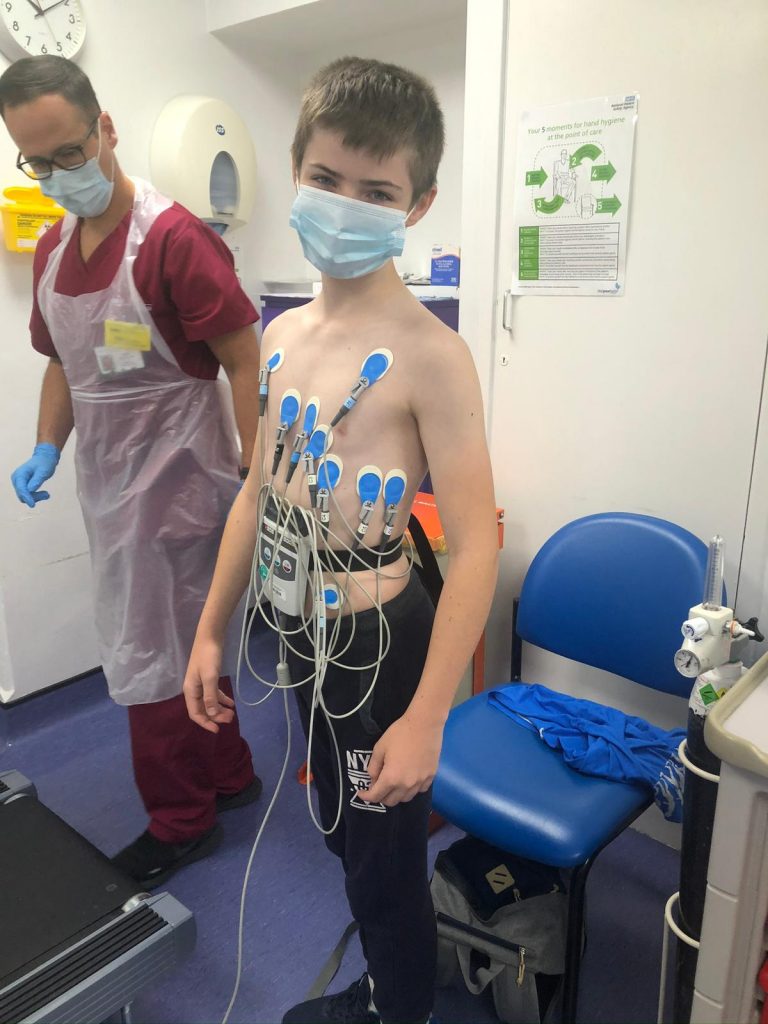 "So I do remember thinking at the time, thank God we're already in the system considering that all the hospitals are shutting down to everything else."
In April, Finn got his first palpitation and was sent a heart monitor in July to help identify the problem.
Finn's palpitations started up again after a gentle bike ride, after which his monitor captured his heart rate at an abnormally fast 289 beats per minute.
His mum said: "That was a massive shock to me, where I just thought, oh, no, this is a game changer."
Finn received surgery last year at the Brompton, to eliminate the defect detected thanks to the monitor he had put on.
Mason said: "To think that he walked in with that condition and 12 hours later, he walked out and they'd cured him.
"If it hadn't been for CRY and getting that screening, I do genuinely feel like I owe them my son's life."
In his final consultation this year, Finn was told by his doctor that he was free to go and could enjoy the rest of his life.
She added: "We're the lucky ones. I know, we're the lucky ones."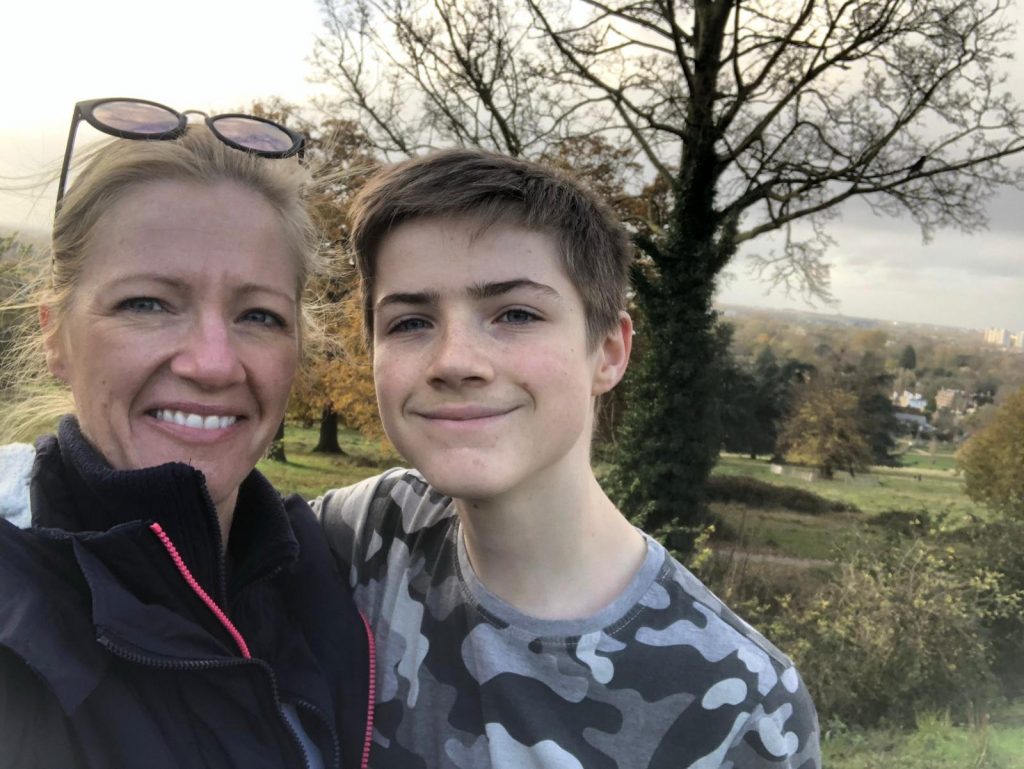 "What if he was playing rugby, what if he was on a big bike ride?
"What if he was doing a cross country run that he has to do at school, and that tipped his heart into that heart rate that went above that 289?
"What if he was out with his friends and Kingston and something happened and he fainted and fell in front of a car like this, all those? I know lots of those scenarios could happen."
Now Finn hopes to become a doctor, partly because of his own experience and being inspired by his mother's work at Momentum, a children's cancer charity in South West London.
His mother said: "Knowledge is power, and you can't fix what you don't know you have."
CRY's screening programme is open after more than a year of lockdown. To book a screening appointment or find out more, you can visit their website: https://www.c-r-y.org.uk/screening/
Featured image credit: Football.ua, CC BY-SA 3.0 GFDL, via Wikimedia Commons