The British Open of rackets, one of the world's fastest ball games was decided at Hammersmith's Queen's Club last week.
World champions Tom Billings and Richard Owen beat Ben Cawston and Mike Bailey four games to love in a best of seven rackets match at the Hammersmith sports club.
Rackets, the centuries old predecessor to tennis and squash, is played on a large indoor concrete court with specially made wooden rackets and a small white ball which can travel up to 185 miles per hour.
Owen said: "As newly crowned world champions, it's good to make a little statement and show that we are the side to beat following November. 
"It was nice to take on everyone with that added pressure and still be able to deliver."
Owen and Billings' win signalled their fourth British Open Doubles title over ten years after two seasons of play affected by the Covid-19 pandemic.
And the first British Open Doubles final since 2019 saw the world champions dominate in a closely contested match, with Owen and Billings' strength and consistency proving too much for Bailey and Cawston.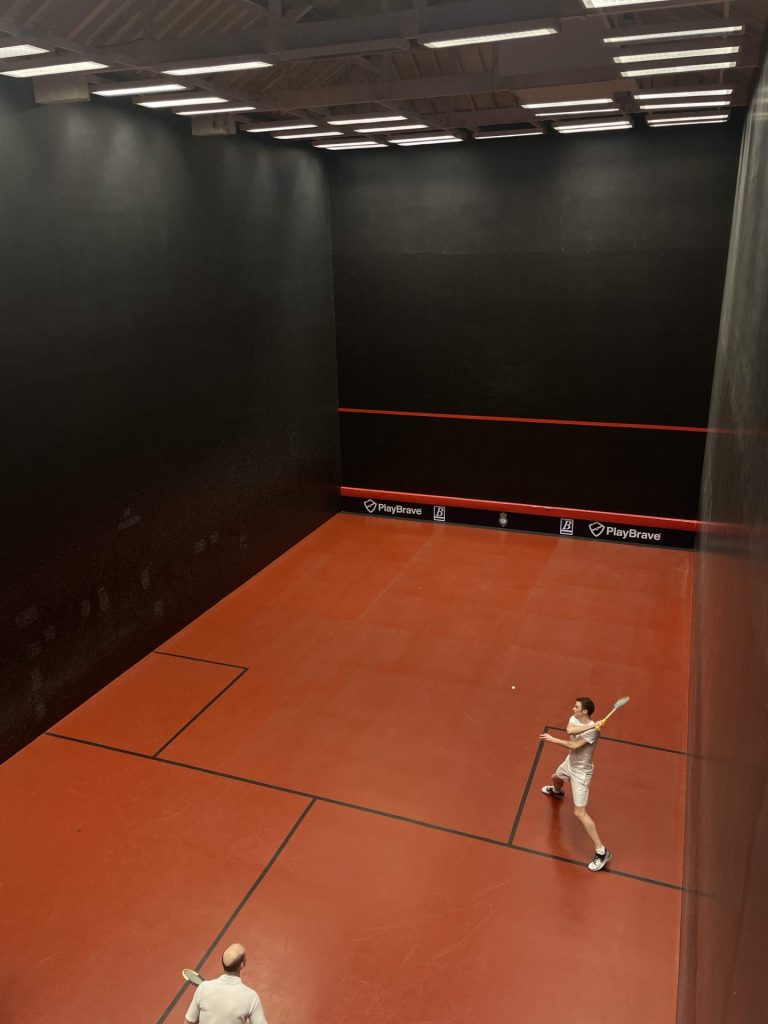 The opening game of the first British Open Doubles final since 2019 saw the pair serve to hold onto the game after a great start from reliable Bailey and some moments of brilliance from Cawston led the game to a set to five at 13-13.
After a ten minute game of pure serving dominance from Owen to win 15-0, Cawston came roaring back in the third game with moments of lingering mastery and finesse, ultimately losing 15-10.
The fourth and final game began with bouts of serving runs from both sides, and eventually led to a close battle in a set to five at 13 all, with Billings and Owen prevailing to win the match 4-0.
Owen said: "They're both very different players you've got more reliable Bailey and some moments of brilliance from Cawston.
"They're both capable of hitting winners from everywhere in the court so you've just got to steady yourself in the tough points and periods of the match when they're clocking points.
"They're fierce competitors so we had that one purely uncomfortable game and everything else we had to be at the top of our level."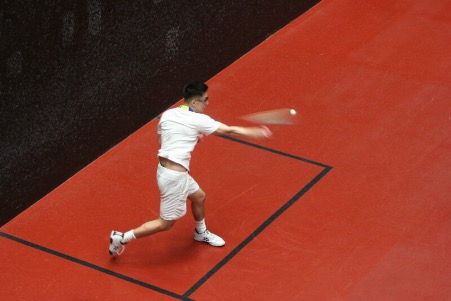 The first British Open Doubles tournament for three years also brought some new partnerships in finalists Ben Cawston and Mike Bailey and semi-finalists Alex Duncliffe-Vines and Alex Titchener-Barrett.
Owen said: "We played against quite a few nearly formed partnerships and that seven or eight years of playing together probably shone through.
"Looking back at the tournament we handled the big points quite well."
Scarcely modified from its origins, the game of rackets is played at over 12 courts in the UK, with Queen's Club acting as a headquarters for the sport by hosting the most prestigious tournaments.
Queen's Club near Hammersmith is known for hosting the cinch Championships, an ATP 500 tennis tournament.
A once dying sport, plagued by high expenses and low take-up, rackets is now growing again for both the men and the ladies game.
This is in part due to the help from sponsors such as the British Open's Brown Advisory investment firm, and rackets' governing body the Tennis and Rackets Association (T&RA).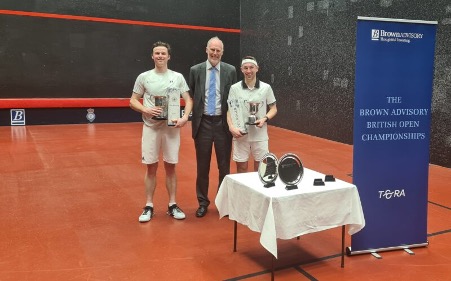 Brown Advisory Vice Chairman Peter Mallinson said: "I think you will all agree this is not just the fastest ball game in the world but the most exciting.
"I know some people here in the gallery may not have watched rackets before and I think they will all agree this has been a wonderful introduction.
"We have put rackets back up on the agenda and long may it continue."
After the two hour match, Billings dedicated his winning speech to Andrina Webb, a beloved T&RA membership secretary who passed away last month.
He said: "There is someone missing today who was an incredible supporter for the rackets community."
The cousin of Kent wicketkeeper Sam Billings is a dominating force in rackets, currently holding both the British Open Singles title and the World Singles title, as well as World Doubles with Owen.
He said: "Thank you for today guys, it was a hell of a game, tough match.
"It was a joy to play with you, so thank you to everyone."