The Ladies World Championships of rackets took place near Hammersmith last month, with the defending champion winning her third singles world championship.
Women's rackets trailblazer Lea Van Der Zwalmen defended the title for the third time since 2015, beating schoolgirl Cesca Sweet 3-0.
The tournament saw three eliminator matches and a championship challenge at the prestigious Queen's Club in South West London's Barons Court.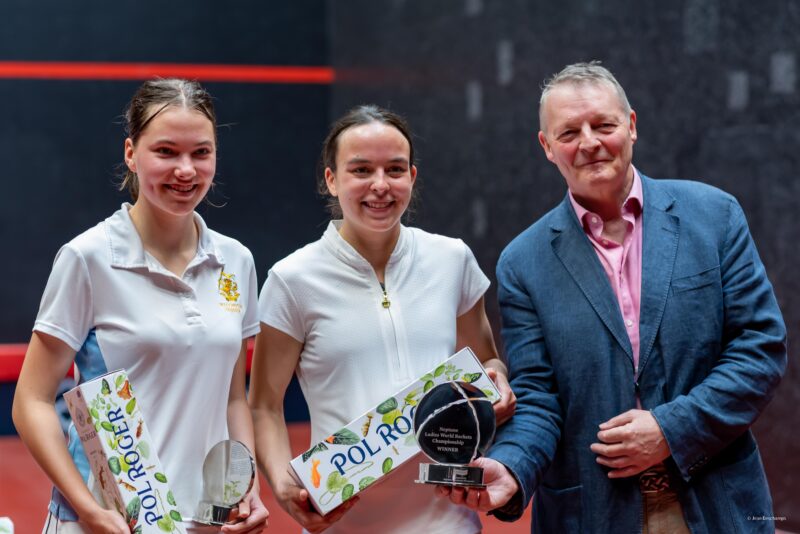 Van Der Zwalmen said: "Thank you to all the people who helped make this event extra special.
"It's always a pleasure to play at Queen's, it is such a special place for me, where I won my first ever tournament in 2013."
The three-time World Champion is an eminent force in the women's game, winning the British Open singles five times, the British Open Doubles three times and the UK schoolgirls singles championship twice.
Aside from rackets, Van Der Zwalmen is also a dominating competitor in Real Tennis, the father sport to Lawn Tennis, and played Squash at club and country level growing up in France.
The match started off with two dominant games from Van Der Zwalmen as Sweet couldn't stave off the serving runs of the defending champion.
But after two 15-2 and 15-0 losses, Sweet brought her game in the third game, where the prodigal talents of the 17-year-old could be clearly seen.
The upcoming star won the right to challenge Van Der Zwalmen by defeating India Deakin in an eliminator match and then Tara Lumley in the eliminator final the day before.
Georgie Willis also took part in the World Championship eliminator, losing to Lumley in her match 2-0.
Sweet said: "It was an honour to play such a decorated Rackets champion.
"It was an especially valuable moment as she visited Wellington years ago when I was 14 and turned into a definite role model for me."
Sweet is still a schoolgirl at Wellington College, and is a clear rising star in the game having won the National Schoolgirls Singles and Doubles Championships.
The 17-year-old star added: "It's always a privilege to play at Queens and I'm grateful for every opportunity I get to play at the club.
"I look forward to hopefully playing on the courts at Queens more and more as I grow older."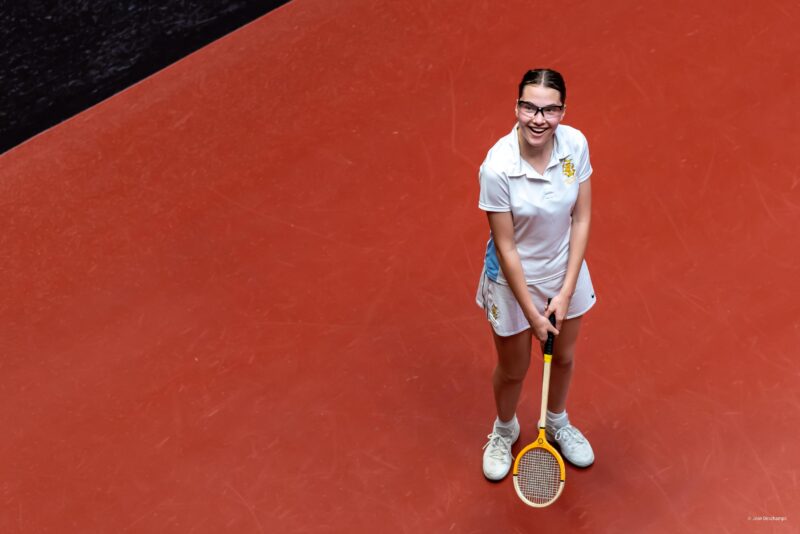 Ryan Tulley, Sweet's coach and a pro at Wellington College said: "Let's not forget Cesca is a child, and played the best adult player in the world.
"She improved throughout the match, gained in confidence and will be a force to be reckoned with in the future."
An expensive game, with rackets costing over £100 a pop, Rackets as a sport is dying among its youth.
The only way it survives is through sponsorship, with this year's championship having four tournament sponsors: architecture firm Situ, Pol Roger champagne, PlayBrave sportswear and the Tennis and Rackets Association (T&RA).
Partly due to the expense of the game, in addition to the decades old exclusivity of both its headquarters, private members club Queen's Club and its governing body the T&RA, rackets has long been a game for the elite.
But now Queen's Club is opening its doors to non-members, and non-private school competitors especially in the women's game.
This has aided the development of women's Rackets, which is growing across the country at schools and Seacourt Tennis Club on Hayling Island.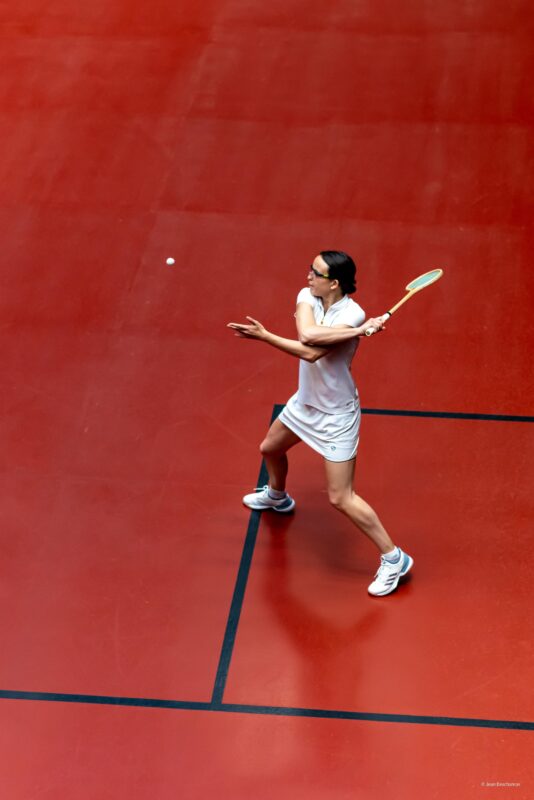 As T&RA CEO Chris Davies said: "Over the course of the next few years rackets and ladies rackets has developed exponentially from almost nothing to what we see now.
"I think it will continue to grow."
The ex-NATO Public Affairs Officer said the growth since Van Der Zwalmen was discovered is phenomenal.
He said: "Reggie Williams, the pro at Clifton School came to my office and he said "Chris I've got a real good talent, you really should come and watch her" and that was Lea.
"That was back in 2014 and she's been on the scene ever since, sweeping most before her."
After a more closely contested third game led to her triumph, Van Der Zwalmen thanked her other competitors.
She said: "You guys have been competing in all the greatest tournaments, taking the ladies rackets to the next level.
"I hope that together we can keep on building and making ladies' rackets even stronger."
Watch the Ladies Rackets World Singles Championship 2022 below.