Laura Robson made her competitive padel debut this Sunday in the Home Of Padel women's event at the Harbour Club Chelsea and the following day she announced her tennis retirement.
The former WTA world number 27 and Wimbledon Juniors Champion made it to the semi-final of the HOP event alongside partner Sian Bayliss, crashing out to eventual winners Abigail Tordoff and Lisa Phillips.
Robson has not played on the WTA tour since 2018 following hip surgery and announced her retirement early on Monday.
The Olympic silver medalist was nevertheless able to compete in Sunday's padel competition.
It remains unclear how much she intends to play padel, but her presence was a huge boost to the sport, which is booming across the UK.
The event brought together the best women's padel players in the country with the intention of increasing competition at the top end of the game.
GB coach and former captain John Leach organised the competition and was delighted that former tennis pros such as Robson are playing the game.
He said: "It's really important for the sport that top tennis players like Laura are picking up padel for a couple of reasons.
"Firstly it really improves the level of padel when you have ex tennis players moving into the padel circuit because they already have that core skill set they can use on the padel court.
"And also for promotion purposes if you have ex tennis players playing it really highlights how fun padel is and really brings a lot of people onto the padel court when they see these players playing."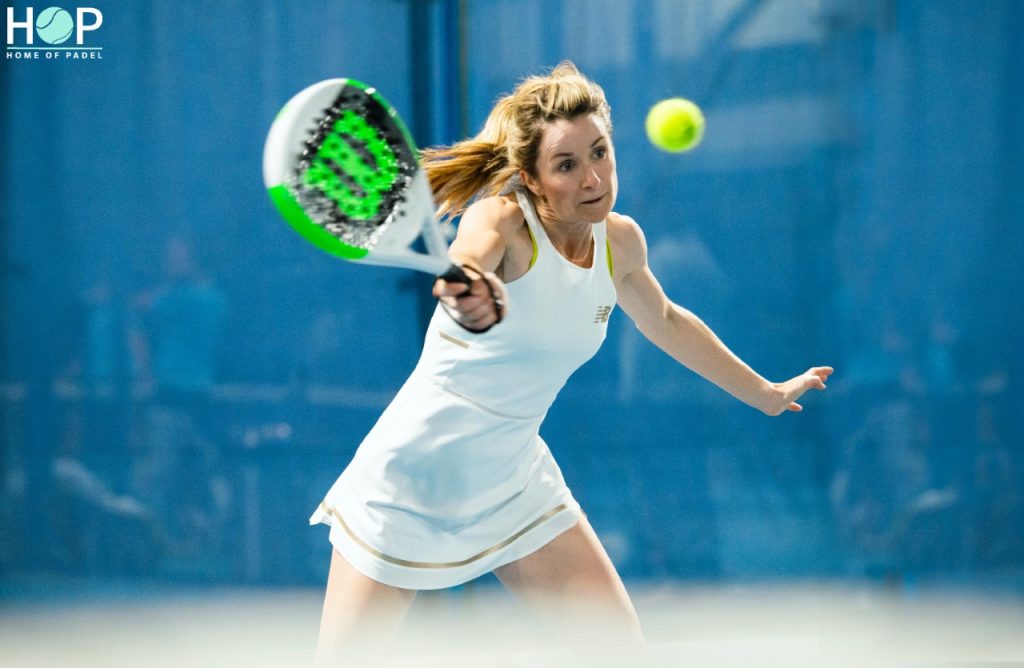 Abigail Tordoff is a former professional tennis player who has also made the switch to padel.
Tordoff retired from the professional game aged 21 and moved into sports management where she helped Robson through her career.
She said: "I think it's brilliant for padel that Robson and other pro tennis players are taking up the game.
"In Italy former top ten tennis player Roberta Vinci is now playing professional padel and she is now in the top 100 padel players in the world.
"You'll see more professional players playing padel because it's so much fun.
"At the end of last year I was introduced to the sport and if you start to play consistently then you get the bug, within four sessions I absolutely loved it. 
"The beauty of it coming from tennis is that there's so much to learn and you feel like you're on the incline rather than the decline.
"I think when people see well-known tennis players it will definitely encourage more people to take it up."
Eva Saric is an elite womens padel player and she enjoyed the extra edge that playing against former tennis professionals brought to the event.
Saric said: "I think it's amazing that we are having a female tournament here with six teams and I think It's brilliant that former tennis players, like Robson, are coming to play.
"It's a new enjoyment for everyone here in being able to have really good tennis players playing and it increases the level of padel competition as well."
Feature Image Credit: John Leach