Keen London has specialised in delivering accessible sports activities and social groups for children who may need extra support for over 21 years,.
The charity is run with a mixture of permanent staff and volunteers.
Volunteers are paired with children on a 1:1 basis to encourage a connection between them, helping the child gain familiarity and begin to open up.
Their mission is to improve physical activity and social interaction for children with disabilities in the London area through a range of activities.
They provide sensory equipment, and support, and chat with families who may feel that they need more support with their children.
For some children, especially those with additional needs, it is harder to create and maintain bonds. This is where Keen London comes into play.
Kirstie Hayward, Keen's fundraising manager explained the difficulties that children with additional needs face.
Hayward said: "It probably got a lot worse after the pandemic because so many families were isolated, some of these children hadn't had any sort of social interaction already.
"You stick children into mainstream environments and it's like a one size fits all and it doesn't work for so many children and then they come somewhere where they're supported, it's completely different.
"They're not seeing how exhausting it is for a child to try and fit in all the time whereas they can come to Keen, and they can just be themselves."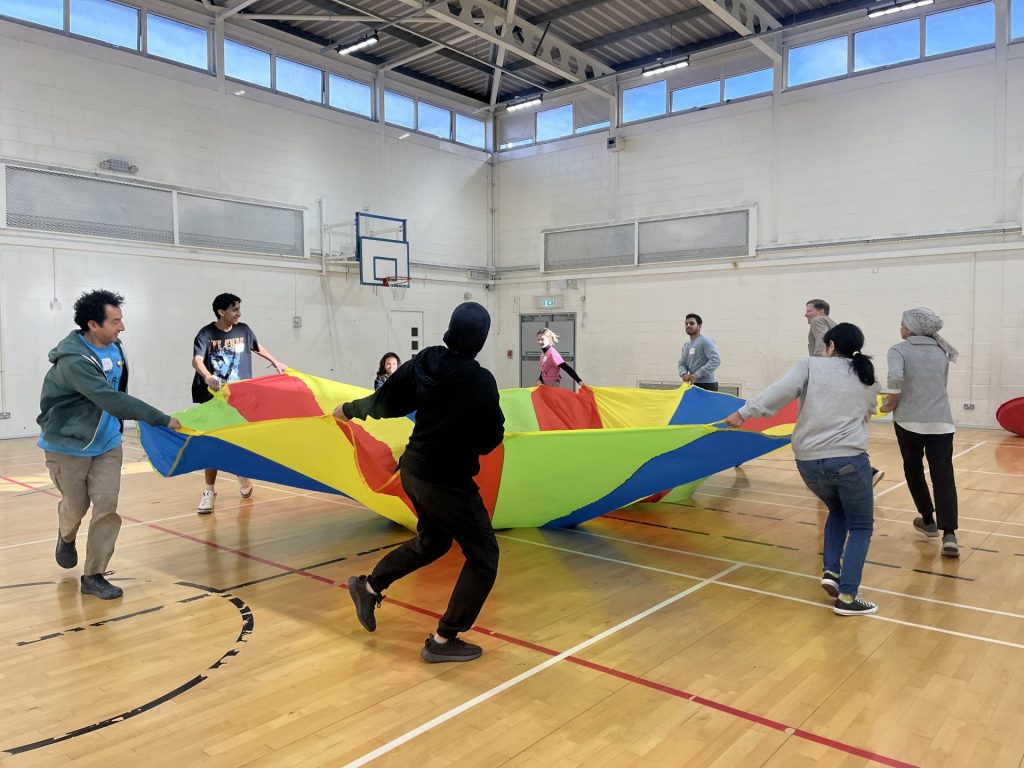 GOV.uk reports that the percentage of pupils with special education needs (SEN) has grown to 13% from 12.6% in 2022.
As well as this, there are over one million pupils in the UK who are reported to have SEN without an EHC plan.
An EHC plan is an education, health, and care plan that aims to give these children extra education support to improve their development. EHC plans require an assessment for children to be identified as needing extra support.
This means that there are likely to be thousands of pupils who may have SEN without the additional support.
Starting with preschool support, Keen offers play and stay sessions for their 'Rising Stars' group.
'Rising Stars' is a twice-monthly session for children under five and their families with concerns about their child's developmental needs.
On the weekends, they run the 'Keen Club' for primary school children where they are paired with a trained volunteer for a mixture of playground games, creative activities, and outdoor play.
The program runs for two years and works with families to develop the child's personal goals.
In the Wembley branch, service coordinator Samira Eddaou plans and implements a range of activities for the children. On Saturday, the theme was hockey. Kids were given the chance to develop their motor skills, coordination, and social skills.
Samira explained that the structure isn't rigid and that the kids are given the freedom to sit out or play with different toys if they want to.
She said: "It's about what the kids want.
"Keen is very athlete-led, whatever works best for our athletes is the best."
"We do try to encourage them to play and run around, it's structured but also flexible. If they want to sit then they can sit but if they want to play, then they can play."
Parents are typically split from their children to encourage non-familial bonds and strengthen social relationships, something which is evident in the sessions.
With the 1:1 service, the children learn to make and retain relationships with other children and adults.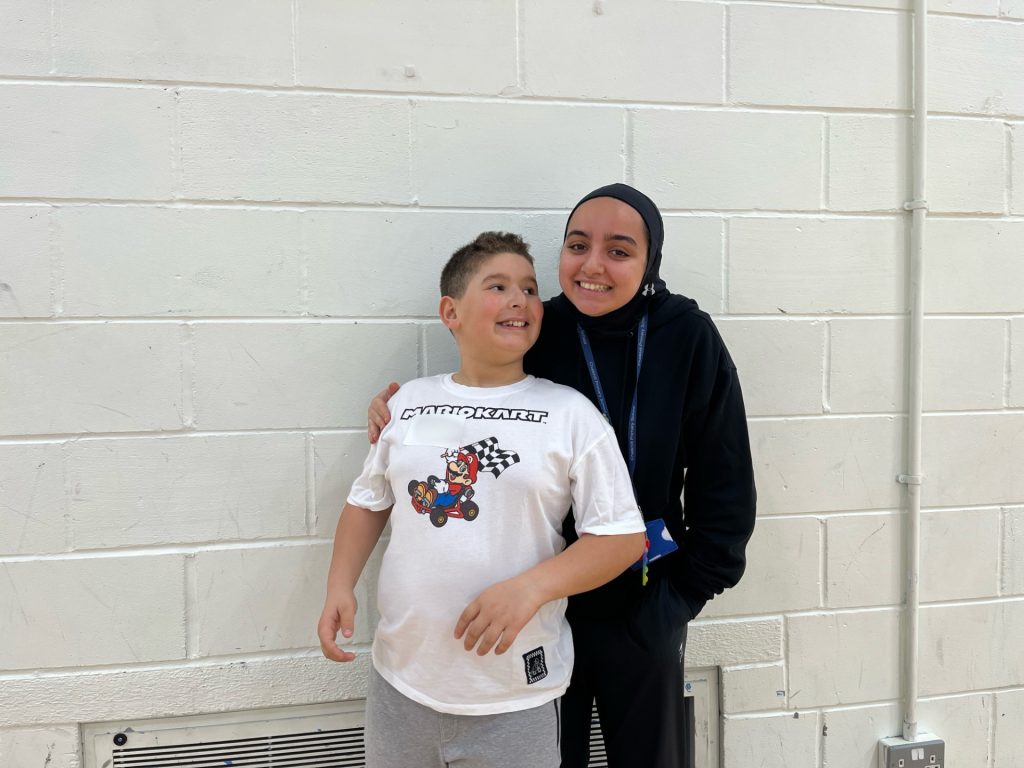 Every session, Samira partners a volunteer with a child and briefs them on the child's needs ahead of the session.
The kids then come in and instantly get into the activities set up for them.
Depending on the weather, they have the option for sensory play, outdoor activities, and indoor sports.
There is a clear level of comfort between the children and volunteers, giggles fill the hall as the kids run around enjoying the freedom they are given at Keen London.
One parents said: "Keen is a fantastic project, and my son loves the session.
"This is the one he really looks forward to and it's an amazing initiative – he's managed to make friends here and it's led to him having other relationships away from his structured activities in school.
"It's little things like Keen has built his confidence and given him the confidence to ask for what he wants – he would never miss this for the world."
Another parent spoke about the struggles that his non-verbal daughter faces, and how big of an impact Keen London has had on her development.
They said: "She's gaining confidence outside of a family setting.
"They do a really good job of providing that environment where she's comfortable to explore, they're honestly fantastic."