An 85-year-old marathon record holder, a swimmer battling depression and behind the scenes of London's hottest Quidditch team — all this and more in January's SW Londoner sport monthly.
Our first e-zine of 2017 is packed full of interviews including Earlsfield boxer Joe Joyce, female racing driver Katherine Legge and Olympic hopeful Ben Lane.
Click the image below to read.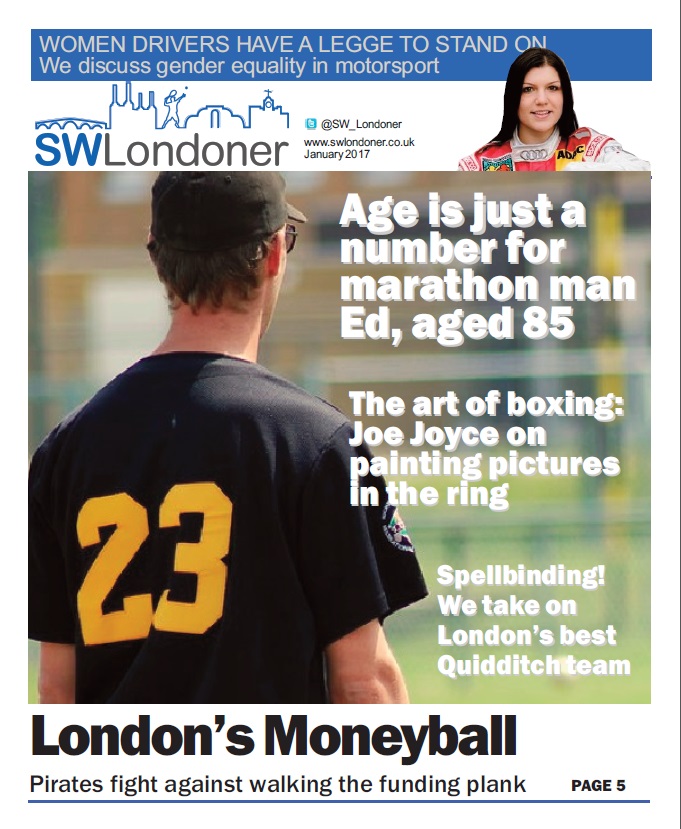 Read the December 2016 edition here.