"In a weird way, there's only one person in the world doing what I'm doing."
As soon as Kipp Popert says this to me, he's keen to clarify that it's not meant arrogantly – not that anyone would have thought that. It's true after all.
When Popert reels off his accomplishments over the past twelve months, it's self-evident what a truly remarkable year 2022 was for the world's number-one disabled golfer.
Five wins on the Golf for the Disabled (G4D) Tour, fourth in the U.S. Adaptive Open, recapturing his number one spot in the rankings as well as qualifying for the 127th Amateur Championship and playing in the Celebration of Champions at St Andrews. Not bad.
The 24-year-old, who competes in able-bodied and disabled events was born ten weeks premature and developed spastic diplegia, a form of cerebral palsy, which affected the growth and mobility of his legs throughout his childhood and adolescence.
Childhood summers spent on hospital beds meant Popert resorted to playing competitions in his mind.
Years later, he's living out those dreams.
"I never saw it as a setback having operations or having cerebral palsy," Popert said.
"I've never seen it as 'I can't do that because I have cerebral palsy', my brain has always just gone 'because I have cerebral palsy it will be cool when I do this.'"
His accomplishments this year are even better when you consider he was only walking in March after another surgery in late 2021. Steroid injections carried him through the latter part of the 2021 season but the pain left him unable to walk and surgery was required.
"This season my right foot has been amazing, I wish I had the surgery a lot earlier," Popert said.
"To not have to worry that if I make one wrong step I'm going to have agonising, shooting pains through my foot has been liberating – it never really affected my golf swing but it helped hugely with my enjoyment of life and on the golf course more generally."
When I speak to him, Popert is in Wellington spending Christmas with family but his focus remains on golf.
He's set to play Australia's biggest amateur tournaments – Master of the Amateur and Australian Amateur – in early 2023, marking his first time back in the country since his historic victory at the All Abilities Australian Open in December.
The first-of-its-kind tournament saw men, women, and disabled golfers compete on the same course at once, each in their respective competitions.
"It was absolutely amazing," Popert said recounting the experience.
"That was by far the best-run event I've done and it set the precedent for what golf tournaments of that kind can be like."
Popert finished the tournament on -2, winning the all-abilities title by seven strokes, with his final round 69 only one worse than the final round of Adrian Meronk – the world number 49 – who won the men's competition at the sold-out event.
"It was awesome for me and my peers to experience that because you hit a good shot and it gets rewarded with applause, you hit a bad shot and it's met with groans.
"I will always have aspirations to play at the highest level and truly believe I can get there so it was a great opportunity to experience that environment and compare myself with some high-level competition."
And after a year which has seen the golfer win in England, Spain, Germany, and Australia as well as compete in the most prestigious tournaments in amateur able-bodied golf, it is clear Popert has earnt such opportunities.
His summer culminated with another once-in-a-lifetime opportunity – the chance to play in the Celebration of Champions at St Andrews as part of the R&A's celebrations for the 150th Open.
"It was the stuff of dreams," Popert said.
"I had a 45-minute lesson with Lee Trevino, picked some stuff up from Tom Watson, played with Stewart Cink and Paul Lawrie – money can't buy that."
Unable to rest on his laurels, however, he flew out to America that same night to compete in US Amateur Championship qualifying, such is his insatiable desire to compete at every opportunity.
"Not many people get to do what they love for a living – so I want to do as much of it as I can."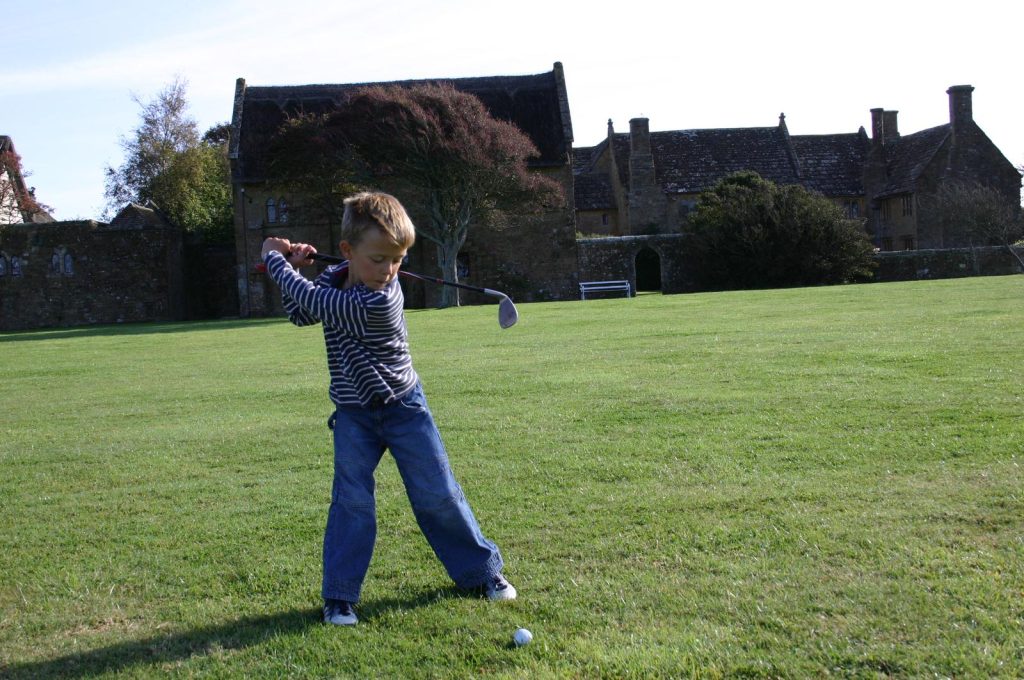 Such a non-stop schedule can often be a lonely and tiresome existence, but Popert credits his family for their guidance and support throughout his young career.
"The thing I'm most lucky with is that if I turned around tomorrow and didn't want to do golf no one would care.
"All the people around me just see it as what I love to do but they don't force me – it's always been my own drive that's been pushing me so hard.
"It's awesome to have such an honest support network – if I wanted to open a coffee shop they'd support me as much doing that as they do with golf."
As the new year rolls around, Popert remains as driven as ever to make new dreams come true as his career and the G4D tour both continue to grow.
"I want to continue to play the biggest and hardest events every week and win as many as I can. That's always been my aim.
"But I'm incredibly focused on the process – by doing the small things every day, I'll get the results that I'm after.
"The G4D Tour has provided an amazing opportunity – it's the best place to play disability golf in the world and so we are all very keen to experience it and take full advantage of it.
"I think it will be an awesome year and hopefully will get more people with disabilities involved with the game."
One thing that does remain the same in Popert's life, however, is a saying; taken from his grandfather and pinned at the bottom of each Instagram post. "Press on."
Just two words but two that perfectly encapsulate the temperament and determination that Popert exudes.
"It was a crutch for me during many parts of my life – if an operation came up or my foot was sore that just played in my mind.
"It's how I was able to walk a golf course at 14 or have ten operations and not bat an eyelid because, very simply, you might as well keep going – there's not much else to do.
"It's no secret recipe, it's nothing innate to me, it's my family and how we have always viewed challenges. It's a way of life and I'll carry that with me forever.
"If I have a really good day and shoot eight under in a tournament the next morning I'm waking up the exact same if I shoot five over – my reaction to all life's successes and challenges is the same and that is because I'm always pressing on."
For more of South West Londoner's sports coverage, click here.
Featured image credit: Kipp Popert